That's what B-CU's Board of Trustees could turn over to state education officials if B-CU becomes 'Daytona State College East.'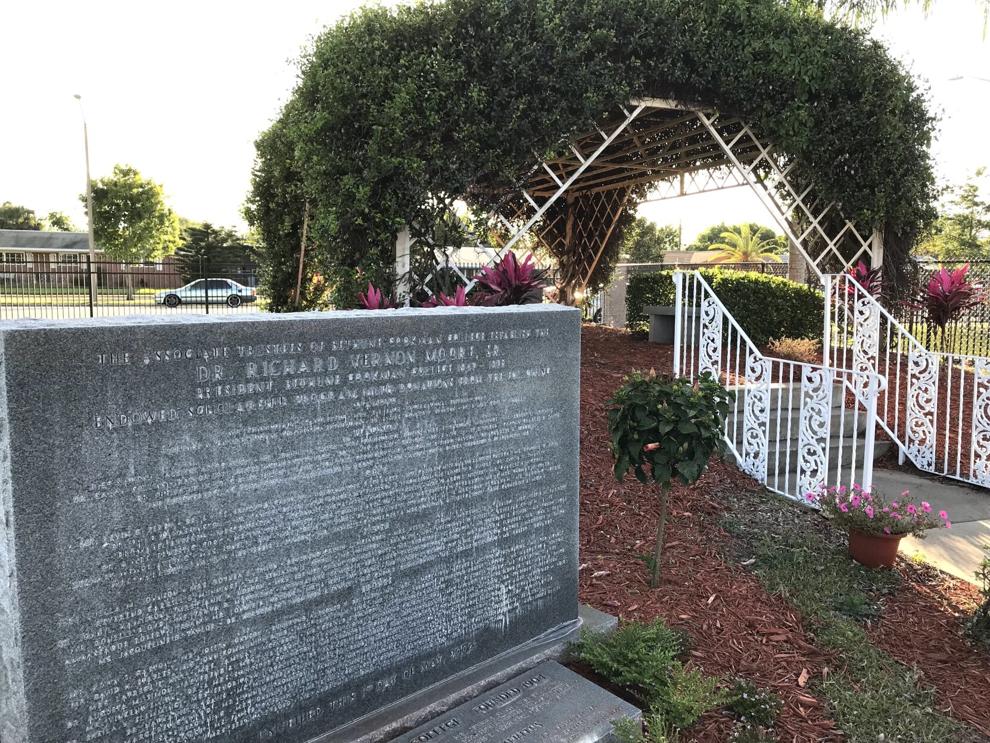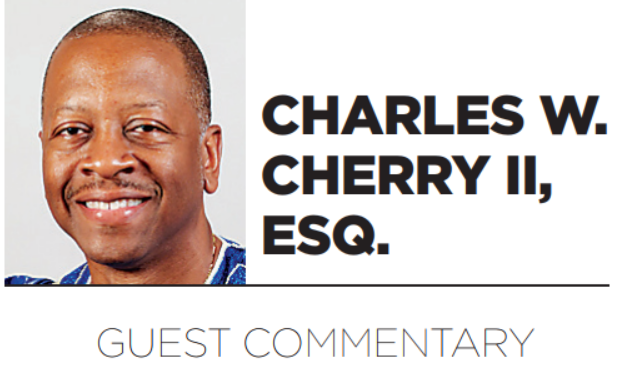 Some good things actually happened lately when it comes to beleaguered Bethune-Cookman University (B-CU).
There was the blessing of the Dr. Mary McLeod Bethune statue in Italy, a precursor to the installation of the statue in Congress which is to happen next year.
There is the purported settlement, with the use of federal funds, of various multimillion dollar lawsuits that threatened the financial survival of the university. (I say "purported" because the documents outlining the terms and conditions of the federal loan funding the settlement have not been publicly released.)
But good things don't last always. And in the case of B-CU Board of Trustees (BOT) Chairman Belvin Perry, good things don't even last a month. Here's the latest:
There's no presidential search underway. In a continuing signal that administrative stability is not a priority to Perry and his fellow board members, a presidential search hasn't been launched more than four months after former President E. LaBrent Chrite suddenly quit to take his talents up North to Bentley University.
Perry – in blatant violation of accreditation standards – continues to give administrative and operational orders to interim president figure-head Hiram Powell for Chief Innovations Officer Karen Bearden to execute.
The university's athletic department has been eviscerated at the worst possible time. The university deciding to move from the Mid-Eastern Athletic Conference to the South-western Athletic Conference is a BIG deal. It involves millions of dollars and substantial changes in logistics, contracts, operations, branding, and other critical factors.
What does Perry do? He administratively guts one of the most experienced athletic departments in the country by not renewing the contract of longtime B- CU Athletic Director Lynn Thompson. He also removed Thompson's second in command; the director of sports medicine and facilities; and the person in charge of NCAA compliance and academic services.
B-CU had already lost championship-level men's and women's basketball coaches in the wake of Chrite's resignation. Two weeks from the start of fall football practice, the athletic department is a hot mess.
That's not all.
Agreements to transport and house the football team have not been negotiated and signed.
Contracts have not been renewed for B-CU employees who took a 50% pay cut earlier this year with the understanding that they would keep their jobs.
Longtime employees with institutional knowledge are being forced out or are walking away from the constant drama as the university prepares for what will surely be a shaky post-pandemic fall semester reopening.
The historical lack of due diligence continues when it comes to hiring key leadership and personnel. It's no secret that Google is not the B-CU BOT's friend when it comes to hiring decisions. (Former B-CU Presidents Dr. Trudie Kibbe Reed and Dr. Edison Jackson immediately come to mind.)
That remains true with the hiring of former NBA star Reggie Theus to replace Thompson as B-CU athletic director. From the Los Angeles Times on January 17, 2016:
Cal State (University) Northridge acknowledged "serious violations" in its men's basketball program, announcing a self-imposed penalty Wednesday ahead of what the NCAA might ultimately decide.
The penalty, a postseason ban this season on a team that has a 5-10 record, follows the completion of an independent investigation into allegations of academic fraud involving several players and a member of Coach Reggie Theus' staff.
Cal State Northridge fired Theus two years later.
Theus has never been an athletic director anywhere. At B-CU, he will coach men's basketball and participate in fundraising while operating and supervising seven NCAA Division I men's programs and eight Division I women's programs. Good luck with that, bruh, at age 63.
Perry and his BOT board are attempting to sever a 50-year relationship with the legally independent B-CU National Alumni Association (NAA) and replace it with a hand-picked alumni organization selected and controlled by the BOT. The NAA has been a continual thorn in Perry's side, particularly under the leadership of South Florida-based attorney Johnny L. McCray, Jr. The organization passed a "no confidence" resolution in Perry's leadership earlier this year and requested that and Perry and BOT Vice Chairman Joyours "Pete" Gamble resign.
Perry and his minions have given the NAA the silent treatment by refusing to have university representation at the NAA's national convention or otherwise meet in an effort to mend the relationship, despite numerous requests.
The NAA, which has its own million-dollar endowment, recently donated almost $300,000 to B-CU's operating fund. B-CU leadership didn't even publicly acknowledge receipt of funds or give an institutional "thank you."
Perry's got nothing to say to anyone but local media sycophants. B-CU leadership cancelled a July 15 meeting with Daytona Beach City Manager Deric Feacher – a B-CU alum who, with fellow alum Mayor Derrick Henry, is interested in rebuilding the "town-gown" relationship with the university.
Who will Perry talk to? Certainly not to Black-owned media, the Daytona Times or the Florida Courier.
But he can't stop himself from talking to the good folks over at the area's daily newspaper, the Daytona Beach News-Journal, who refuse to ask him hard questions while publishing pictures of him and his fellow board members sipping champagne as a tribute to B-CU's bright future with them in charge.
The burning question
What does Belvin Perry want? What is his end game?
If Perry has a plan, it's closer to home. Enter Daytona State College.
The backstory
Historically Black Colleges and Universities and community colleges are educational "frenemies." Here's how and why. Daytona State College started out in 1957 as racially segregated, all-White Daytona Beach Junior College (DBJC) when the Florida Legislature set up a "separate but equal" education system in defiance of the U.S. Supreme Court's Brown vs. Board of Education decision mandating school desegregation.
All-Black Volusia County Community College (VCCC) was one of 12 all-Black junior colleges formed in Florida a year later. At its peak, VCCC had more than 5,600 students.
Black educational institutions like VCCC that succeeded in educating Black Floridians despite poor facilities and meager resources were shut down and 'merged' with previously all-White schools that were hostile to Black students and teachers. That happened 1965, the year state and local school officials finally decided to desegregate Florida schools.
Of course, all-Black VCCC 'merged' with all-White DBJC rather than the other way around – a process that was duplicated across Florida.
(For a full understanding, read "The Magnificent Twelve: Florida's Black Junior Colleges," the definitive book on this subject, written by former FAMU president Walter Smith.)
Four-year degrees
Eventually in 2008, what was DBJC became a four-year institution renamed Daytona State College. It is now a direct local educational competitor to B-CU, offering baccalaureate degrees in identical subjects like business administration, education, and hospitality management, among others, at a fraction of the cost to attend B-CU.
Geographically, Daytona State and B-CU are only 1.3 miles apart. That's a 25-minute walk, a 6-minute bike ride, or a 3-minute trip by car according to Google Maps. Daytona State can only physically expand in B-CU's direction, and Daytona State is picking up nearby real estate with expansion in mind.
Daytona State has what B-CU doesn't have: state money, powerful contacts in Tallahassee, rich local donors, academic credibility, stable leadership, and administrative competence. B-CU will never improve any of these key performance indicators as long as Belvin Perry is within shouting distance of the university's institutional leadership.
The 'impossible' is possible
And if you think a Daytona State-B-CU 'merger' impossible, I remind you of this.
Nova University, just outside of Fort Lauderdale, was considered a diploma mill in the 1980s. Many Florida educators were getting doctor's degrees in education there with little or no effort. Nova University is now Nova Southeastern University with a $174 million endowment and multiple graduate and professional schools. It's also the home of the NFL Miami Dolphins training facility.
Nobody thought that Florida Technological University, founded in 1968, would become the University of Central Florida with 10 regional campuses and 72,000 students, the largest student body in America.
Speak no evil
Daytona State leadership knows any public mention of a B-CU takeover or property purchase is a "third rail," and they'll deny even thinking about. But we know all they must do is wait, let B-CU implode, and be hailed as heroes for keeping the campus as an educational institution rather than allowing it to be demolished, cleared, and privately developed for housing and retail.
I don't know if Belvin Perry is attempting to intentionally destroy Bethune-Cookman University or not. What I do know is that the clock is ticking. And there's much more administrative and operational dysfunction than I have space to write in this commentary.
If Perry, Bearden, Powell, and the remaining BOT members are allowed to continue in the direction they are all going, B-CU alumni will be eventually commemorating Dr. Mary McLeod Bethune's July 10 birthday at her graveside on the campus of Daytona State College East. They'll have no one to blame but themselves.
Charles W. Cherry II is president and CEO of 623 Management, Inc., an advertising agency focused online and offline messaging to Black Floridians.