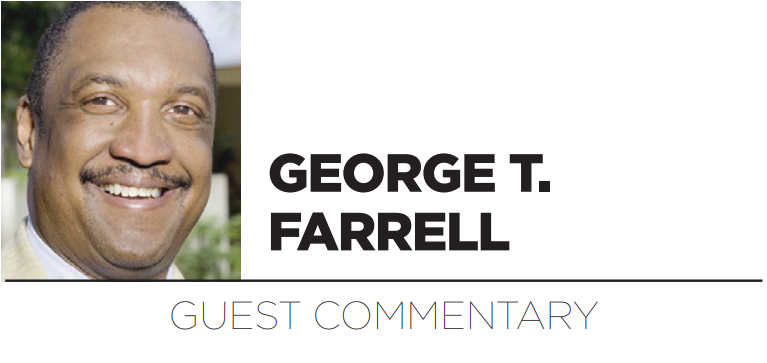 U.S. Rep. George Anthony Devolder Santos, a recently elected congressman from New York, lied about being Jewish.
George Santos lied about being Ukrainian. George Santos lied about being gay.
George Santos lied about attending Horace Mann Preparatory School in the Bronx. George Santos lied about being a graduate of Baruch College, a part of the City University of New York system.
George Santos lied about working for Goldman Sachs. Georges Santos lied about working for Citicorp.
George Santos lied about knowing four victims of the 2016 Pulse nightclub shooting in Orlando. George Santos lied about his grandmother being in or near the World Trade Center collapse. George Santos lied about his grandparents being victims of the Holocaust.
George Santos, under the alias "Anthony Zabrovski,'' lied about having a 501(c)(3) nonprofit organization for a pet shelter while operating a GoFundMe account on Facebook.
Prosecuted in Brazil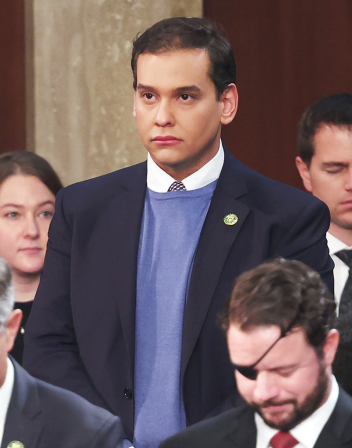 George Santos lied about committing check fraud in Brazil. As the U.S. House of Representative swore him in as a new member, Santos will now face criminal charges in Brazil for using the checkbook of a dead man that his mother worked for as a maid in 2008.
The case stalled in 2011 because Santos fled to the USA and could not be located by Brazilian law enforcement.  That is the same year he claimed his mother died in the South Tower of the World Trade Center terrorist incident on 9/11. 
The Brazilian authorities have notified the United States Department of Justice of their intent to prosecute Santos. If found guilty, the congressman could face five years in prison.  In addition, the U.S. Attorney's office in the Eastern District of New York and the Nassau County District Attorney' office have started inquiries.
An unqualified fraudster
BlakPAC (Black Latin Asian Knowledge Political Action Committee) did not endorse him because he was unqualified. However, the Republican Jewish Coalition did endorse Santos and provide funding and assistance to him during his 2022 campaign for the Third Congressional District in New York, 
Santos played the "royal flush" of victimhood to perfection. No one questioned his credibility but BlakPAC.
In a rare December 29, 2022, email from the Republican Jewish Committee (RJC), Chief Executive Officer Matt Brooks wrote, "We are very disappointed in Congressman-elect Santos. He deceived us and misrepresented his heritage.
In public comments and to us personally he previously claimed to be Jewish. He has begun his tenure in Congress on a very wrong note. He will not be welcome at any future RJC event."
Ronna Romney McDaniels, chair of the Republican National Committee (RNC), also failed to do any background checks. This will be counted as another one of her many colossal failures. Her staff's failure to vet a Republican nominee has caused a high level of embarrassment and damage to the GOP brand.
Victimhood as strategy
Santos ran for Congress in 2020 as a straight Catholic and lost – before becoming a gay Jew and winning. He clearly understood that civil rights and victimhood works for every group except Blacks. 
When Blacks cry racism, everyone yawns. But with gays, everyone steps back and becomes quiet. When Jews cry anti-Semitism, the Wall Street, government and corporate checkbooks pop open. Racism is definitely at play here.
No, I am not anti-Semitic or anti-gay. But between this election and the current FTX scam perpetuated by Sam Bankman-Fried, Bernard Madoff's $64 billion Ponzi scam, Michael Milken, Bernard Ebbers, and Jeffrey Epstein to name a few, it seems to open a lot of questions about the credibility and truthfulness of Jews and their relationship with Blacks.
The relationship between Blacks and Jews is one-sided. In business, Jews will make money off of you, but never with you.
In politics, Congressmen-elect John James of Michigan and Wesley Hunt of Texas – both heterosexual African American men – were overly qualified and thoroughly vetted by the RJC and the RNC.
Yet both failed to earn their endorsements or support. Santos received endorsements and funding for merely claiming to be Jewish and gay.
Both James and Wesley Parish Hunt are United States Military Academy (West Point) graduates who ran and lost in 2020 and got elected in 2022 with BlakPAC endorsements, but without the help of the RJC or Ronna Romney McDaniel. 
BlakPAC endorsed and supported many other overqualified Black, Latin, and Asian candidates for the United States Congress, including Hung Cao in Virginia and Carla Spalding in Florida. They also received no support through official GOP channels.
Follow BlakPAC
The Republican Party can turn this around by following BlakPAC. Our endorsed candidates are always pro-life, pro-Second Amendment and proschool choice conservatives.
You can trust their credibility and they are of good character, not characters like Santos. The Republican Party must now make an ethical decision about whether to begin the procedure to expel Santos immediately.
Candidate quality, inclusion and diversity are certainly issues the Republican Party needs to address very soon. Also, Herschel Walker would have won if he got the same kind and gentle treatment George Santos got from CNN, the New York Times and other national media outlets.
George T. Farrell is the chair of BlakPAC, the Black Latin Asian Knowledge Political Action Committee founded in 2014. Visit www.BlakPAC.gop. Contact George at george@ blakpac.gop.