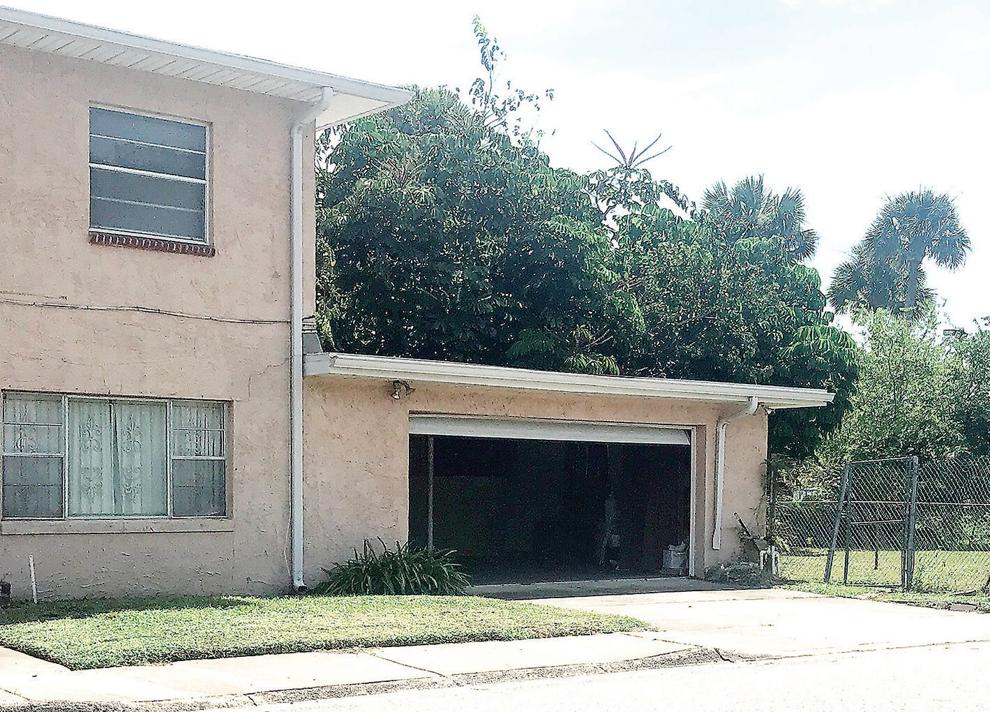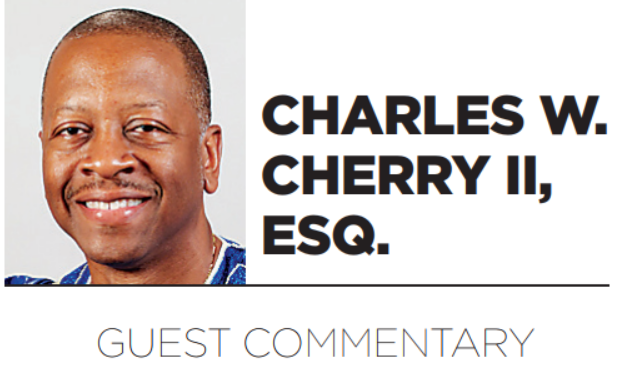 The Daytona Beach City Commission is now thinking about a new (to them) idea to solve an old problem: the lack of affordable housing in low-income neighbourhoods. They are considering allowing Daytona homeowners to build what's called Accessory Dwelling Units (ADUs) on their residential property to earn additional income.
Essentially, the city wants to allow residents to convert a garage or other existing space into an apartment – or build a separate structure in their backyards – and rent them out. Currently, that practice is illegal.
The commission should vote NO. Here's why.
It's NOT an effort to increase affordable or low-income housing, as Assistant City Manager Jim Morris candidly told the commission in its Aug. 19 meeting. It's actually designed to provide homeowners more "flexibility" in the use of their property.
This idea didn't even come from the low-income housing community. It was copied and pasted from the American Association of Retired Persons (AARP) legislative research. (Full disclosure: I'm an AARP member.) That should give you a clue.
The ADU concept is popular with financially stable families and the AARP membership of comfortable retirees to house an aging parent (or themselves) rather placing a parent (or being placed) into institutional care. The additional income an ADU generates, if any, is usually a secondary benefit.
Locally, the concept is supported by the crowd of for-profit developers as part of what seems like a mad rush to build huge luxury housing complexes west of I-95 in Daytona Beach. More on that below.
The vast majority of Black Daytonans and beachside homeowners with aging properties will never benefit from this concept, because building an ADU is far beyond their financial capabilities.
Here's what AARP's publication, "The ABCs of ADUs" says:
Most ADUs are financed through some combination of savings, second mortgages, home equity lines of credit and/or funds from family members (sometimes a relative who ends up living in it).
Here's what the city staff's analysis of ADUs says:
ADUs provide a flexible housing option and would help close the gap on the housing demand but do come with an initial construction cost. Recent 2021 national estimates are that an average-sized, 800 sq ft ADU built for $200/sq ft. In this example, the cost would be approximately $160,000 and that cost can increase based on the site conditions and interior finishes.
$160,000. You read that right. Show me any significant number of Black homeowners or low-income neighborhoods in Ruth Trager's Zone 1, Quanita May's Zone 3, Dannette Henry's Zone 5, or Paula Reed's Zone 6 ¬– many of whom are senior citizens on fixed incomes, struggling families living in aging homes, and/or are one of the 50 percent of Daytona's families who live below the poverty line – that could write a check or qualify for a loan to build out a cluttered garage or a backyard Home Depot tool shed. It ain't happening.
Building an ADU in Black Daytona or in aging beach-side neighborhoods would be a money-loser. Here's a personal example.
My 93-year-old mother still owns our 70-year-old family home located at 623 Orange Ave. in Zone 6. Under Daytona's ADU proposal, she could convert a two-car garage into a two-bedroom apartment dwelling unit. 
She has room in the backyard to build a one-bedroom dwelling. (Under the proposed ordinance, Mom could only choose one project.)
The garage: Using the city's estimate, the cost is more than $115,000 for the garage conversion (about 575 square feet). According to Zillow.com, the house is now worth $227,000. A garage conversion doesn't make financial sense because she could never recover the cost of the conversion if she sold. As for an analysis of rent revenue, keep reading.
The backyard: The city's estimated cost is about $40,000 for a minimal 200-square-feet backyard apartment – that's about the size of an average parking space. It would be a basic structure with no upgrades like a fancy kitchen, bathroom, or flooring – and it must be built to code by a qualified general contractor.
Mom's backyard bedroom would receive a maximum rent subsidy of $942 for tenants with Housing Choice Vouchers (popularly known as Section 8), according to Daytona Beach Housing Authority (DBHA) standards. A two-bedroom subsidy maximum is $1,155. (Whatever she charges above that, the tenant pays.) 
She'd love to rent the backyard out for $950 and the garage out for $1,250. But remember, ADUs are NOT built to Department of Housing and Urban Development (HUD) standards, so Section 8 money is not available to Mom. Few tenants in Zone 6 could afford to pay that much.
Mom decides to take out a loan for this ADU construction project rather than write a check. So now she's gotta pay a mortgage plus interest, a property manager, insurance, taxes, and other miscellaneous expenses that come with being a landlord.
Assuming the backyard bedroom is rented 95% of the time and there no hurricanes, bad tenants, or other catastrophes – it would take my mother more than 10 YEARS to recoup her financial investment on the backyard apartment and start making money. The garage conversion just doesn't work.
But since Mom doesn't live in the house anymore – living onsite is another legal requirement – she can't qualify anyway to build either the backyard ADU or convert the garage.
So how does the ADU concept help her, or anyone else similarly situated?
The ordinance is written intentionally so ADUs don't have to meet HUD housing standards. Therefore, Section 8 vouchers can't be used to rent most ADUs that would be built in low-income neighborhoods. Assistant City Manager Morris candidly told the commission that this decision was made because of the "stigma" attached to affordable housing. Presumably, that stigma attaches to the families that need an affordable home.
If you hold a Section 8 voucher, try to rent an ADU out west and see what happens. Think you'd actually move in? If so, I have a brand-new, gloriously night-lit Orange Avenue bridge to sell you. (Cash or CashApp only, please.)
The inability to take Section 8 vouchers kills Mom's money-making possibilities by costing her thousands in potential subsidized rent. And because the home is in an aging, low-income neighborhood, there's no guarantee that even the $40,000 she invested will improve the value of the home by at least that amount.
Let's call this what it is. It's a politically smart but practically clumsy way to convince a majority-Black commission and Mayor Derrick Henry to give developers out west what they want, with Zone Four Commissioner Stacy Cantu – where all this new construction will occur – carrying their water.
New homes out west will easily sell for between $330,000 to more than $500,000. The ability to add an ADU as an option to a new home gives a developer a chance to add thousands in additional profit for a backyard in-law mini palace that would add little to the new construction costs. The developer won't wait years to make money, and the ADU will be rented out to family or friends (on a non-discriminatory basis, of course – wink, wink) every six months to legally comply with the new city ordinance.
The ADU ordinance won't apply to higher-income housing areas like Pelican Bay because homeowners are already legally restricted from building ADUs. Cantu takes no political risk in her own zone by trying to sell this concept as a low-income housing solution – something the vast majority of her constituents don't want or need. You can bet if Pelican Bay was subject to this ordinance, it wouldn't see the light of day. (Full disclosure: I'm a Pelican Bay resident.)
ADUs are NOT the answer, either to the low-income housing challenge or the high level of city poverty. It's another of the usual attempts – to paraphrase former Mainland High School student Denzel Washington's immortal "Malcolm X" movie speech – to "bamboozle, hoodwink, and lead astray" the city commissioners representing most of Daytona's Black and low-income citizens.
To a very enthusiastic Commissioner Cantu and the for-profit developers: Nice try!
To Mayor Henry and the remaining commissioners, don't fall for it. If developers want ADUs to make more money, let them come to you with open hands and an honest proposal, and vote on it as such.
But with regard to any financial or housing benefit to Daytona's Black and aging beachside neighborhoods, don't let Cantu and the developers feed us mullet and tell us we're all eating lobster. 
Charles W. Cherry II, a Daytona Beach native, is president and CEO of 623 Management, Inc., an advertising agency focused on online and offline messaging to Black Floridians.