Hundreds of people turned out on Saturday, Oct. 6 for Midtown Love Day. Organizers hope it will become an annual event.
It was held at Allen Chapel AME Church, 580 George W. En- gram Blvd., Daytona Beach, and was co-sponsored by the church and Daytona Beach Zone 3 City Commissioner Quanita May. Florida Blue was the prime sponsor.
The first 200 participants received a $20 gift card, with four lucky winners, including long-time community activist Lin- da McGhee, receiving $200 gift cards.
Meeting needs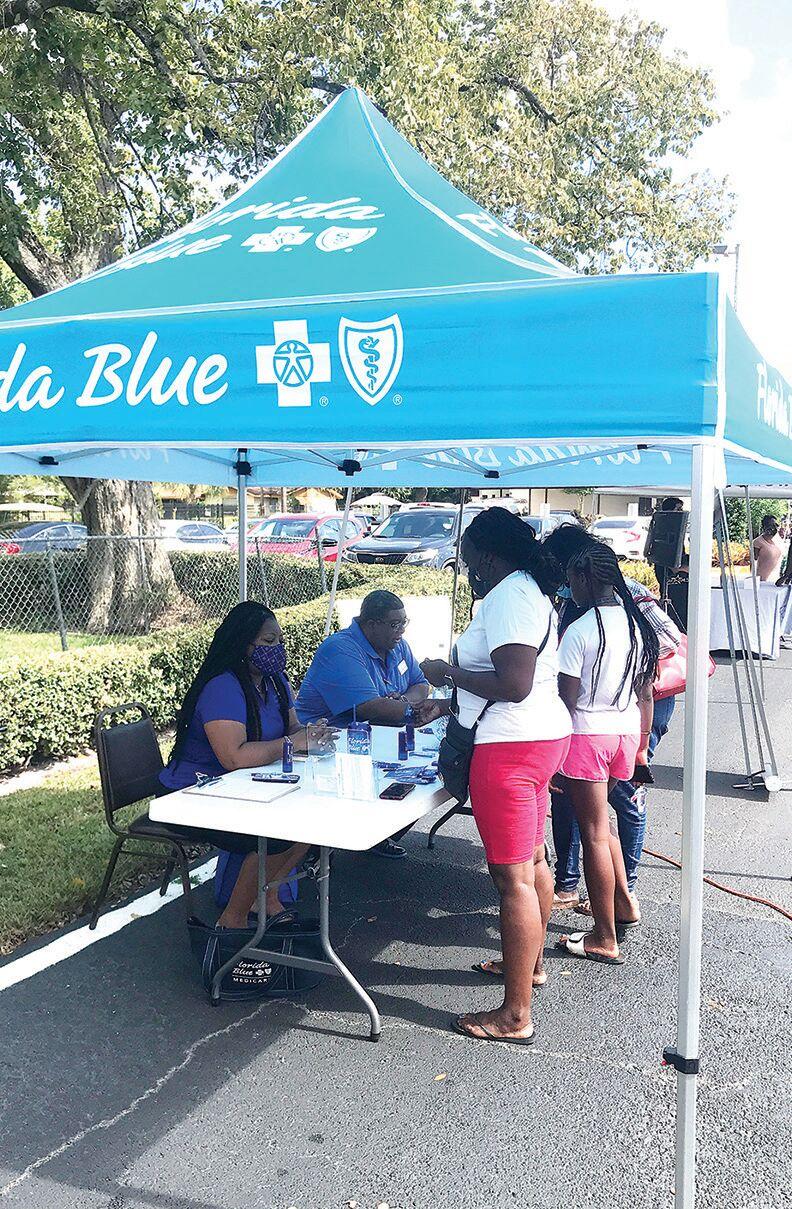 "We show love in action by trying to meet needs," said Rev. Dr. Nathan M. Mugala, Allen Chapel's pastor.  "People need to know that in the midst of this pandemic, with everything going on, there is still hope, and that there are other people who care."
May said, "I am hoping that this event is a reminder of people in Zone 3 and all around that we care about you and are here to serve you."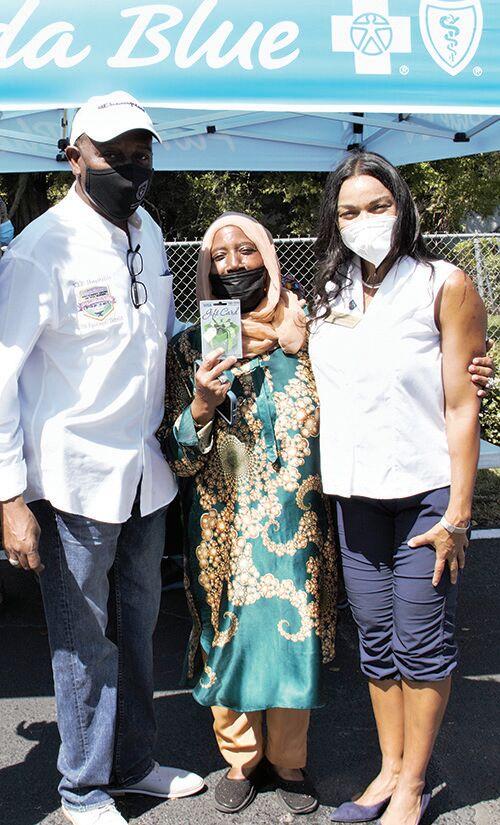 Vendors who attended included the Volusia County Health department, CareerSource Florida, U.S. Army Recruiting, Helping Hands Chiropractic, Victory Global Academy, Sharon's Locs of Caring, Royal Pointe Dance Academy, the Danny Fuqua political campaign, Martistic Expressions, Dr. Willie J. Kimmons, Weichert Realtors, Daytona State College, Daytona Beach Housing Authority, the Dayto- na Beach/Volusia NAACP Branch, Boost- Mobile, and the Embry Riddle Aeronautical University Black Student Association, among others.
C/Style entertainment provided music. The event was organized by Antoinette Noelien of Noelien Marketing, with an assist from 623 Management, Inc.