Willie Williams says he was demoted because he's Black. A former principal backs up his claims.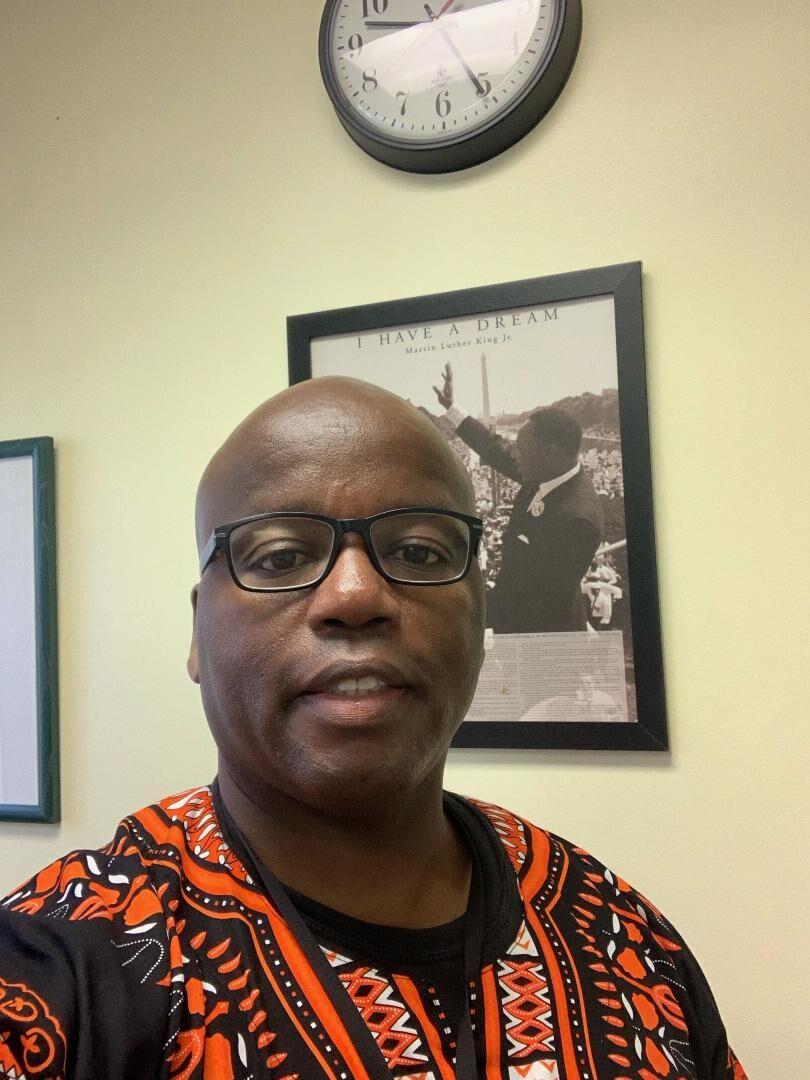 Longtime Volusia County Schools employee Willie Williams has called out the school district for discrimination and racism.
Williams, who is Black, has spent 30 years working in the school district. 
He says the district is biased in its hiring practices and he states that he was demoted due to his race.
The Daytona Beach native and resident currently is an assistant principal at Starke Elementary in DeLand. He was previously the principal at Westside Elementary School.
The school district has denied Williams' claims.
A statement from the district says, "The School Board does not discriminate on any basis in terms of its employment hiring practices and will go vigorously to defend against Mr. Williams' claims."
An investigative report by the Gray Robinson law firm hired by the school district agreed, stating "the evidence does not support a finding of race discrimination." Williams intends to fight anyway.
'I am not alone'
Williams also says he was passed over for nine new positions as a school principal for less-qualified white candidates.
He spoke on the issue at the June 7 and June 22 Volusia County School Board meetings, and he plans to continue to speak out against inequalities amongst Black students and employees compared to their counterparts. "I must fight this fight. I am not alone," Williams said.
Williams also filed a complaint with the Florida Commission of Human Rights.
Former principal speaks out
Dr. Jerry L. Picott, a retired administrator, spent 30 years in the Volusia County School District.
Picott was principal of Campbell Middle School, where he took the school from a "D" school to a "C" school and saved it from being taken over by the Florida Department of Education. Before his arrival, the school had received a D for four consecutive years.
Picott confirms Williams' claims of discrimination in the school district. "Absolutely there is discrimination. There is a lot of stuff going on in the school district that is hurting the kids and hurting the people who could help the kids," Picott told the Daytona Times.
"One of the reasons I decided to retire is that I couldn't stand some of the things they were practicing. There is a consistent level of discrimination against minorities in the Volusia County School District."
Despite his successful career, Picott says discriminatory practices hindered others' opportunities for success.
"In my career, I accomplished my goal of becoming a principal, but it was clear that the route for minorities to become school leaders was much more challenging than our counterparts – whether it was becoming a teacher, assistant principal, principal or district leader," Picott expressed.
Examples cited
Picott also detailed a few examples of discriminatory practices that he saw during his career, including the following:
Minorities going into leadership positions start out in discipline instead of curriculum, scheduling, etc.
"I started out in discipline as an assistant principal at Mainland High even though I had a doctorate degree in education," said Picott.
The selection process for the Principal Internship Program is much more difficult for minorities than any other group, Picott noted.
Once selected as a principal, minorities are put in tougher situations, including Focus schools, or underachieving schools, and alternative education.
"When I became a principal, I was at Riverview then Campbell Middle," noted Picott.
Demoted and transferred
Williams filed his complaint in August 2020 with a six-page detailed report.
The statement detailed Williams was hired as a principal at Blue Lake Elementary in DeLand back 2010. A few years later, he was transferred to Westside Elementary.
Williams said he was demoted and transferred after Westside received two consecutive D grades.
He also alleges that white principals were able to keep their jobs and even transferred to other positions, sometimes at schools with higher grades.
Williams also alleges that the superintendent, Dr. Ronald "Scott" Fritz, has hired several of his friends who worked with him in Pinellas County as principals even though they were never finalists for the positions. Picott also weighed in on Fritz and his policies.
"I am concerned with this new superintendent who has changed a lot of protocols but doesn't follow them. I am concerned about the Superintendent Strategic Plan not applying to Focus schools,'' Picott stressed.
"I think a lot of our schools will suffer. I am calling on community leaders and parents to follow up on these things and make sure our schools get the resources they need."
Williams could not directly comment on the matter due to ongoing litigation.
He only said, "I just want to make it known about the discriminatory practices and the superintendent hiring his friends."