Local youth give their thoughts on honoring Dr. King during MLK holiday events.
On Monday, there were big crowds at the traditional breakfast and march in Dr. Martin Luther King Jr.'s honor at the Julia T. & Charles W. Cherry, Sr. Cultural & Educational Center in Daytona Beach.
People came bundled up and braved cold temperatures to participate in the MLK holiday events. The region had temperatures below 40 degrees for three straight mornings, including Monday.
During the march, Crystal Tray told the Daytona Times, "I came out to support the babies marching in the band as well as to honor Dr. King and all that he did for us to have the rights that we have today."
Even youngsters enjoyed the festivities and shared their knowledge about Dr. King's legacy.
"It's good that we do this today so that we can be aware in the community and celebrate the accomplishments of Dr. King," said Evelyn Browning, a first grader Holly Hill School.
Treasure Larmond, a third grader at Westside Elementary, proudly proclaimed her reason for attending the march. "I am here today to represent and honor the legacy of Dr. King for all that he did for us," she said.
Award winners
During the breakfast, the Dr. Martin Luther King, Jr. scholarships award winners were recognized. Each winner received a $1,000 scholarship.
The winners are:
• Eddie Butts, Atlantic High School, 3.9 grade point average (GPA)
• Cassidy Campbell, Mainland High School, 3.6 GPA
• Yashaiya Yisreal, Mainland High School, 4.0 GPA
• Kierstin Morris, Spruce Creek High School, 4.5 GPA
• Tillman Arieti, New Smyrna Beach High School, 4.2 GPA
"I feel like it's a blessing to be here and experience this. I am humbled. I am also honored and humbled to receive the scholarship award," Butts said.
The winners also weighed in on the importance of honoring Dr. King.
"I am honored to be chosen for the scholarship. I didn't know that I would get it. I am also honored to be here at these activities today and to take part in something bigger than  myself," Campbell said.
Yisreal added, "I am very grateful for the awards. I am also glad to take part in these events today like this march. It opens awareness for us to take part in our community."
There also was a showing of a documentary at Bethune-Cookman's Performing Arts Center on Jan. 14 about Dr. Mary McLeod Bethune's life and her statue journey to National Statuary Hall in Washington, D.C.
"I think it was a successful weekend. We had a decent crowd at Dr. Bethune's statuary hall documentary showing. It was the largest crowd for the march in a long time. It looks like we're still growing," commented Kim Brown-Crawford event co-ordinator for the Martin Luther King, Jr. Celebration Committee of Florida, Inc.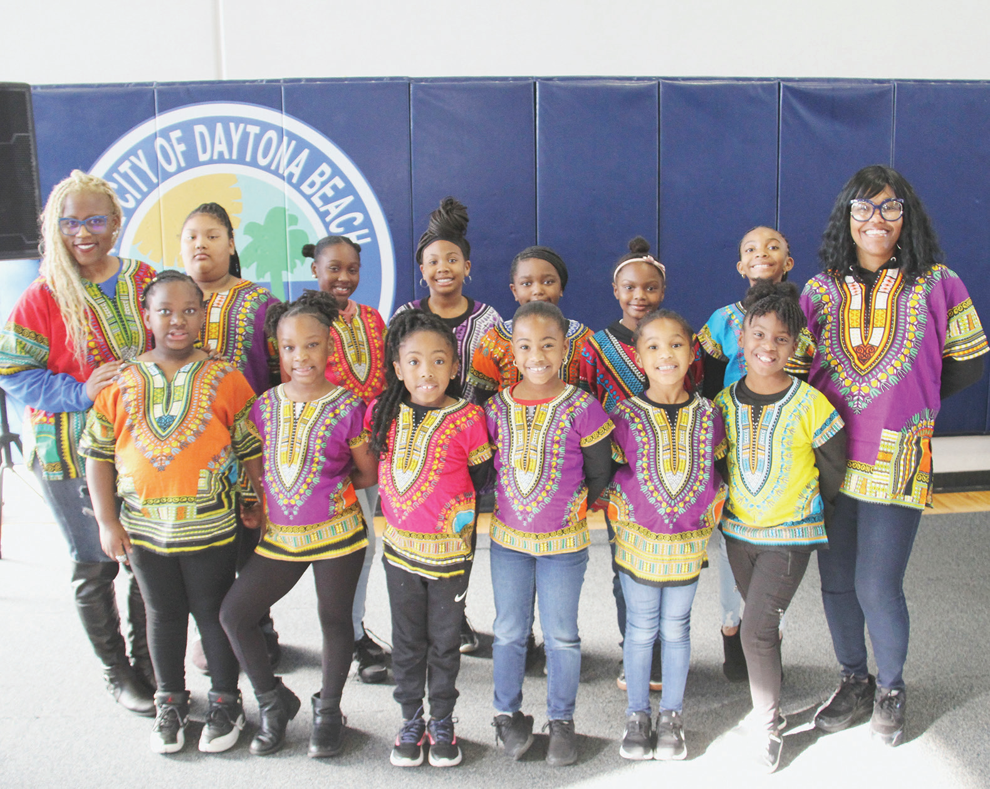 More local events
In DeLand, events included a free concert at the City Sanctuary Church on Jan. 14 where Dr. Andre Darby directed the choir and gospel singer. Dr. Dorinda Clark-Cole was the featured guest.
On Monday, there was a breakfast at Stetson University followed by a march through downtown DeLand to Earl Brown Park. The march was followed by a festival in the park, which included music, entertainment, a small vendors expo, and a 3-on-3 basketball tournament.
Also on Monday, there was an MLK Day Breakfast Dine & Dash Carry Out at the South Ormond Neighborhood Center.
In Deltona, the Dream's Keeper's and African American Association's MLK Luncheon in Deltona at the Center at Deltona had Brandon Pugh speak on Jan. 14.
Pugh is associate director of policy for Vice President Kamala Harris.