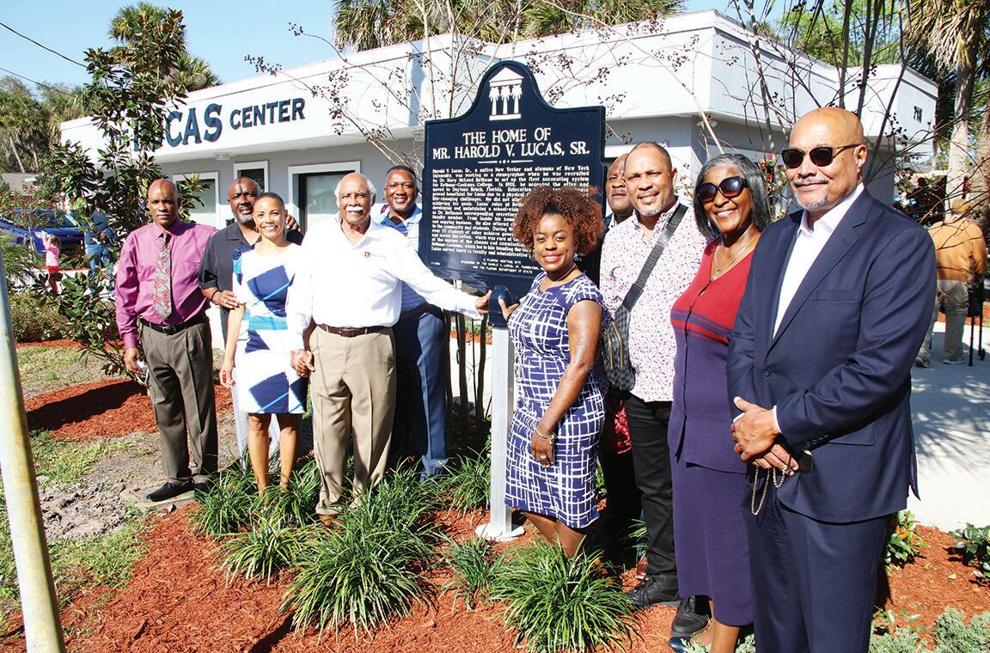 In recognition of Harold V. Lucas Sr.'s contributions to the city, Daytona Beach proclaimed Feb. 19, 2022, as Harold V. Lucas, Sr. Day. Also, the foundation announced new scholarship offerings.
The proclamation was presented in front of a gathering of the Lucas family, friends and community members during the Harold V. Lucas, Jr. Foundation's second annual Black History Month celebration and the reveal of a historical marker at the family home.
Lucas Sr. was an educator and entrepreneur. He served in administrative and faculty capacities at then-Bethune-Cookman College for nearly 40 years. He was its first male teacher and he founded the school's business department.
In addition to his work at Bethune-Cookman, he operated businesses and private classes from his home. 
The Lucas Center, home of the Harold V. Lucas, Jr. Foundation, now stands on the site where the senior Lucas home once stood in the Daytona Beach Midway area, now known as Midtown.
During the celebration, the foundation announced that it will be awarding $1000 scholarships to six high school seniors in Volusia County graduating in 2022.
Two scholarships will be awarded in each of the following categories: Scholastic, Athletic, and Citizenship. Applicants will be required to submit a personal essay, college acceptance letter, transcripts, and a teacher recommendation letter.
Applications are due by April 20, 2022. For scholarship criteria and application details, visit hvlucas.org/scholarships.
For more information, visit hvlucas.org.