Even with the concerns about COVID-19, students and parents said they were excited about the new year.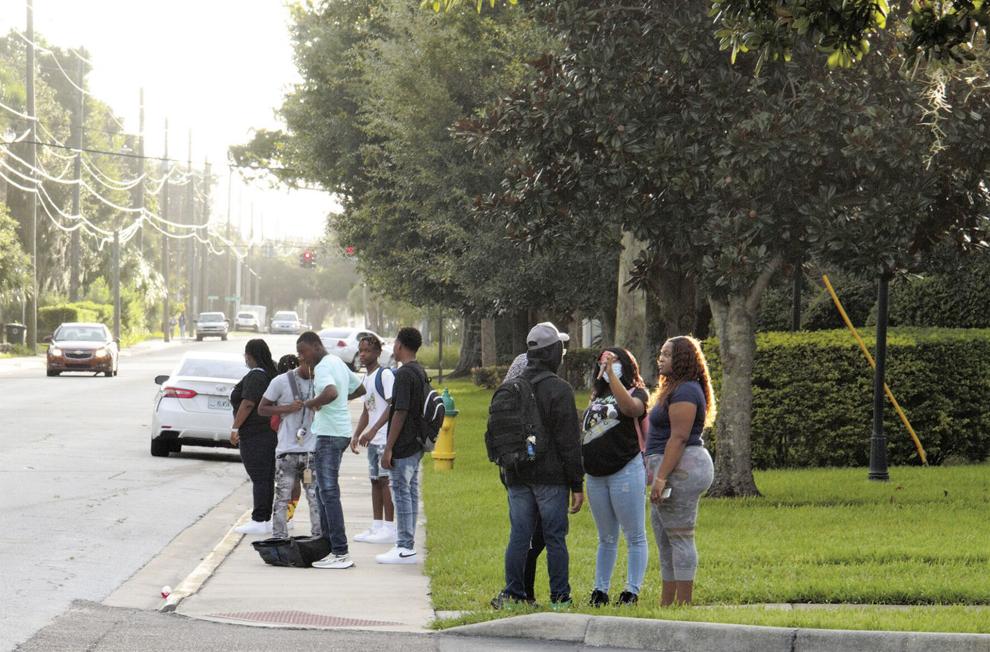 On Monday, there was excitement in the air for Volusia County school faculty and staff, as well as the students and parents on the first day of school even as they cope with their COVID-19 concerns.
However, nobody seemed more excited than the parents who were looking forward to getting back to "normal.''
Tyreisha Garnett walked her three children to school at Turie T. Small Elementary in Daytona Beach on Monday morning.
Her children, Eric Flournoy, Eriyon Flournoy and Eriyelle Flournoy, are in the first, second and third grades.
"Yes, I am happy that they are going back in school. Now I can go to work,'' Garnett told the Daytona Times.
Lauren Butler also took her daughter, L'Oreal Green, who is 9 years old and in the fourth grade, to Turie T. Small that morning.
Butler said, "I am happy and excited for her to be back in school. My daughter is also glad to be back in school."
Some challenges
Parents admitted that getting their kids ready for school has its challenges, which includes buying clothes and supplies, as well as being mentally prepared.
"It's different, it's a challenge, but I think the main thing is that we are not used to getting up as early both the parents and the kids," said Garnett.
Butler echoed, "It is tough; there is a lot to do to get them prepared for the year. You have to buy all those things and more."
Students shared that they were also glad to be back to school and excited about this year's possibilities.
James Swanson is a sophomore/10th grader at Mainland High School in Daytona Beach.
"It feels pretty good being back to school. I am adjusting to high school, and I am also adjusting to being back in school," Swanson said. "I did online learning at home last year."
Danyalle Miles, a teacher at Spruce Creek High School in Port Orange, said she was glad to see the students heading back to the classroom.
Miles expressed, "I'm excited to have all the kids back at school. With our population, there is a need for more face-to-face instruction to develop social skills to transfer to the real world."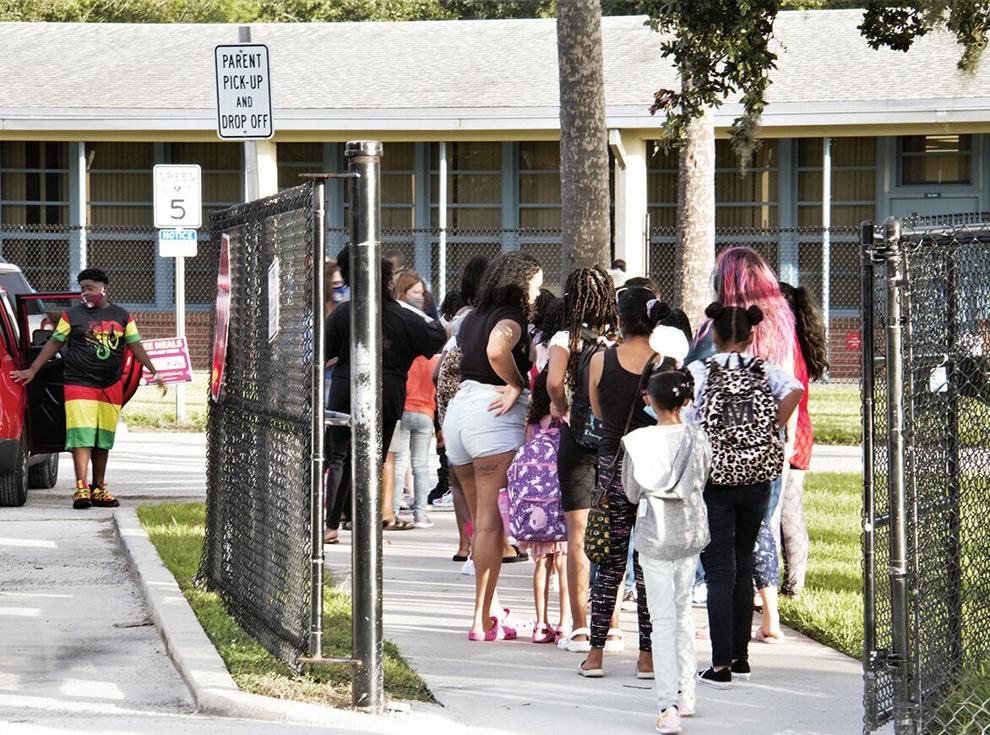 COVID concern
Parents also weighed in on the pandemic. Florida continues to break records in COVID-19 hospitalizations and cases. Even local hospitals are reporting to be over capacity.
Gov. Ron DeSantis' executive order punishes school districts that make masks mandatory. Consequently, a legal battle is brewing. The governor has threatened to take away the pay of superintendents and with-hold funding from school districts that make masks mandatory for students.
Nevertheless, some school districts are considering mask mandates as school districts such as Orange and Hillsborough are already dealing with high numbers of COVID-19 cases.
"Yes, I am concerned about the virus," Butler said. "Just God help everyone, especially our children, and protect everyone from Covid."
Garnett added, "No, I am not too concerned because I made sure they have everything they need, such hand sanitizer, extra masks and anti-bacteria wipes, the good stuff."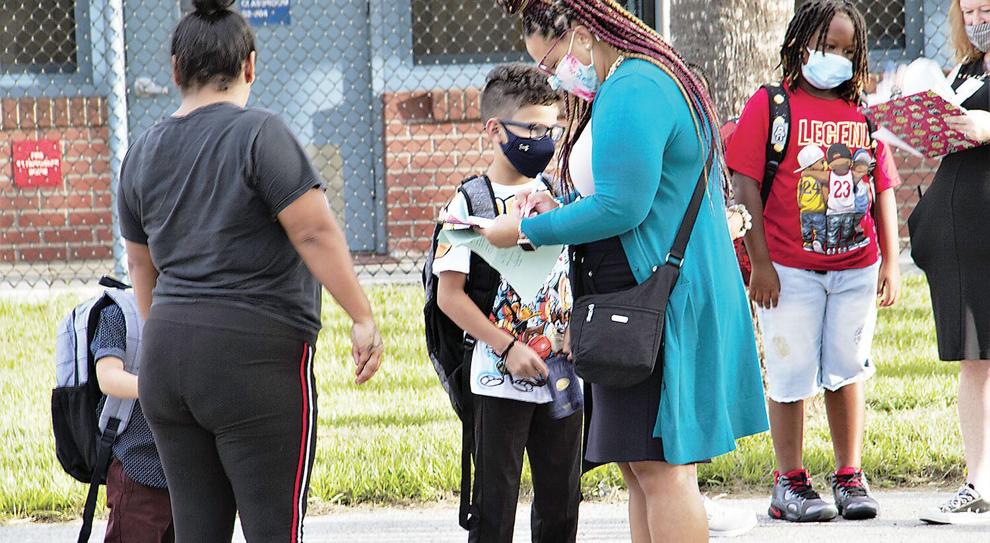 Protocols in place
Volusia County School District has coronavirus protocols in place to protect students and staff, including sanitizing classes and buildings, social distancing and more.
Volusia has an optional mask policy for students, but Superintendent Scott Fritz has required that employees wear masks up until Sept. 16.
"Most teachers aren't concerned about masks we know it is to protect us," said Miles. "Everyone is worried about COVID, but we are doing all we can to stay safe. We have been provided with plenty of PPE equipment which will help."
Students are also wary.
"We are worried about COVID; it's something to worry about. Most kids are wearing masks anyway. You'll see some kids not wearing them but it's mostly when eating,'' Swanson said.