The popular Daytona Beach site will be changed to the Julia T. and Charles W. Cherry Cultural & Educational Center.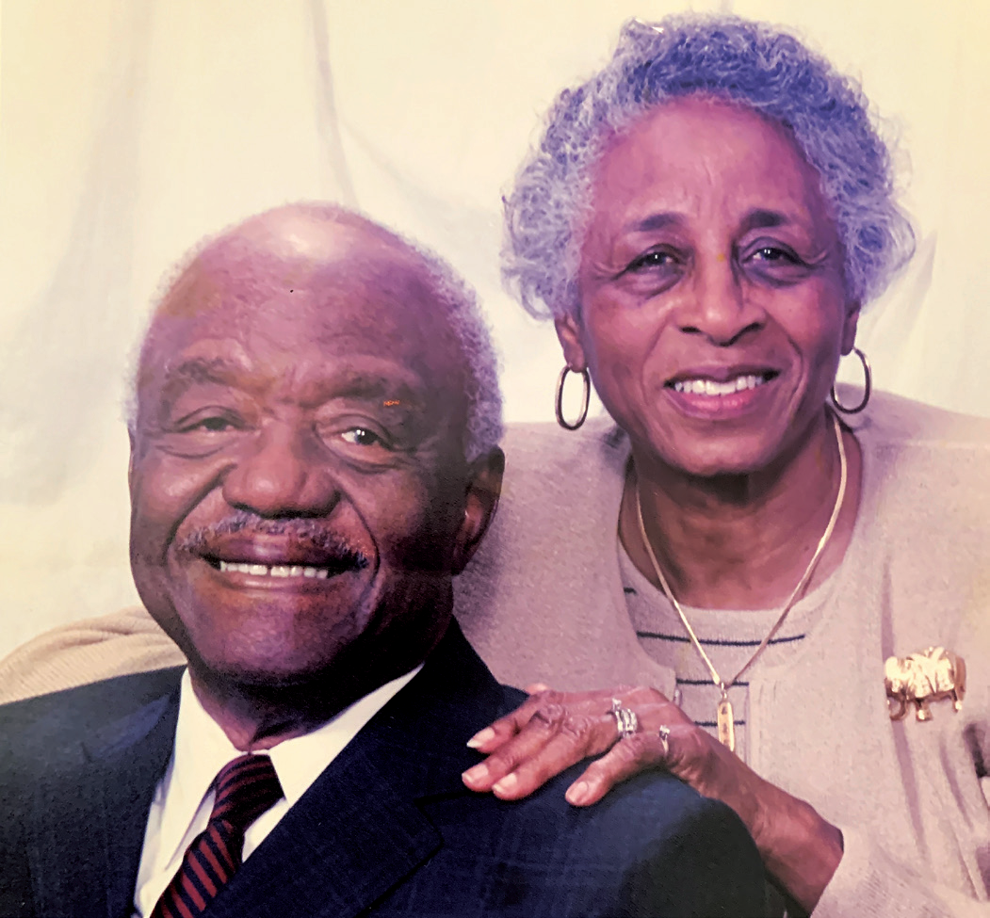 The community is invited to join City of Daytona Beach leaders at 9 a.m. Saturday, Dec. 17, at a ceremony renaming the Midtown Cultural & Educational Center the Julia T. and Charles W. Cherry Cultural & Educational Center. The center is located at 981 George W. Engram Blvd., Daytona Beach.
The Cherrys are being honored for their legacy and philanthropic contributions to the Daytona Beach community.
Mr. Cherry, who died on Nov. 16, 2004, is the founder of the Daytona Times and its sister newspaper, the Florida Courier. The civil rights activist also served as a Daytona city commissioner in Zone 6 where the center is located.
Mr. Cherry was elected to the Daytona Beach City Commission on Oct. 17, 1995 and served until his death in 2004.
Mrs. Cherry was a longtime Volusia County educator and community activist. She died this year on April 24.
"Once again, our city, Daytona Beach, pauses to recognize and honor the efforts of its citizenry. Come out and join us for this historic occasion," said Daytona Commissioner Paula Reed, who represents Zone 6. 
Reed will serve as the emcee of the program.
In addition, there will be a welcome by Mayor Derrick Henry and the Cherrys' children will speak.
The City of Daytona Beach, Daytona Times and Florida Courier are sponsors of the event.
Members of the Cherry family will also be present and are delighted by the honor.
"The Cherry family thanks the City of Daytona Beach for recognizing the lifelong commitment by Charles and Julia Cherry to improving the lives of the people in this community,'' said the couple's youngest son, Dr. Glenn Cherry, CEO of the Daytona Times and Florida Courier. He also is an Air Force veteran and a veterinarian.
"Although their influence on the lives of family and friends is deep and extends around the world, the central theme of their lives was, 'Let the work we did speak for us.'
"We hope that the generations that follow will benefit from the lessons of community service and hard work that they espoused to all people that they encountered,'' he added.
'Well-deser ved honor'
The community center features a gymnasium, recording studio, dance studio, meeting rooms, computer lab and offices.
It opened in 2012 and replaced the Cypress Street Recreation Center, also known as the PAL Center, which previously stood there for 50 years. The former facility held concerts for African American acts during segregation. 
In June, the city commission unanimously voted to rename the center after the Cherrys.
The initiative to rename the building was spearheaded by a group of residents, which included Percy Williamson.
"It's a well-deserved honor for Mr. and Mrs. Cherry to be recognized in this monumental way. But for me, their selfless community building, contributions in civil rights, championing of education, highlighting of cultural excellence and focus on economic influence is a worthy road map for generations in this community to follow," expressed William- son. 
Mr. Cherry: City leader, activist and businessman
The Cherrys married on May 18, 1953, and moved to Daytona Beach in 1955.
Mr. Cherry, a native of Americus, Georgia, went to More-house College and earned degrees in business administration and mathematics there. He later received his master's degree from Alabama State University in 1953. He served in the U.S. Army from 1950 to 1952 during the Korean Conflict.
While a student at More-house, he was initiated in 1947 into the Psi Chapter of Omega Psi Phi Fraternity, Inc.
After moving to Daytona Beach, he became active in the civil rights movement, participating in sit-ins and other actions in the 1960s to help bring about integration. He served as an educator and business man-ager at then Bethune-Cookman College.
He also was one of Daytona's first Black Realtors, a newspaper and radio station owner.
As one of the state's few African American bail bondsman, he worked to get civil rights protestors – including his More-house College schoolmate Dr. Martin Luther King, Jr. – released from Florida jails in the 1960s.
He became president of the Volusia County branch of the NAACP in 1971, was president of the state NAACP from 1974 to 1984, and later headed the local chapter again. He also was elected in 1977 to the NAACP's national board, serving for 12 years.
In 1969, Mr. Cherry, launched the Daytona Beach's Westside Rapper, a Black weekly newspaper in Daytona that became the Daytona Times in August 1978. He also owned the former WPUL 1590 radio station in Daytona, which now is WDJZ, a jazz station.
In addition, he was a long-time member of Stewart Memorial United Methodist Church in Daytona Beach.
In 2014, Mr. Cherry was inducted posthumously into the Florida Press Association's Newspaper Hall of Fame.
Mrs. Cherry: Longtime educator and community leader
Julia Mae Troutman was born in Leslie, Georgia on Nov. 16, 1927. She graduated from Staley High School in Americus, Georgia. 
She attended Morris Brown College in Atlanta, where she earned a Bachelor of Science degree in Home Economics with a minor in Chemistry in 1955. 
At then-Bethune-Cookman College, she became an assistant counselor for women.
She began her teaching career in 1963 at Campbell Elementary School. She later taught at Osceola Elementary in Ormond Beach and worked as a teacher for 25 years in Volusia County. During her teaching career, she taught hundreds of fourth and sixth graders.
She was an active member of the Bethune-Cookman University Women's Advisory Board and a charter member of the DeLand Alumnae Chapter of Delta Sigma Theta Sorority, Inc. Mrs. Cherry also was a Golden Heritage Life Member of the NAACP.
She joined Daytona Beach's  Hope Fellowship Church in 1995, sang in the senior choir, was designated a church mother,  and remained a faithful member until her death. 
The Cherrys are survived by  their three children: Charles W. Cherry II, J.D. and MBA; Dr. Glenn Cherry and Cassandra Cherry Kittles; grandchildren, Jamal Cherry, Chayla Cherry and Charles W. Cherry III; son-in-law, Willie Kittles, daughter-in-law, Dr. Valerie Cherry; granddaughter-in-law Sierra and great-granddaughter, Mila.