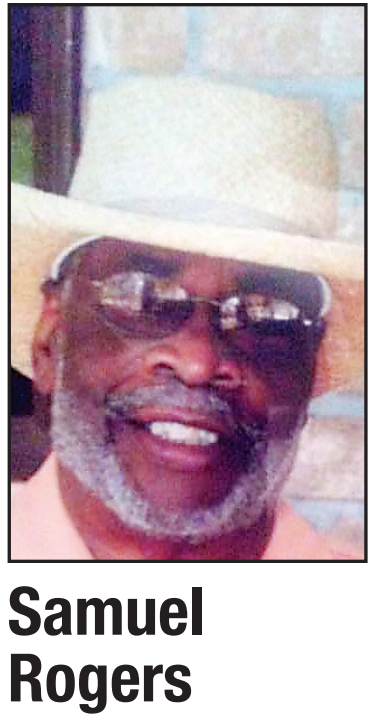 Daytona Beach has lost another legend and beloved son with the passing of Mr. Samuel O.Rogers.
Rogers died on Sunday, Sept. 11, at Halifax Hospice in Orange City.
He was a retired administrator, counselor and civil rights activist.
A funeral service is tentatively set for 10 a.m. Saturday, Sept. 24 at Mt Zion A.M.E. Church, 449 S. Dr. Martin Luther King, Jr. Blvd., Daytona Beach.
A longtime member of the NAACP, he worked with the branches in Miami-Dade and Daytona Beach/Volusia County. He served on the executive committee of the local NAACP for more than 20 years. 
"He was a true mentor and a true freedom fighter. He had a wealth of knowledge about the African American community here in Daytona Beach," said Cynthia Slater, president of the Daytona Beach/Volusia County NAACP.
"We would sit many times and I would listen to the stories that he shared with us about life as it was during the early days in the African American community here in this city," Slater added. "His stories amazed me, and I would always suggest to him that he needed to put his story (history) in writing. Mr. Rogers was my mentor, a jokester, but more than anything, he was my friend and a true freedom fighter. I will miss him dearly."
Graduate of Campbell and Bethune-Cookman
Rogers was born in Daytona Beach on Dec. 10, 1932. He is a graduate of Campbell Senior High School.
He was a 1957 graduate of Bethune-Cookman College (now University) and had a degree in counseling from the University of Miami. Rogers also was an Army veteran.
Sumner Hutcheson was a classmate at Bethune-Cookman and a longtime friend. "He was a lifelong friend. He worked in Miami. He is a person that I have known as very supportive and always encouraging young people," Hutcheson said.
"When I came home from Bethune-Cookman between my junior and senior year, he asked me what I was doing for the summer? He was working at the Red Cross. He got me a job there. I have worked there ever since, over 35 years.''
Loved his family, sports, alma mater
His cousin, La'Royce Morgan, told the Daytona Times, "I miss his direction, compassion, friendship and advice that he gave me over my lifetime. He was a man that you just don't see any more. He loved his family, sports and Bethune-Cookman. He was a very direct person. Nobody was a stranger to him. He had this saying that 'It's you and me.'''
Rogers lived in the Miami Dade County area for over 25 years where he was also very active fighting for civil rights. He worked for Miami-Dade County for the transit authority. In addition, he worked in administration at the University of Miami.
After retiring in Miami, he returned to Daytona Beach and worked as a consultant for the City of Daytona Beach.
Rogers was a member of Mt. Zion A.M.E. Church and Kappa Alpha Psi Fraternity, Inc.
He was preceded in death by his wife, Barbara and children Tahmayne (Tammy) and Eric. He is survived by his grandchildren, great-grandchildren, cousins Cynthia Tyler and La'Royce Morgan, both of Atlanta, and other relatives.
Herbert Thompson Funeral Home, 901 Dr. Mary McLeod Bethune Blvd., is in charge of arrangements.