The policy for the Volusia district goes into effect on Sept. 7.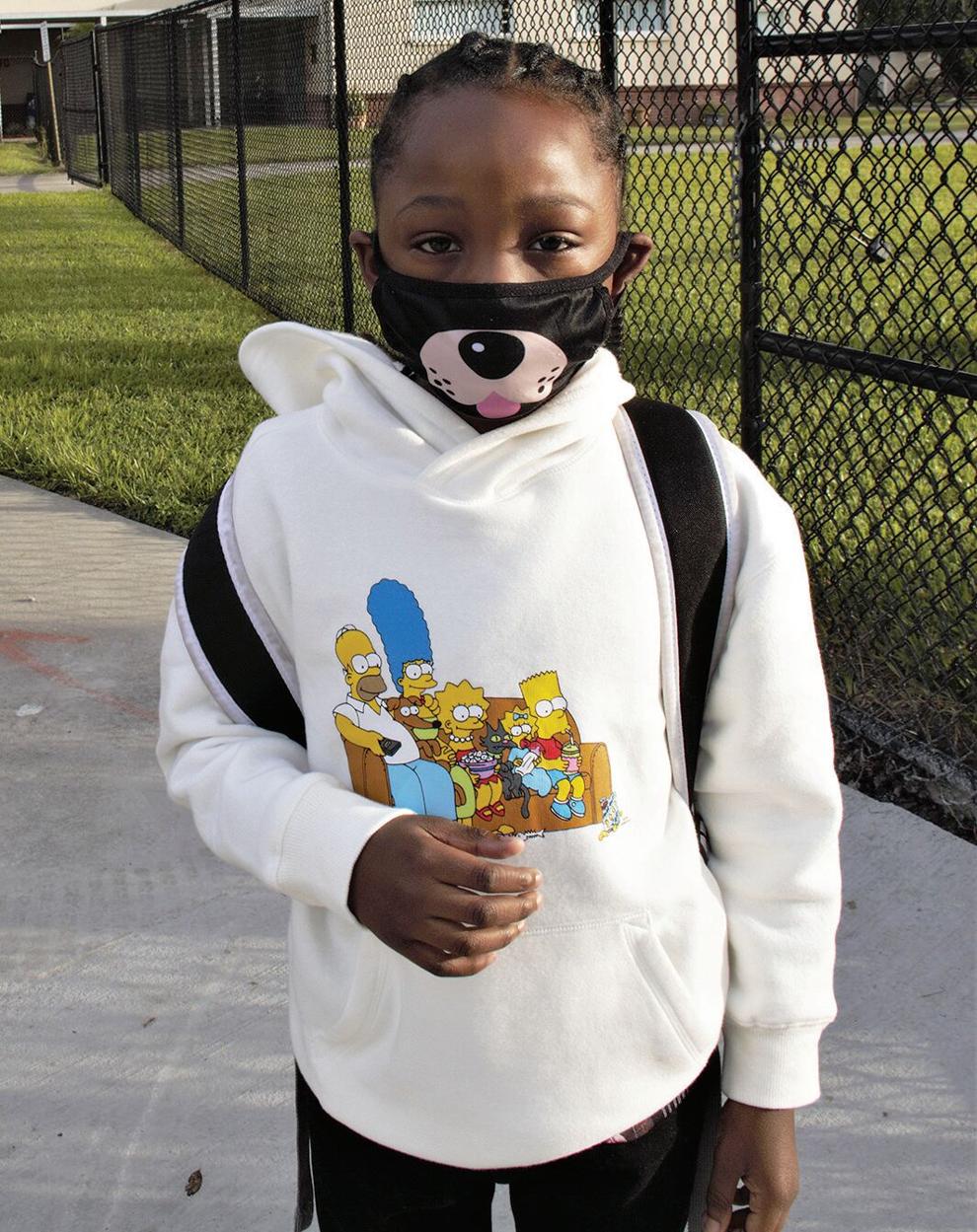 After hours of discussion and debate, the Volusia County School Board voted 3-2 to approve a temporary mandatory mask mandate Tuesday night.
The measure goes into effect Sept. 7 and runs through Oct. 15 when the board will re-evaluate.
The mandate includes all indoor activities except sports and physical education.
Parents can opt out due to medical reasons but have three days to provide a note from a physician.
The district previously had masks optional for students while an order from Superintendent Dr. Scott Fritz required employees to wear them until Sept. 16.
The move comes four days after a judge ruled that the state couldn't enforce an executive order by Gov. Ron DeSantis prohibiting school districts from making masks mandatory.
Plenty against it
On Monday, the Florida Board of Education did announce that it is withholding funding from the Alachua and Broward school districts over mandates.
The governor and Board of Education had previously threatened to do that and withhold pay from superintendents who make masks mandatory. From the public comments session of Tuesday's Volusia school board meeting, most of those who spoke seemed to be in opposition of masks.
There were chants against the masks, including "Freedom" and "We won't comply.''
"I have grandkids in the school system. I ask you to keep masks policy optional. Wearing masks is risky. You run down your oxygen blood level, which leads to shortness of breath, light-headedness and head- aches,'' commented Dr. Deborah Maxwell. "They also irritate the skin and causes bacteria. It also impairs the children's learning and social skills.''
A case for masks
A few did make a few comments in favor of masks.
"Everyone who came up here and spoke against masks came wearing masks. Masks are to protect the people around you. Studies show masks stop the spray of particles from the mouth," said Robert Clinton.
"When I was a kid, I had one pair of shoes. I wore them to school. It was mandated to wear shoes in school. Things being mandated is OK."
According to a presentation, there have been 763 positive cases this school year, which includes 617 students. Only 31 percent of students ages 15-19 are vaccinated while 25 percent of students ages 12-14 are vaccinated. 
Local deaths
Meanwhile, COVID-19 continues to hit hard, right here at home.
On Wednesday, Daytona Beach Police Officer Adam Webb, 37, died after being hospitalized with COVID-19.
It is with an extremely heavy heart that we bring this news to the Daytona Beach community," stated DBPD Police Chief Jakari Young. "Please keep Officer Webb's family in your thoughts and prayers. Adam was a valued member of our police department, and he will be missed by everyone here."
Longtime local conservative radio talk show host Marc Bernier, 65, died on Aug. 28 from his battle with the virus. Bernier's show aired on WNDB 93.5 FM and 1150 AM.
Also, Volusia County Circuit Judge Steven Henderson died on Aug 26 from complications due to COVID-19.
Henderson, 49, was first elected a judge in 2012. He specialized in hearing family law cases at the Volusia County Courthouse Annex at City Island in Daytona Beach. Henderson is survived by his wife and six children.
DAYTONA BEACH VACCINATION SITES
There are upcoming free vaccination events at the following locations:
Shiloh Missionary Baptist Church, 540 Dr. Martin Luther King, Jr. Blvd., Daytona Beach. Wednesday, Sept. 15, from 10 a.m. to 1 p.m. No appointment required.
Yvonne Scarlett-Golden Center, 1000 Vine St., Daytona Beach. Saturday, Sept. 18, 10 a.m. to 2 p.m. No appointment required. Identification required. $10 food vouchers will be given out to those who receive the vaccine.
The City of Daytona Beach is also partnering with private health care provider Curative to provide a free mobile pop-up testing site at the Midtown Cultural & Educational Center, 25 George W. Engram Blvd., beginning on Sept. 3. It will operate Monday through Friday from 9 a.m. to 5 p.m. Appointments can be made by phone at 888-702-9042 or online at www.curative.com.