Daytona Beach festival draws hundreds of locals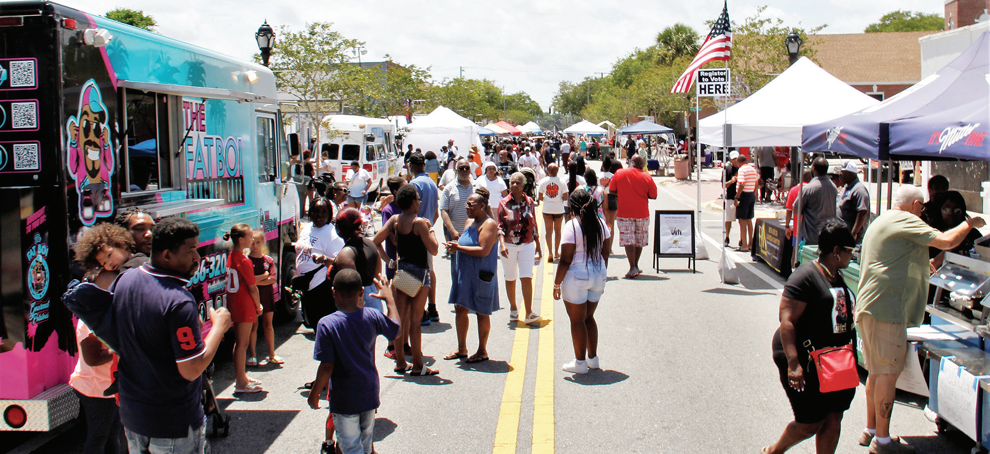 Large crowds swarmed the annual Crab & Seafood Festival in Daytona Beach on Saturday, April 30.
The event featured mountains of seafood and other culinary offerings, entertainment, music, activities for kids and more to a historic economic hub in Daytona's Black community.
Daytona native Brittany Presley, owner of Divine Designs Event Planning & Décor, organized the festivities.
Presley told the Times, "The community really came out and supported in large numbers.
We had long lines all day."
Both local and out-of-town vendors said demand exceeded expectations.
Presley said three vendors went back to buy more food, and some left early because they ran out of supplies.
3 Kings Catering owner Chris Smith, based in Jacksonville, was one of the vendors that ran out of food.
"I've actually done all of Brittany's events. I look forward to coming back next year," he said.
Fat Boy Gourmet Potatoes food truck owner Josh Wiley said the large crowd meant robust sales of his loaded potatoes.
"We did great," Wiley said. "We look forward to the next one."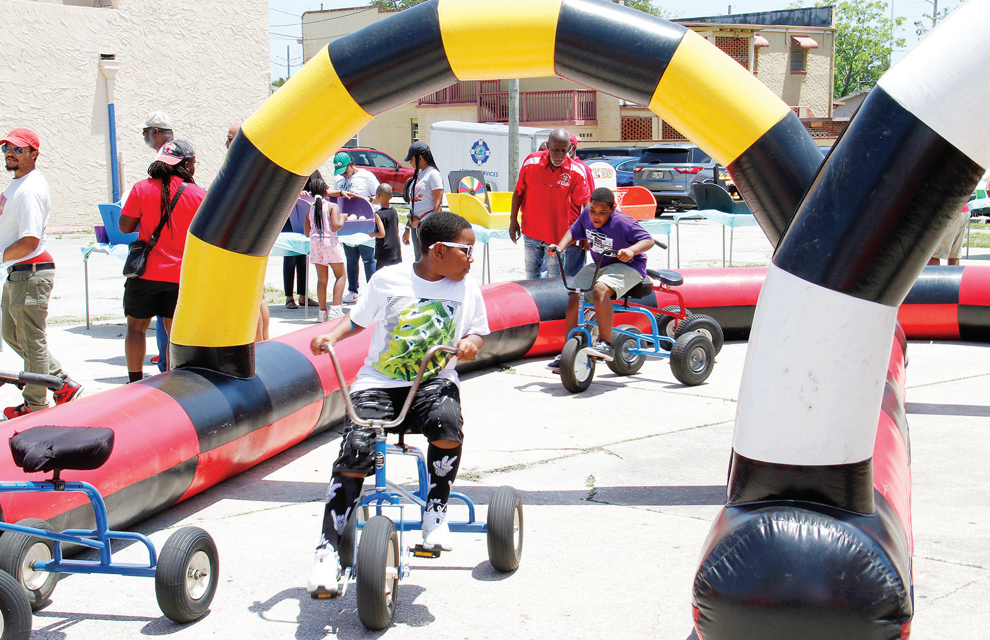 Post-pandemic mingling
Presley, who has organized seafood festivals in Port Orange and two in Daytona, said it was good to be back as the pandemic subsides.
"COVID hit in 2020 and put things on hold. Many weren't comfortable coming out during the beginning of the pandemic," she said. "Some people still aren't comfortable being in public with the ongoing pandemic."
While the Crab & Seafood Festival is growing, the goal is to make it bigger and better, Presley said.
"I expect more vendors in 2023. We also want more crab and seafood vendors. Many came just for the seafood," she said.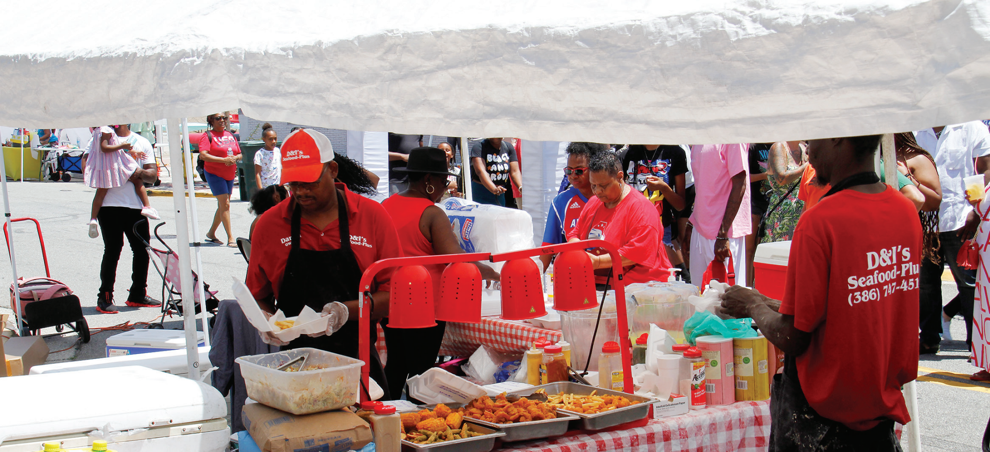 Seafood wasn't the only option on the table; other offerings included chicken, burgers, wings, Caribbean cuisine, international cuisine along with other goods like purses, sunglasses, jewelry, hygiene items and more.
"I am glad that we did have the option of non-seafood for people who don't eat seafood or have seafood allergies," noted Presley. Overall Presley believes the event was pretty smooth.
"We had no issues. The city was amazing. They were a major sponsor. Vystar Credit Union sponsored the bounce house and the kids' zone," noted Presley.
Radio personality Jojo O'Neal of STAR 94.5 FM hosted the entertainment session.
Other entertainment included deejay Ken Moore, saxophonist Daniel "Saxman" Fuqua, R&B and hip-hop artists, line dancing, spoken word by Natee the Poet and the Mainland High School cheerleaders.