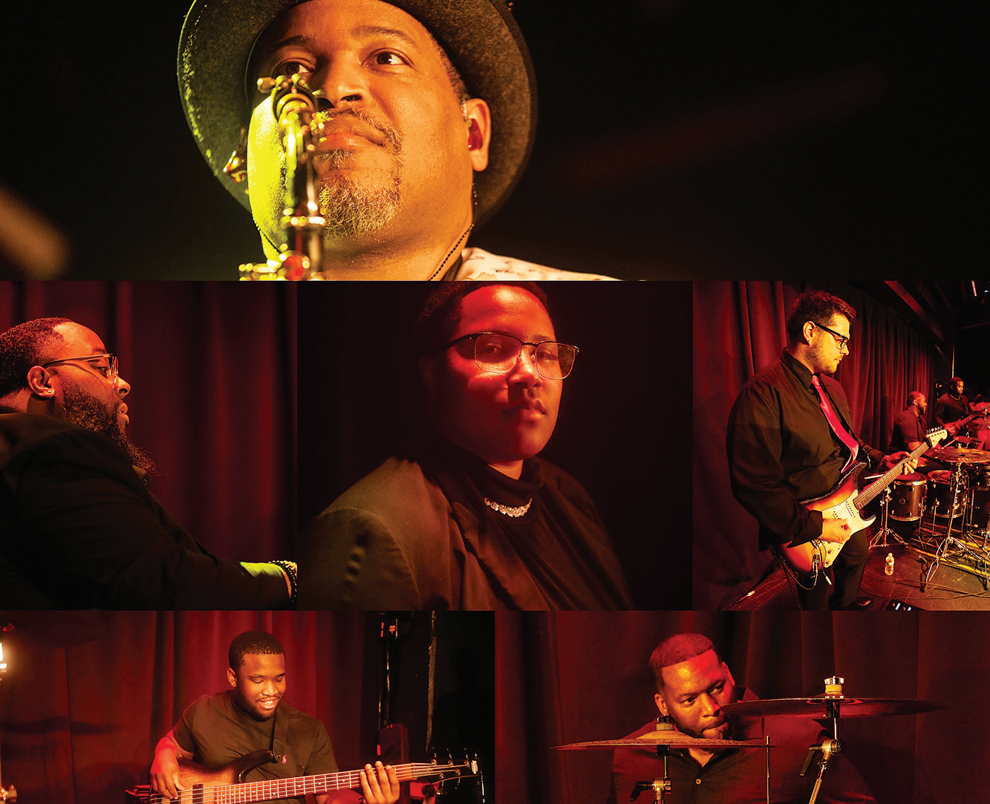 An evening of music starts at 7:30 p.m. Saturday, June 11, at Daisy Stocking Park in Daytona Beach. It's part of the city-sponsored Midtown Music Concert Series with a performance by Dante's Pride.
Dante's Pride is a six-piece R&B, smooth jazz band from Orlando. Their unique brand of entertainment fuses R&B, funk, soul and smooth jazz with musical vibes for the soul and heart-opening musical expressions. The band is working on a new album called "Conversations Over Candlelight," which they plan to release in August. 
The concert series showcases the best local bands from 7:30 to 9 p.m. on select Saturday nights through September. Upcoming concerts include:
Saturday, July 9: The Groov
The Groov is a genuine smooth jazz, soul and R&B band that is a fresh departure from the traditional or straight-ahead jazz bands that lack "feel" and attitude. The Groov is made up of professional musicians, all of whom have been playing for more than 20 years each.
Past performances include opening for Earth Wind and Fire, playing at major jazz festivals and opening for other touring smooth jazz artists.
Saturday, Aug. 13: 7th Street Band
Established in 2008, the 7th Street Band has spent more than a decade touring throughout Florida and south Georgia. They have three talented female singers, who combined have a vocal range that covers many artists including Beyoncé, Alicia Keys, Shania Twain, Diana Ross, Aretha Franklin, Tina Turner, Katy Perry, Rihanna and Alannah Myles. They are known for performing timeless hits from a wide range of genres and artists.
Saturday, Sept. 17:  Franchise
Players  *Concert will be at Cypress Park (next to Cypress Aquatic Center at 981 George W. Engram Blvd.)
Franchise Players, featuring Andrew Luv, blends elements of soul, pop, smooth jazz, hip hop and more for a unique and refreshing musical experience.
The concert also will be at held at Cypress Park.
Daisy Stocking Park is at 550 Dr. Mary McLeod Bethune Blvd. Food and drink vendors will be onsite during the concerts. Attendees can bring their own lawn chairs. No coolers are allowed.
This year's sponsors of the Midtown Music Concert Series  include New York Life Insurance, VITAS, VyStar Credit Union and U-Store, Daytona Beach.