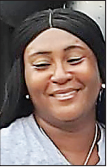 Asthma is a long-term chronic health condition that affects the lungs and air-ways. It's a common health condition in the U.S. but it can also be fatal.
A local mother who lost her son to asthma is keeping his memory alive and working to help others with the condition.
His Fight is My Fight Celebrating the Life and Memory of Jayzeon Wallace Asthma Awareness Walk and Festival will take place from 2 p.m. to 6 p.m. Sunday, May 15, in Derbyshire Park, 849 Derbyshire Road, Daytona Beach.
The event will include information and discussions on asthma, football and basketball tournaments, bounce houses, activities for children, refreshments and more.
There also will be performances by the Mainland High School cheerleaders.
"We just want people to come out and enjoy this event as well as to raise awareness," said Kenya Wallace.
Fatal asthma attack
Wallace, a mother of four and kindergarten teacher, was inspired to create this event in memory of her late son Jayzeon Wallace, also known as Jazz.
He died from an unexpected asthma attack in January 2020 at the age of 18. He was set to graduate from Mainland High in May 2020.
"My baby passed away from asthma. I didn't know that people passed away from asthma. Not a person that young. Not a person that had no complications, symptoms or attacks," Wallace said.
"He didn't have an inhaler. The last time I even gave him a breathing treatment was before he started walking,'' she stated.
The loss was hard for Wallace and her family.
"We are still devastated. He was my youngest son. My oldest son, his oldest brother, Rick Rumph, was affected the most. They were really close. He was the last one to speak to him alive," commented Wallace.
She further stated, "His siblings are really hurting. His brother Jeffown and sister Keyara found him in the restroom unresponsive. Keyara is younger than Jazz. She was depressed for a while. They went to school together. He played football and she was a cheerleader."
'Take it seriously'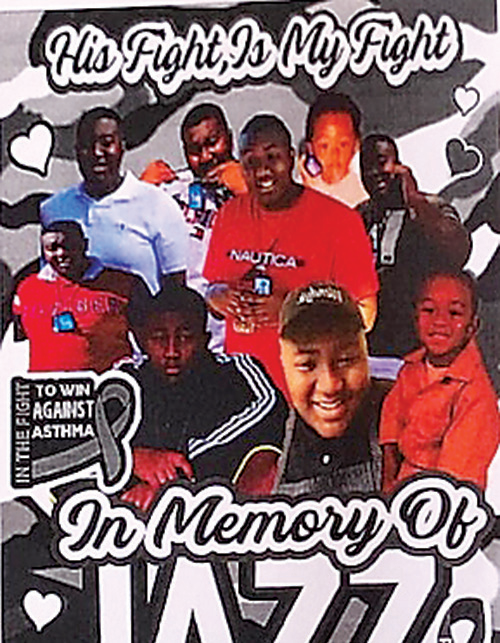 Wallace wants people to "take it seriously,'' adding that "one asthma attack can be fatal."
The goal is for the walk and rally to grow and progress over the years. It started in 2020. This will be the third year of the event.
"It has grown some. A lot of people have reached out to me about it. They tell me about themselves, their family and friends having asthma. It has really gotten people to think about asthma," Wallace shared.
"The first year was really big. Last year, wasn't as big as I thought it would be. I am hoping this year is better. It's going to be more of an open event,'' she noted.
Wallace related that the event likely has been impacted by the COVID-19 pandemic.
"COVID has likely slowed its growth. A lot of people still don't like being out because the pandemic is still around. We must continue to take precautions," she added.