The 11th annual F.R.E.S.H. Book Festival brought plenty of authors, culture, literacy and entertainment to Daytona Beach from Jan. 6 through 8.
The three-day event included a community film festival at the Peabody Auditorium and a two-day book festival at the Midtown Cultural & Educational Center.
The book festival included reading to children, an author's meet-and-greet session, information on how to write a book, ghostwriting, workshops and displays.
The film festival showcased the Black superhero full-length film entitled "Returned" and the short film "American Triptych ."
Director Lamont Gant and writer Marlon McCaulsky of "Returned" was on hand as was the producer of "American Triptych," Shandra McDonald. They both participated in a question-and-answer session.
F.R.E.S.H., which stands for the genres of fiction, romance, exotica, spiritual and health, featured children's books, murder mysteries, history, relationships and memoirs.
"The weekend was what literacy as a legacy is all about. We had authors from around the world," said event founder Donna Gray-Banks. "I want to thank the city of Daytona Beach, our primary sponsor, for believing that literacy is a legacy."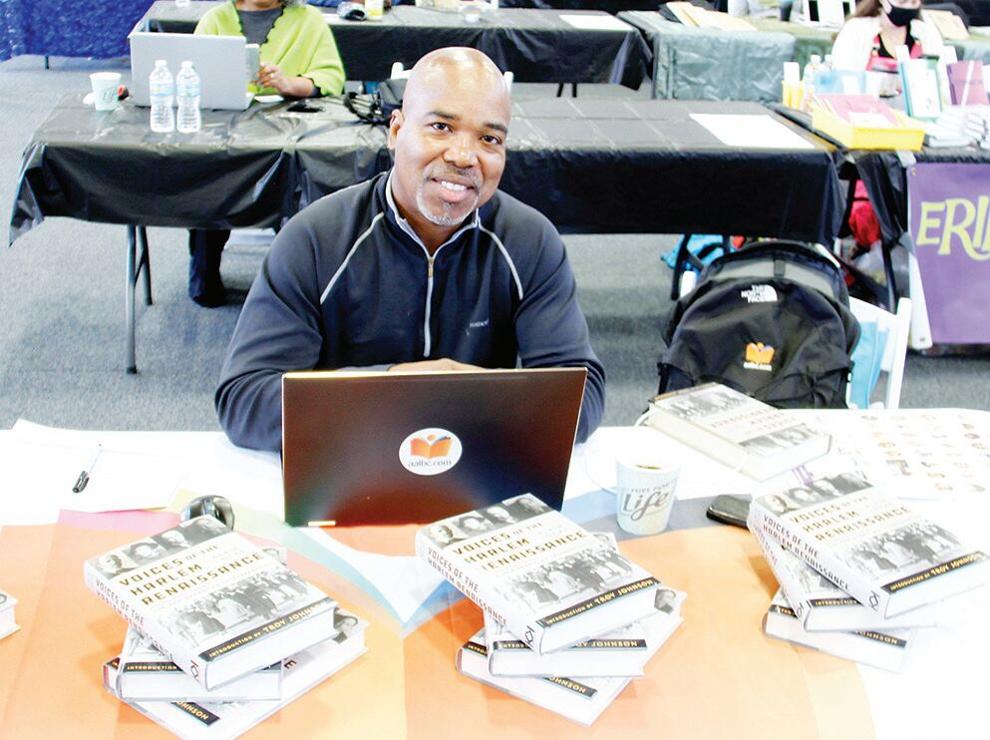 Promoting literacy
The event is a big deal for the authors who sell their books, fellowship and conduct workshops.
Janis F. Kearny, author of works such as "A Cotton Field of Dreams" and "Something to Write Home About: Memories from a Presidential Diarist," is a veteran of the book festival. Kearny has a book coming out soon on the late gospel legend Mahalia Jackson.
"I missed a few, but I am always excited to come back. I love Daytona. I love the F.R.E.S.H. Book Festival. I love Donna," Kearny said. "It's an amazing time. This event starts my year."
"It's so important that we as a community make sure that our children understand the power of reading and literacy," Kearny added. "Our community needs to understand that, too. We must take charge of our narrative. Writing books is an excellent way to do so."
First-time authors of the event like Melissa Lambert, who wrote "Open Your Mouth and Speak: 365 Daily Affirmations," were eager to participate.
"It's important that we have events like this, not just to promote authors but also to educate the public and especially our youth," Lambert said.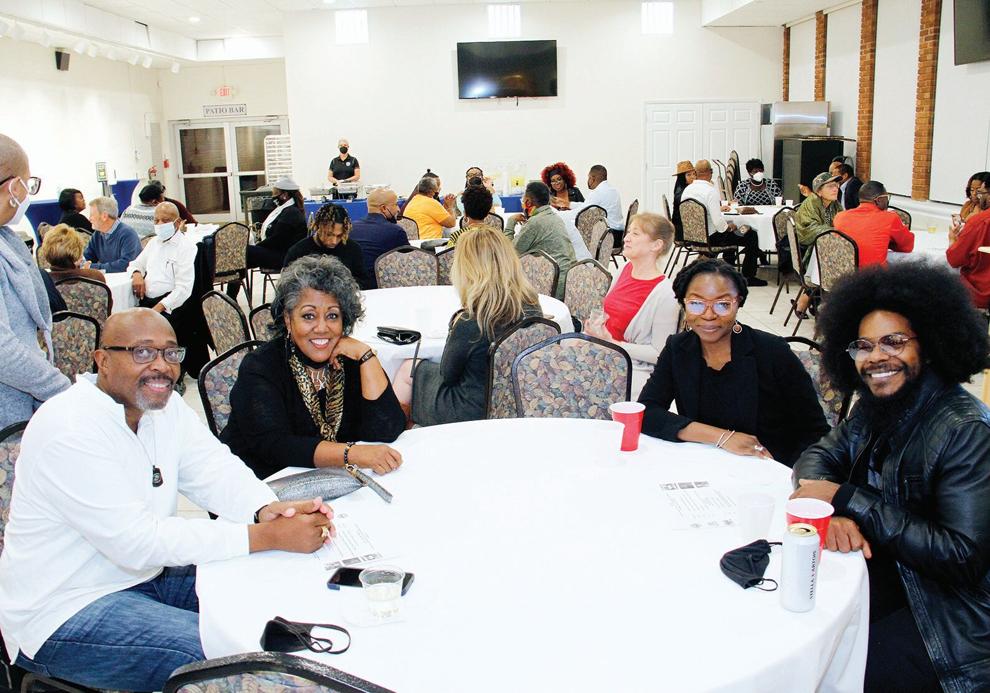 Local celebrity authors
Local authors who were on hand to sell their books and host workshops included retired Judge Hubert Grimes, Bishop Derrick L. Triplett and Felicia Benzo.
"This is a great event. Through the vision of Donna, it has a great track record. This event stands out as a giant promot- ing literacy and authorship," expressed Grimes.
"If we as a people are going to compete on a global scale, we must push reading and writing to our children. This event motivates me to do a third book and encourage others to write."
Grimes is the author of "How to Keep Your Child from Going to Jail" and "Perspectives: No One Can Take What You Have Between Your Ears."
Those who attended the event weighed in on the significance of the festival.
"I was here in 2019 when I released my first poetry book; I am working on a novel. I am glad that this festival is still here," said Natee Doe.
"We need this for our community. Daytona has a rich history, and this should be considered historic," Doe said. "It is also something that our kids should see. They need to know that they can do more than be a rapper, athlete or entertainer."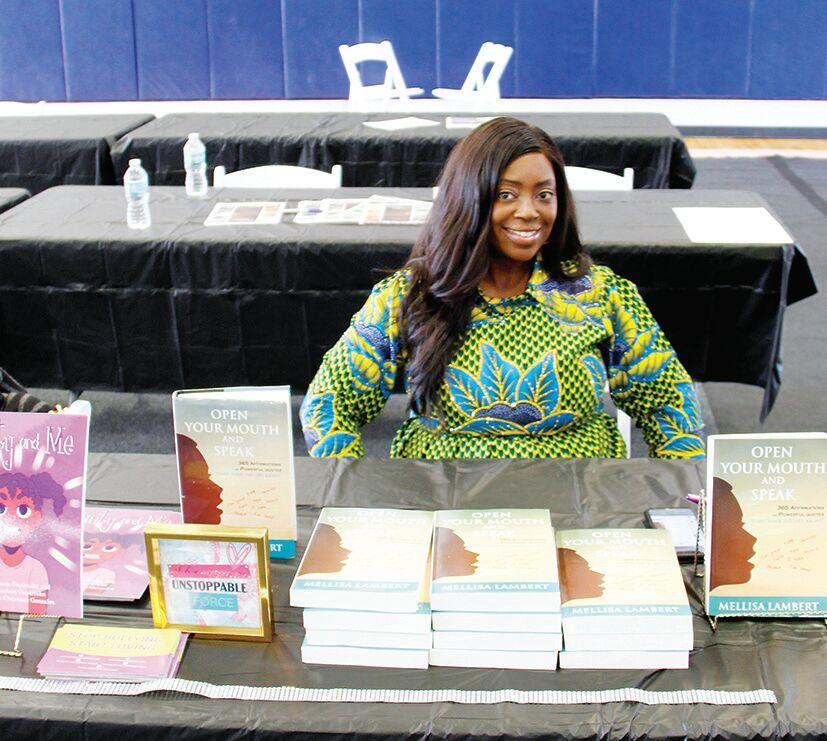 Local leaders also weighed in on the festival and what it brings to the community.
"It's important to have such events in our community not just to educate ourselves but to educate our children. It's important to bring literacy to our community," emphasized Daytona Beach Commissioner Paula Reed.
"Not being able to read or write, where are you? It takes that in order for us to succeed," Reed explained. "We need more citizens to come out, meet the authors and learn. The more you know the more you grow."
The ongoing coronavirus pandemic has made the event move toward technology.
In addition to the 35 authors on hand physically, a big screen projector was used to live stream interviews with authors from around the world, including Ghana, Nigeria, the United Kingdom and Indonesia.
The festival was sponsored by the city of Daytona Beach; State Farm; Peabody Auditorium; Best Western; Monts Law, P.A.; Hunt House Vacation Homes; Angie Bee Productions; The Links, Inc.; The Daytona Hotel; Klassy Kouture Fashions; Dante Productions; Park Side Realty Group, and others.