Juneteenth events happening in Daytona and DeLand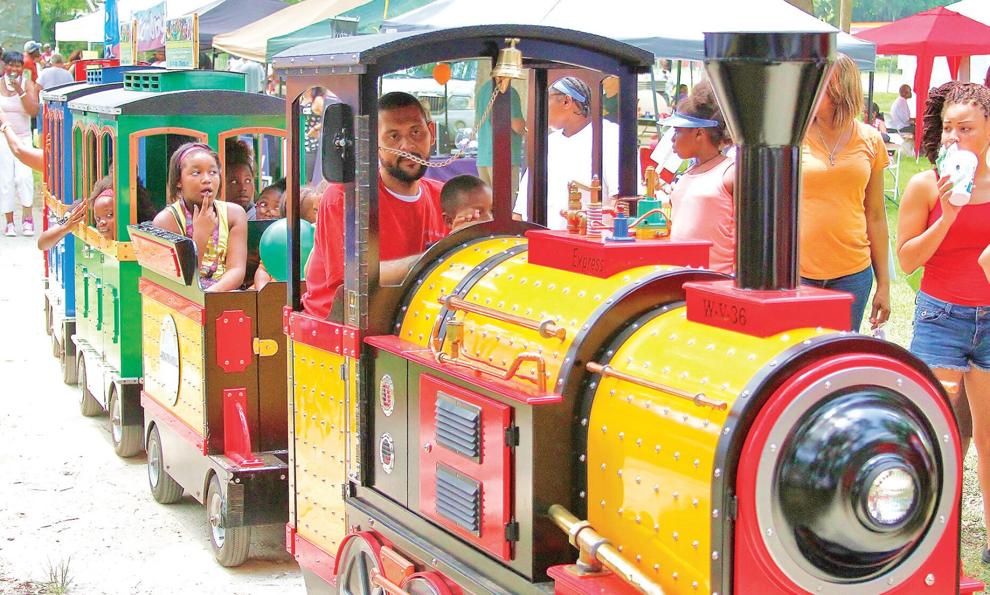 There are upcoming events on tap locally this month to celebrate Juneteenth.
Juneteenth is a holiday recognizing the end of slavery in the United States. It is officially on June 19.
Juneteenth commemorates June 19, 1865, when slaves in Galveston, Texas found out they were free two years after the end of the Civil War. They were the last slaves to learn of their freedom.
Juneteenth has grown from a celebration of picnics, barbecues and festivals in Texas to a nationwide celebrated holiday.
In Daytona Beach, there will be a short celebration remembering Juneteenth past and present on Wednesday, June 16, at 10 a.m. at the entrance of City Hall, 301 South Ridgewood Ave.
A proclamation will be read by Mayor Derrick Henry. Masks will be required.
No banquet, festival in Daytona
The event is being put on by the Juneteenth Festival Group, Inc.
"We are honoring, remembering and reflecting on the past. It is those people who are deserving. It's about honoring the slaves. Some worked for two more years after slavery and didn't know they were free," said Linda McGee, committee chair of the Juneteenth Festival Group, Inc.
Historically in Daytona, there has been a banquet honoring local hometown heroes and a festival for the community However, last year it wasn't held due to the coronavirus pandemic.
"We had to hold things off. We just can't put anybody at risk. We couldn't bring thousands of people, including elderly and children, out," stressed McGee.
"We must continue to practice cautionary measures. We still can't put people at risk, especially the youth and elderly."
Festival and artisan event in DeLand
A Juneteenth celebration also will take place on the west side of Volusia County.
It's being put on by Cameron Enterprises, Kinks Coils & Waves, Sisters Build Network for Girls and Man Up Mentoring.
"We did a celebration last year, which was after George Floyd's murder. It was on a small scale. We had a community walk in Spring Hill and highlighted the businesses there,'' said Dr. Primrose Cameron.
"We also did things on Main Street. We are continuing it to come together and work together.''
Cameron owns and runs Cameron Enterprises and Sisters Build Network for Girls, which is a mentoring program.
The event, titled Juneteenth: Unity in the Community Celebration, is a two-day affair.
On June 19, a festival is slated in Earl Brown Park at 750 S. Alabama Ave. in DeLand from 10 a.m. to 5 p.m. with vendors, food and entertainment.
On June 20, there will be an event in Artisan Alley at 110 Artisan Alley in downtown DeLand with food, mingling and vendors.
"In light of the conditions in the country, it is important that we promote unity in our community," expressed Cameron.
"We are stronger together than we are apart. If we don't showcase that to the next generation, then we will go backwards." 
'Can't forget the past'
In DeLand, Juneteenth sponsors are the city of DeLand and Vystar Credit Union.
Juneteenth event organizers says it's more important than ever to celebrate it.
"It's extremely important that we celebrate this history. It's a part of all of us. It's our history. It's beyond the suffering of slavery. We can't forget the past," emphasized McGee.
Cameron echoed, "We just had Emancipation Day on May 12. That along with Juneteenth is extremely important to know our history and where we came from so that we don't have to relive that history."
Having events on both sides of the county allows more people to celebrate Juneteenth.
"The more the merrier. I think it gives folks in that community a chance to come together because they are doing the legwork in that community. We've invited people from all over the county to come," said Cameron.
McGee added, "Juneteenth should be celebrated all across this country. What it stands for is significant. It should be made a national holiday I am willing to go to Washington D.C. to make that happen. It's long overdue."