The F.R.E.S.H. Book Festival Workshop 2016, sponsored by the City of Daytona Beach, takes place April 28 at the Midtown Cultural and Educational Center, 925 George Engram Blvd. The workshop starts at 6 p.m.
The theme is "Legendary Ladies of Literature'' and will feature authors Kathleen Cormack and Ann Jeffries. It also will feature Angie Bee Productions.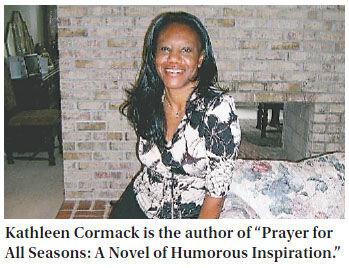 Cormack: Social justice advocate
Cormack, a Chicago native, began writing lively stories at the age of 10. Her fifth- grade teacher read her story to the class, and commented that it was the best one.
"Writing allows me to get away from it all, while allowing my brain to conjure up creative storylines.
Reading also allows me a similar feeling. I am relaxed when indulging in a really good book,'' said the author of "Prayer for All Seasons: A Novel of Humorous Inspiration.''
She holds a master's degree in higher education administration and a bachelor's in liberal arts. She is an advocate for social justice, a huge proponent of education with a great interest in African-American history.
A fitness enthusiast, she is a body builder and has competed twice in figure competitions. Her goal, with the help pf her trainer, is to take the stage in the body building category, hopefully in 2017.
She and her husband, John, enjoy traveling and have visited Hawaii, Canada, Paris, Rome and various places through-out the U.S. She also has visited Israel, Jerusalem, and the Caribbean. They reside in Florida.
She and her husband, John, reside in Florida.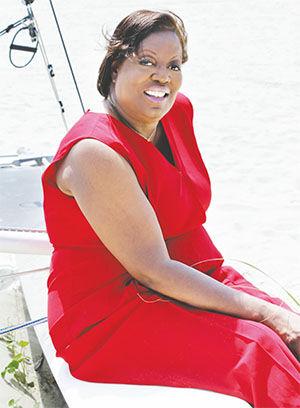 Jeffries: College speaker, entrepreneur
Jeffries is a native of Washington, D.C. She is an only child who enjoyed the benefits of a private school education at Allen in Asheville, North Carolina, and a public education at the University of Maryland. She began writing fiction for her own amusement.
She is the recipient of many awards for leadership and public service. A speaker at colleges and universities and conferences and conventions, she has extensively traveled the North American continent, Asia and Europe.
Among other things, she is an entrepreneur, an avid viewer of public television and a voracious reader of fiction. Her pride and joy are her family, particularly her four grands. She lives in Maryland and South Carolina.
Free event
The workshop is free and open to the public. Light refreshments will be provided.
Reservations are not required but are strongly suggested.
RSVP to Freshbookfestivals@gmail.com or call 386-627-4353 and leave a message about how many will be in your party.