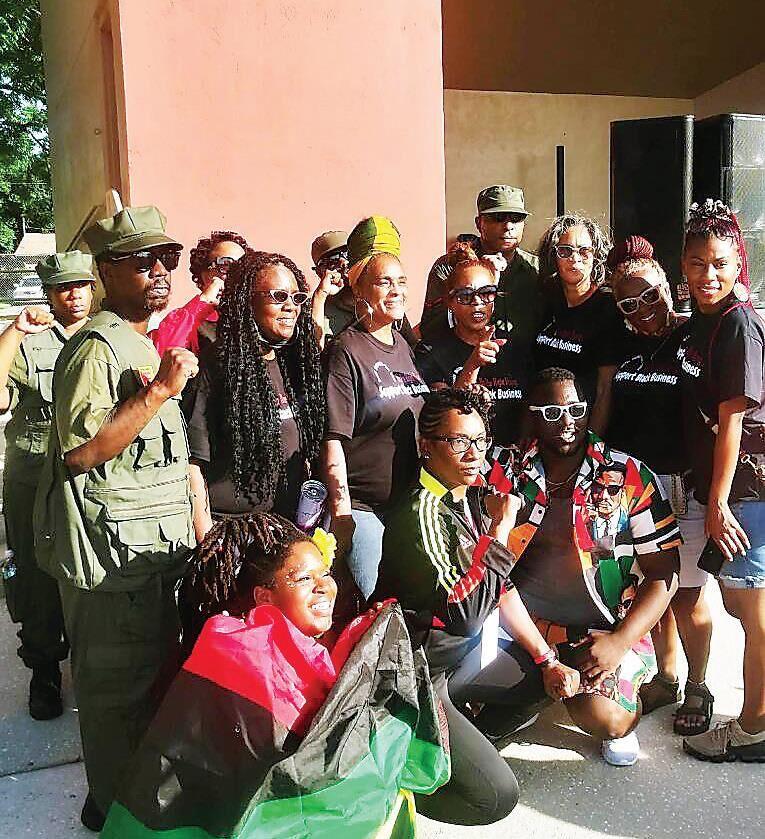 The third Annual Malcolm X Day Celebration brought plenty of food, entertainment, cultural arts information about the renowned Muslim minister and human rights activist.
The event was held on May 17 at Daisy Stocking Park and was hosted by Community Healing Project (CHP), a non-profit organization run by activist Dyrell Johnson, better known as Rell Black.
Muhammad speaks
Before the event, there was controversy between Community Healing Project and the Volusia Young Democrats about Minister Mikhail Muhammad, the Supreme Leader of Nubians United for Self-Defense, as guest speaker.
The Black Muslim group is called racial extremist by some but receives praise from others for speaking out against racial injustice.
Muhammad was unapologetically Black and defied critics.
"I love Black people. That doesn't mean that I hate anyone. It is not in the nature of Black people to hate," Muhammad told the Daytona Times.
Muhammad also touched on the legacy of Malcolm X.
"Malcolm X is one of our greatest heroes. He would look around today and be dissatisfied and displeased with the Democratic party. Malcolm was called a racist, but he was one of our greatest freedom fighters," Muhammad said.
Malcolm X was born Malcolm Little on May 19, 1925 in Omaha, Nebraska.
He became a prominent Muslim minister and spokesperson within the Nation of Islam. He articulated Black nationalism and pride.
In 1964, the activist split from the Nation of Islam and started Muslim Mosque Inc. He was killed in New York on Feb. 21, 1965.
Positive feedback
Johnson said he was pleased with the event.
"We had a great turnout. This event is good for the community. It's positive. It shows that we can come together as a community and support one another," Johnson said.
"This event shows the importance of civil rights and the struggle of our people in this country. We need to know where we come from in order to have a better future."
Those who attended said they were glad to celebrate the legacy of Malcolm X.
"This is a great event. There should be more Malcolm X Day celebrations across the country. It is a fun community event. They even gave away free books," said Arlena Davis.
Ronda Bostick noted, "This is an excellent event recognizing Malcolm X's birthday and legacy. It is a cultural celebration. I like the events that Rell Black and Community Healing Project have done to promote love, unity and culture just as Malcom X did."
Supporting Black businesses
Malcolm X Day was also a way for vendors to make a buck and share information or both.
Kenya Griffin co-owns Sherries Suga Scrub with her daughter, Keysha Pope. Their business sells homemade skin care products.
Griffin told the Times, "We are here to educate our family and friends on skin care. The skin is the largest organ of the body. We must exfoliate and moisturize it."
"These events are an opportunity for us to support each other. Black businesses need to support each other. Malcolm X emphasized taking care of your own economically and supporting Black businesses."
On Black women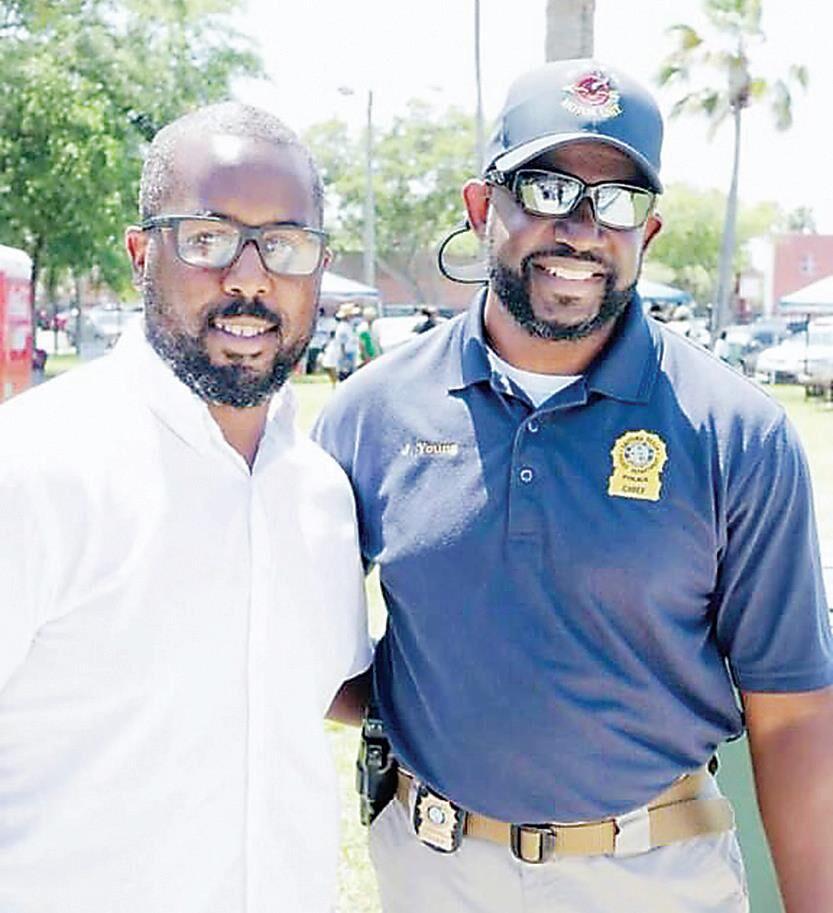 Muhammad also talked about honoring Black women and political independence.
"We need our own political parties. The Democratic party is never going to be for the best interest of Black people," expressed Muhammad.
"I love the Black woman, but I will criticize them when their actions and behavior are out of place. We must protect and honor the Black woman."
Tampa's Black Business Bus Tour founder Candy Lowe also spoke at the event.
"We are excited to be here supporting the Black-owned businesses in Daytona Beach. We must support and promote Black businesses. We need to talk about them and put them on social media,'' she said.
At the event, vendors sold purses, jewelry, sunglasses, T-shirts, food and more.
Books, face masks, sanitizers and baby diapers were given away. Count
Countz sous chefs provided free barbecue and the Midtown Community Development Corporation gave away laundry items.
The following businesses and community members were honored at Malcolm X Day: Jakara Lewis (author/beautician); Travis Roland (Mainland High football coach); Destiny Preston (event planner); Androse Bell (general manager at Hard Rock Café); Sauté Kingz by Chef Count, LLC; Tonya Rone (T&R Helping Hands) and Curtis Vreen (Vreen's Catering).