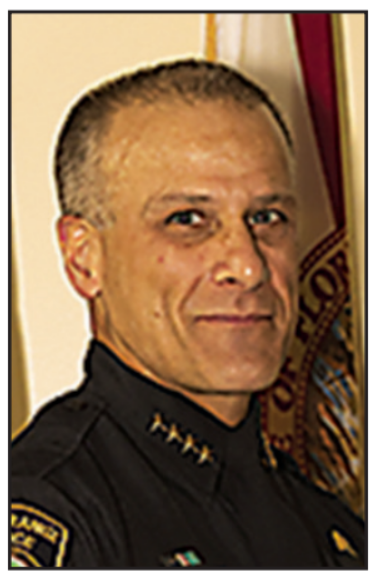 Port Orange Police Chief Thomas Grimaldi is retiring. His retirement is effective June 11, 2021.
"I am very thankful for the opportunities that I have been given to serve the citizens of Port Orange, Volusia County and the surrounding areas," he said.
Grimaldi was hired by the city in 2015 after Gerald Monahan Jr. retired after 16 years. Prior to arriving in Port Orange, Grimaldi was a 26-year veteran of the Bristol, Connecticut Police Department, where he also served as the department's police chief for three years. 
"Chief Grimaldi brought professionalism to his department in giving 5 ½ great years of service with integrity to our community,"  said Mayor Don Burnette. "He will truly be missed by us all, and I wish him well with the next chapter of his life."
Grimaldi is a graduate of the FBI National Academy and has completed executive level training courses with the Southern Police Institute. His professional memberships include the International Chiefs of Police Association, the National Association of Chiefs of Police, the FBI Law Enforcement Executive Development Association, Police Executive Research Foundation (PERF), the Florida Police Chiefs Association, and the Volusia County Chiefs Association.
Grimaldi also served as the president of the Volusia County Chiefs Association in 2020.
Information about the interim police chief will be announced later.