Dr. Hiram Powell has been named the interim president of Bethune-Cookman University (B-CU).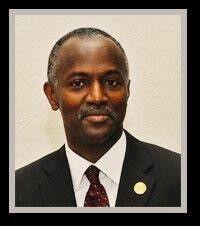 Powell, who graduated in 1976 from Bethune-Cookman with a bachelor's degree in Music Education, is the university's dean of Performing Arts and Communications. He has worked at the university since 1977.
"The board was united in choosing Dr. Powell to lead B-CU at this time because of his institutional history and knowledge of the institution as well his leadership experience," said B-CU's Board of Trustees Chair Belvin Perry, Jr.
Powell stated, "I embrace this chance to lead B-CU forward and help our students succeed from every opportunity that this institution has to offer. I am living proof of what Dr. Mary McLeod intended when she established her college; it is my great honor to lead B-CU."
Powell will begin his term on June 1.