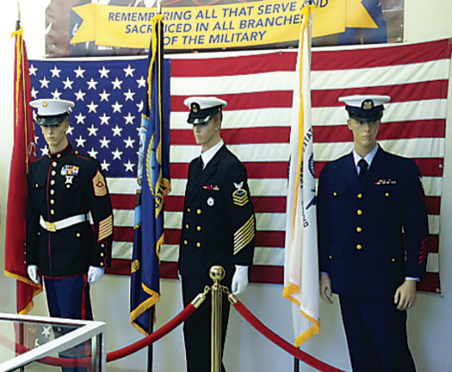 The public is invited to a ribbon-cutting celebration of the Veterans Museum and Education Center, which will open at 9 a.m. Saturday, June 4, in the city's S. Cornelia Young Memorial Library at 302 Vermont Ave., Daytona Beach.
Last year, Daytona city commissioners unanimously agreed to lease the 3,867 square-foot building to the organization to display their extensive military artifacts, collections, memorabilia and educational materials, which tell the story and honor the U.S. Armed Forces.
Donated in memory of his late wife, the historic S. Cornelia Young Memorial Library (also known as the Cornelia Young Memorial Library) was constructed in 1916 with a later expansion funded in 1930 by Civil War veteran, Captain Charles A. Young.
This landmark library was presented to the town of Daytona Beach via deed Feb. 6, 1917, and later became the possession of the City of Daytona Beach, upon its incorporation in 1926. 
The Veteran's Museum and Education Center has had many homes since its founding in March 2013, including a location at 166 Beach Street in downtown Daytona Beach, before relocating to Holly Hill. Following the ribbon-cutting celebration, the museum will be open to the public Tuesday to Saturday with free admission.
Parking is available across the street from the Center, which is on the corner of Peninsula Drive and Vermont Avenue.
For more information, call 386- 256-7909 or visit www.VMAEC.org.