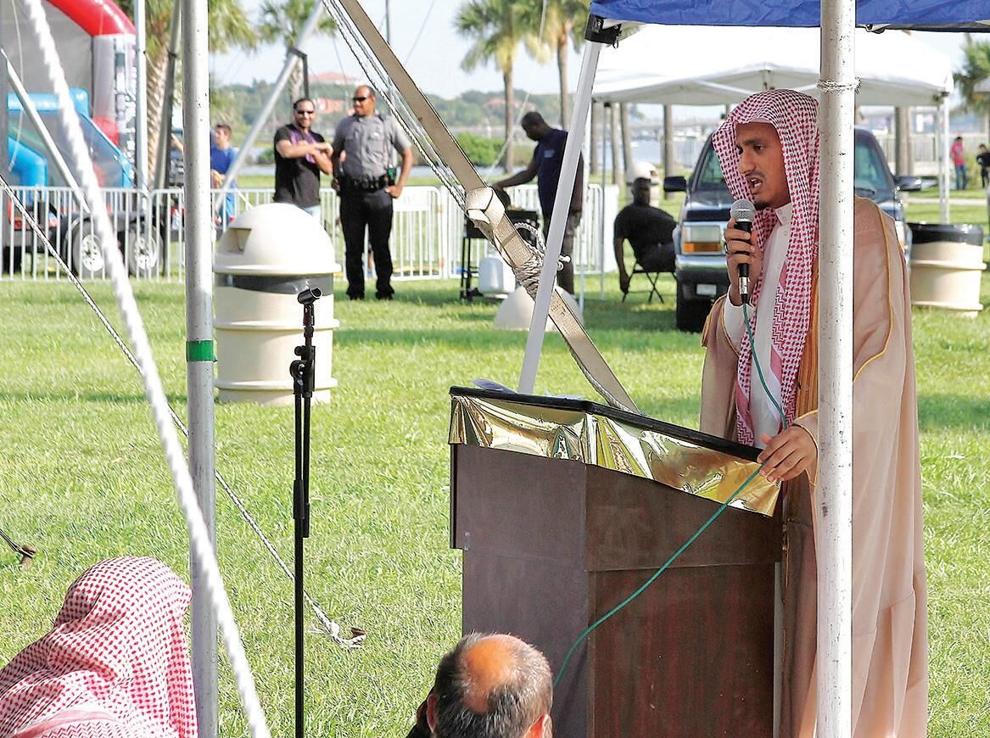 On Tuesday, the Centers for Disease Control and Prevention (CDC) eased mask guidelines for those vaccinated with the coronavirus vaccine.
Those vaccinated are now no longer required to wear masks when doing the following:
Walking, running, hiking or biking outdoors alone or with members of their household.
Attending small outdoor gatherings with fully vaccinated family and friends.
Attending small outdoor gatherings with a mixture of fully vaccinated and unvaccinated people.
Dining at outdoor restaurants with friends from multiple households.
Vaccinated individuals now only must wear masks while attending large gatherings such as concerts, sporting events and parades. The CDC still requires those
who are not vaccinated to wear masks out in public.
On Tuesday, Florida Gov. Ron DeSantis extended the state of emergency for the coronavirus pandemic for another 60 days. The state of emergency, which was set to expire on Tuesday, was originally declared on March 9.
What the order means
The expansion of the state of emergency expands the governor's powers to deal with the coronavirus pandemic, including deployment of the National Guard if deemed necessary.
The executive order states, "The impact of COVID-19 poses a continuing threat to the health, safety and welfare of the state of Florida and its residents."
As more people get vaccinated, there is a shift in how the vaccine is being administered.
The Florida Department of Health in Volusia County has teamed up with the Volusia County Government to administer the vaccine at sites across the county.
Where to get vaccine
Vaccinations will end at the Volusia County Fairgrounds at 3150 E. New York, Ave., DeLand, on April 30.
Over a three-month period, the site administered 74,000 doses of the vaccine.
"Vaccine supply is now meeting demand and vaccines are available at many sites across the county," said Ethan Johnson, public health communications manager at the Volusia health department. The department will still provide vaccinations for those who want them.
The health department is providing the Moderna, which requires a second dose within 28 days. 
Vaccinations are available at the following health department locations:
421 S. Keech St., Daytona Beach: Mondays and Wednesdays, 8 a.m. to 11:30 a.m. and 1 p.m. to 4:30 p.m.
1845 Holsonback Drive, Daytona Beach: Tuesdays 8 a.m. to 11:30 a.m. and 1 p.m. to 4 p.m.; Thursdays 8 a.m. to 11:30 a.m. and 1 p.m. to 6 p.m.
717 W. Canal St., New Smyrna Beach: Mondays and Fridays from 8:30 a.m. to 11:30 a.m. and 1 p.m. to 4:30 p.m.
775 Harley Strickland Blvd., Orange City: Tuesdays and Thursdays, 8 a.m. to 12:30 p.m. and 1 p.m. to 4:30 p.m.
For more information and to schedule an appointment, call 386-274-0500, then press #.
Vaccines also will be administered on Saturday, May 22 from 9 a.m. to 1 p.m. Walk-ups will be taken, and no appointments required. Call 386-274- 0500, then press #.
Community-focused approach
Meanwhile, pop up-sites for vaccinations will continue. "Due to vaccine availability and accessibility, it was determined that it's the appropriate time to transition efforts from a mass vaccine site approach to a more community-focused approach," noted Johnson.
On April 30, the health department will administer the vaccine at the Islamic Center of Daytona Beach, 847 South Keech St.., from 2:30 to 5:30 p.m.
It's available for those 18 years and older. No appointment is needed.
This event is co-sponsored by the Islamic Center of Daytona Beach, Embry-Riddle Aeronautical University and the Muslim Women Association.
On Wednesday, members of the Islamic Center of Daytona Beach and Dr. Claudia McFadden, a professor of liberal arts at Bethune-Cookman University, mobilized young men to go door-to-door with flyers to inform the surrounding community about the upcoming event.
"The Muslim community is looking forward to serving our neighboring community. We are located in the heart of Daytona's community where there are many residents living in low-income housing. These are our neighbors, and their welfare is our concern," said Linda McGhee, director of the Muslim Women Association.
Purpose of pop-ups
Pop-up sites like these are part of local government and health care agency initiatives to deliver the vaccine to underserved and minority populations, including the Black community and Midtown community.
"It's critical that we have these events. The best thing is having the pop ups where people are, instead of having them go to other locations," commented Volusia County Councilwoman Barbara Girtman. She represents County Council District 2 and has pushed for education, testing and vaccination in Black and Brown communities.
"Having these where people work, live and play is the best way to bring interest to younger people and those who are hesitant or skeptical,'' she said.
Johnson echoed, "This is one of many special missions DOH-Volusia and our partners have engaged in to help increase vaccine access in communities that have historically encountered barriers to health services."
Not there yet
Local authorities admit that vaccination numbers aren't where they should be, especially in the Black community.
"We need more people vaccinated. We need about 50% vaccinated to anticipate the herd immunity. I think we're at about 30%," stressed Girtman.
"I think we've done better with the seniors, but the bigger challenge is getting the younger people vaccinated, the 18 to 40-year-old demographic."
Numbers show that the Black population isn't getting vaccinated in high numbers.
According to health department reports as of Daytona Times' Wednesday deadline, in Volusia County 209,686 people had been vaccinated with 145,400 people receiving the full dosage.
However, 10,260 who have been fully vaccinated are African American or Black, with 6,411 having received the full dosage.
"Vaccine rates are improving, but there is still work to do. Vaccination numbers continue to improve; 76% of our 65 and older population is vaccinated," Johnson said.
Cases and deaths
In addition, reports show that in Volusia County there have been 41,746 confirmed cases with 787 deaths.
In Florida, there have been over 2.2 million confirmed cases with 35,030 deaths. Also, over 8.7 million Floridians have been vaccinated and more than 5.9 million received the full doses.
Florida's Black population has 594,725 vaccinated with 392,082 receiving the full dosage.
Vaccines are also available through primary care physicians and pharmacies such as CVS, Walgreens, Wal-Mart, Winn Dixie and Publix.
The Daytona Beach Veterans Affairs Outpatient Clinic also provides vaccines to veterans enrolled in their care services via appointment.
COVID-19 vaccination information can be found on the county's website at www.volusia.org and the FDOH-Volusia website at www.volusia.floridahealth.gov.