Central Florida residents are helping the country's earthquake victims through a relief effort they created.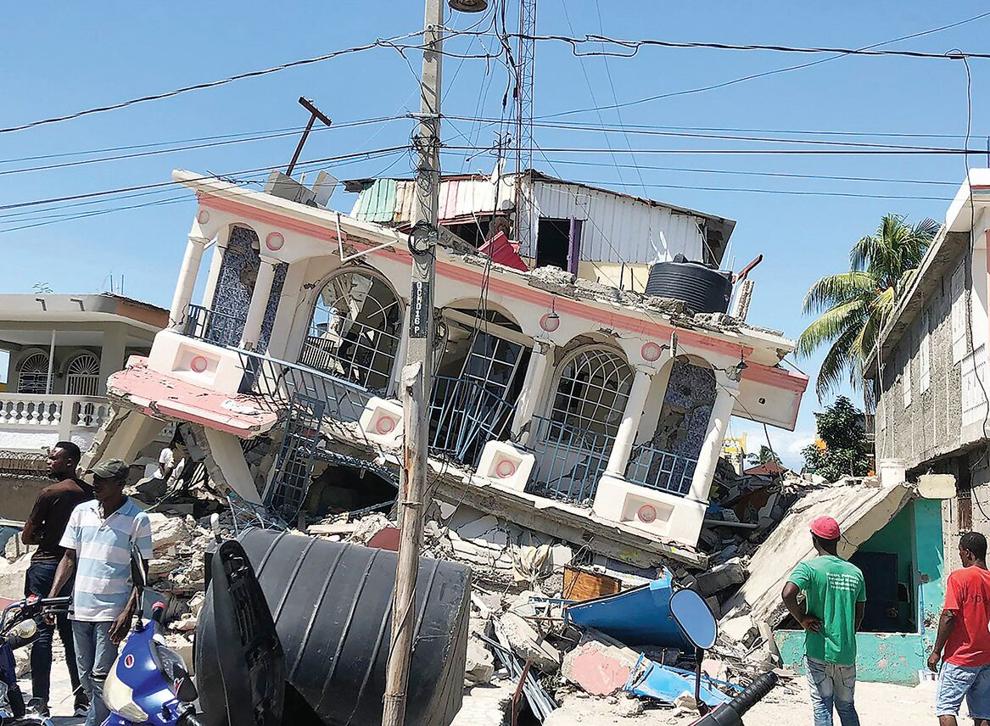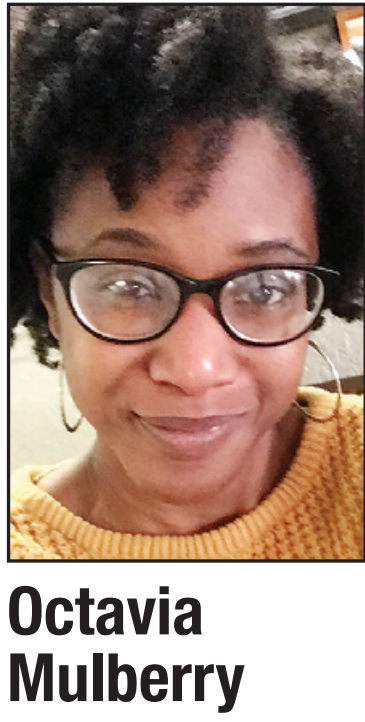 Last month, Haiti was devasted with a 7.2 magnitude earthquake near the port city of Les Cayes and nearby Jeremie.
Haiti is the poorest country in the western hemisphere and one of the poorest on earth. Many of its people struggle with life's basic necessities. Those affected by the quake are suffering even more.
Two Central Florida residents are doing something to help.
Stephan Elmera of Winter Haven and Octavia Mulberry of Daytona Beach have created "A Helping Hand for Haiti," a relief effort to help those affected by the earthquake.
Elmera, who was adopted by a couple in Haiti when he was a baby, lived in Haiti from 2002 to 2010. He still has family members there, including his father who runs the nonprofit Hope for Haitian Children.
Elmera's stepmother, Lonaze Elmera, also has relatives in Haiti, some who died from the earthquake.
"The first thing that I thought of was that we had to do something. So I called Octavia and told her what I wanted to do," Elmera, a warehouse worker, told the Daytona Times. "I was in [an earthquake] before. I lived it and I know how the people are living now. There is no food, shelter, water or electricity. You lose everything. We are trying to get anything we can to help out ."
'A heart for helping'
Mulberry, a graduate of Bethune-Cookman University, said she got involved because she has "a heart for helping.''
The academic advisor at Daytona State College says she has no ties to Haiti other than through Elmera; the two plan to start an organization to help those in need during disasters  and in poor countries.
"We just want people  to know that we are sincere  and really want to help. We know we have to gain people's trust,'' she told the Times.
"When he came to me with the idea, I understood and I felt it," Mulberry said. "I just said OK; I'll help."
The duo are taking donations, including clothes, shoes, tents, infant care essentials, non-perishable food items, hygiene products, linens, blankets, pillows, financial donations and more.
"Anything you can give will help. People are really struggling and don't have the basic essentials," stressed Elmera. "I'm not looking for funds in particular, but they help. A lot are giving food, but I am taking anything that I can get – clothing, bedding and hygiene items are big."
The items will be shipped to Haiti in a 20-foot trailer. Elmera will go there to distribute them onsite.
Elmera visited Haiti last week.
"I travel to Haiti frequently. I can make sure these people are getting what they need. Plus, I am familiar with the transport system," he said.
Thus far, they have been receiving donations from across Central Florida, including Winter Haven, Maitland, Poinciana and Daytona.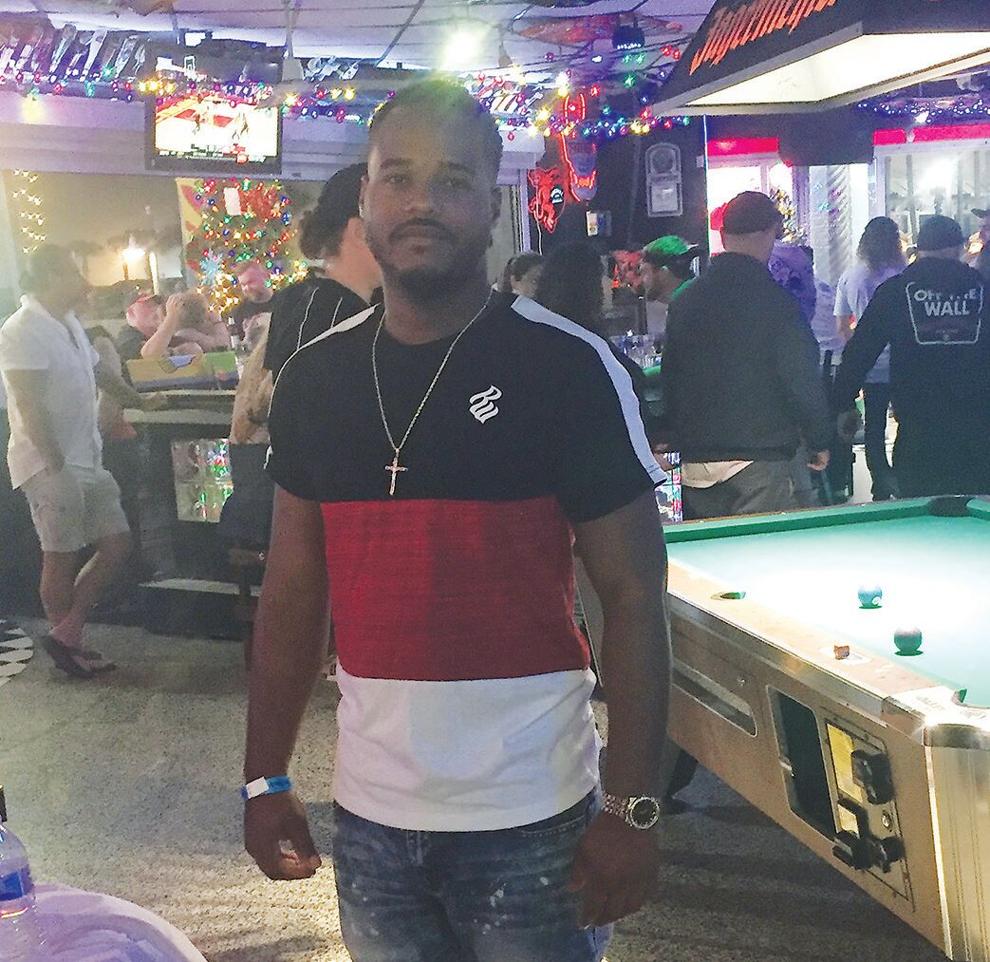 Double disasters
To complicate matters, people in Haiti also had to deal with Hurricane Ida, which passed through the island a little over a week after the earthquake.
"There are many families sleeping in tents, even going back to 2010. They don't even know if they will wake up and have food,'' Elmera said. "Plus, the storm made matters worse. We have people in need."
The earthquake brought back memories from Elmera's childhood. He survived the 7.0 magnitude earthquake while living in Haiti's capital Port Au Prince in January 2010.
"It was horrible. I can remember everything. I was outside playing but something felt wrong that day," Elmera recalled. "I thought bad weather, or something would come, then I just felt everything shaking. I didn't think much of it because I was in a smaller one years earlier.
"I lived on a hill with a lot of rocks and stones nearby. They broke and fell and rolled down the road. I walked down the road and then I saw all the damage. I ended up sleeping on concrete for days. There were also aftershocks."
A Helping Hand to Haiti's relief effort faces several challenges.
"The biggest thing is probably shipping costs. It's also a risky operation in regard to security, but I am willing to do it," Elmera said. 
"I am also moving supplies from one side of the island to the other where I'll go through remote areas. I will try to get with an official so that I don't have to pay too much in additional fees."
Once again, they're just trying to give a helping hand to those in need in Haiti.
"Whatever you can give to help will work," Mulberry said. "This is not a onetime thing; we plan on doing more."
For more information or to to donate items or funds, contact Octavia Mulberry at 863-259-4421. Items can be dropped off or picked up.