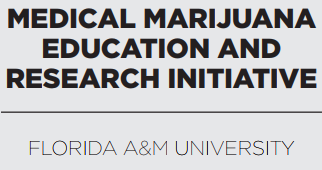 Editor's note: This commentary is provided by the Medical Marijuana Education and Research Initiative (MMERI) of Florida A&M University.
Eugene Monroe entered the NFL in 2009 as a first round draft pick for the start of his pro career. After only seven seasons, he retired from the Baltimore Ravens at age 29 with his body aching from injuries, including head trauma.
But before announcing his retirement in 2016, Monroe openly challenged the NFL to remove cannabis from its list of banned substances and advocated for the use of cannabinoids to treat chronic pain and sports-related injuries.
"I'm calling for the NFL to remove marijuana from the banned substances list; fund medical marijuana research, especially as it relates to CTE [chronic traumatic encephalopathy]; and stop overprescribing addictive and harmful opioids," he stated.
Now 34, Monroe is still very much a presence in the advocacy of using CBD and cannabis to help athletes recover from injuries and manage pain. He also heads Heart Community Capital, an investment group that helps the "traditionally disadvantaged" get started in the cannabis industry.
Well-qualified ally
As a former professional athlete who still maintains a rigorous exercise regimen, Monroe speaks from personal experience when he says cannabis doesn't increase athletic performance.
Monroe has a well-qualified ally in Jeff Konin, Ph.D., a leader in sports medicine who advises athletic organizations on how to embrace cannabis and CBD as natural therapeutic supplements similar to vitamins.
"Cannabis, it comes out of a plant, and it's called a phytocannabinoid. Inside the body, you have what's called endocannabinoids. So, similar functions already exist in your body. The purpose of supplementing them with the phytocannabinoid is that you have a deficiency in your body. So, you're not enhancing anything, you're actually bringing it back to where it should be and you're removing the deficiency," Konin explained.
Dr. Konin has the bona fides to back up his pro-cannabis views as they relate to sports medicine. He is the clinical professor and the director of the Doctor of Athletic Training Degree at Florida International University in Miami. He leads a team of FIU faculty, staff and students on cannabis research and educational initiatives.
He's also the founder and president of PHD420, Inc, a nonprofit that focuses on cannabis research and education to healthcare providers around the world.  His clinical experience includes stints at the U.S. Olympic Training Centers in Lake Placid and Colorado Springs, and he served on the medical staff for the 1996 Olympic Games in Atlanta. He's also a Hall of Fame inductee in the National Athletic Trainers' Association.
So, when he calls for the end to drug testing athletes for marijuana, he offers this reasoning: "All of the bodies, the NCAA, all the professional bodies are out there on record stating that cannabis is not a performance enhancer. And that's the reason I ask the question, 'Then, why do we drug test for it?' That doesn't make any sense to me if it's not enhancing anything. Stop testing, and we'll take care of that in-house, and we'll deal with it as a medicine, and we'll work with people who need it or who may use it inappropriately."
Nutritional and recuperative effects
Both Konin and Monroe agree that the cannabis plant has nutritional and recuperative effects, a position Joline Rivera has parlayed into an entrepreneurial niche.
The founder of Kitchen Toke, a print and digital medium that reports on culinary cannabis for health and wellness, and Red Belly Honey, which is infused with CBD made by honeybees that eat hemp.
"When you eat the plant, you're basically supplementing your body," said Rivera. "I'll go even further. I think that pretty soon we'll see raw cannabis fan leaves in the grocery store. When you think about just the classic five-leaf cannabis, those are called fan leaves. And those fan leaves, those plants, just the leaf, you won't get high from it, but it's rich in antioxidants and antibiotics. In fact, it has cannabinoids in there that are stronger in antioxidants than vitamins C and D."
Monroe said he ate raw cannabis while recovering from shoulder surgery last year instead of taking pain medications.
Monroe, Dr. Konin, and Rivera offer interesting insights into the natural healing properties of cannabis and believe it's time for sports organizations to listen to these kinds of voices.
Visit https://bit.ly/cannabis andsports to watch MMERI's Conversations on Cannabis Virtual Forum featuring former NFL player Eugene Monroe, nationally recognized athletic trainer and cannabis consultant, Jeff Konin, Ph.D., and culinary cannabis expert Joline Rivera on YouTube.
For more information on medical marijuana and to sign up for the MMERI newsletter, go to http://mmeri.famu.edu.