B-CU has acknowledged that it is cutting ties with its National Alumni Association and is planning to create its own "Direct Support Organization.'' An attorney for B-CU sent a letter on Sept. 17 to the NAA, asking that "in its current form to be dissolved.'' The letter was in response to one sent by the NAA's attorney seeking mediation with the university and its Board of Trustees to resolve their differences.
The Daytona Times asked B-CU alumni and supporters: What are your thoughts on this action by B-CU?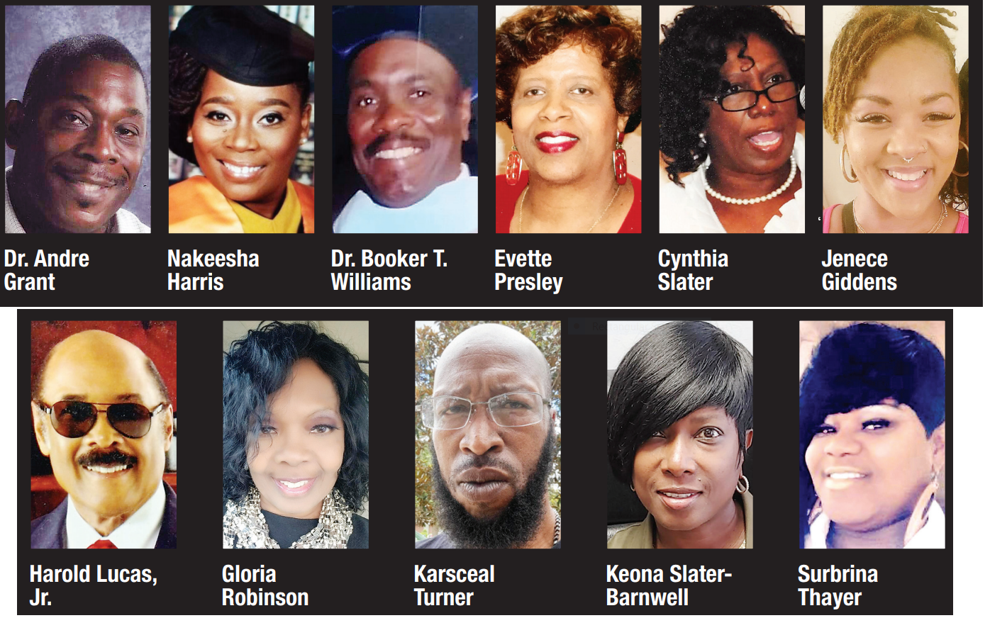 I think it is a disgrace that B-CU is not supporting the Alumni Association. The association is a critical part of the university's continued work in keeping graduates connected to the institution.
– Dr. Andre Grant
As a proud alumna of the great Bethune-Cookman University, I feel as though this is a disgrace and embarrassment to our founder and the community. The NAA has been around a very long time. If it had not been for them raising money, we would have been shut down a long time ago. They work hard and are the definition of Enter to Learn, Depart to Serve.
– Nakeesha Harris
As a graduate of Bethune-Cookman College, there are many concerns that must be addressed as to why the BOT [Board of Trustees] suddenly made the decision to dissolve the Bethune-Cookman University National Alumni Association. How can a board so suddenly make this decision without agreeing to meet with the NAA, knowing the impact that it would have on students, alumni, supporters, and specifically, the power of giving? The decision to dissolve the NAA by the BOT was thoughtless and begs the question of how a few board members could make a decision where the results shows that thousands of graduates/ alumni are in dissent of the decision. If it is because of disagreements between two entities, there should have been room for discussion. I need facts and legitimate reasons as to why this happened.
– Dr. Booker T. Williams
"I am not in favor of the trustees' decision. The NAA [members] have been staunch supporters. We have raised funds. We had a day of service where alumni came back to the classrooms and shared our careers and experiences with the students. We have also provided career opportunities for students. We always give back more than just money: We give advice, ideas and suggestions. It's dear to my heart as my family has generations that have attended and graduated from B-CU. My brother's entire family went to B-CU. My family members are also lifetime members of the NAA. Everything we do is to raise funds and support the school. We work hard to encourage students to pursue their education and beyond."
– Evette Presley
"I am very disturbed. I don't think this paradigm shift is the best for the BOT [Board of Trustees], NAA, university, students and Daytona Beach. We understand that the BOT must make decisions in the best interests of the university, but to make such a drastic decision is disturbing. Bethune-Cookman has thousands of graduates around the world, including here locally. We are very aware that there have been areas of concern by the NAA and the BOT, but it was the hope of local leaders that these issues could be resolved through mediation. It is my hope that those who desire to continue the legacy would look beyond personal issues and look at the greater cause. It's opening Pandora's box for further negative reactions and damage to the university in the recruitment of students and fundraising. B-CU has other problems more important than the dissolution of the NAA that the BOT and administration should address, like community engagement, staffing and fundraising."
– Cynthia Slater
"The school is rooted in alumni. Alumni provide financial support and promote the school's image and legacy. I think it's messed up for them to get rid of the NAA. These are the ones that are giving back. It's not right for them to try to create another organization to create their own utopia since they don't want criticism and scrutiny. There are some things not right with B-CU which should warrant criticism and scrutiny. In those cases, you need someone to speak up for Dr. Bethune's legacy and the best interest of the school. Who better than the alumni?"
– Jenece Giddens 
"I'm not too familiar with the particulars about it, but I've heard about it. That doesn't make much sense to me, but I'm not in control. I'm not in favor of it. That is all I can say."
– Harold Lucas, Jr.
"I am disappointed. The NAA has been doing the heavy lifting of keeping the spirit of the university not only alive but also viable worldwide. The alumni have been a constant with their giving; therefore, the board cannot expect taxation without representation. The decision they made will only try to divide this great university. The God who started this university will keep us going, looking ahead. The alumni will always love and cherish our great B-CU. The decision they made will leave a sour stain on our university, but this too shall pass."
– Gloria Robinson
"I think the move is asinine. There is too much division instead of being about the business of securing the future of our beloved university. Board of Trustee members come and go, but alumni aren't going anywhere."
– Karsceal Turner
"As an alumnus of Bethune-Cookman College (University), it is appalling and saddening that the Board of Trustees cannot be on one accord with the National Alumni Association and the local chapters. The Board of Trustees should be more focused on the betterment of the university as well as carrying out the vision and sustainability for which it was found."
–Keona Slater-Barnwell
"The BOT has completely lost touch with the purpose of the National Alumni Association. Why would they want thousands of graduates to disassociate with the NAA and our beloved institution which has been in existence for over 88 years? Dr. Mary McLeod Bethune had a purpose and that was to educate African American men and women who could not otherwise attend all-white institutions. I'm against fighting, but if it takes fighting against this current BOT, then bring it on. It's time to expose them all!"
–Surbrina Thayer