Commissioner admits he was a member of a far-right militia group.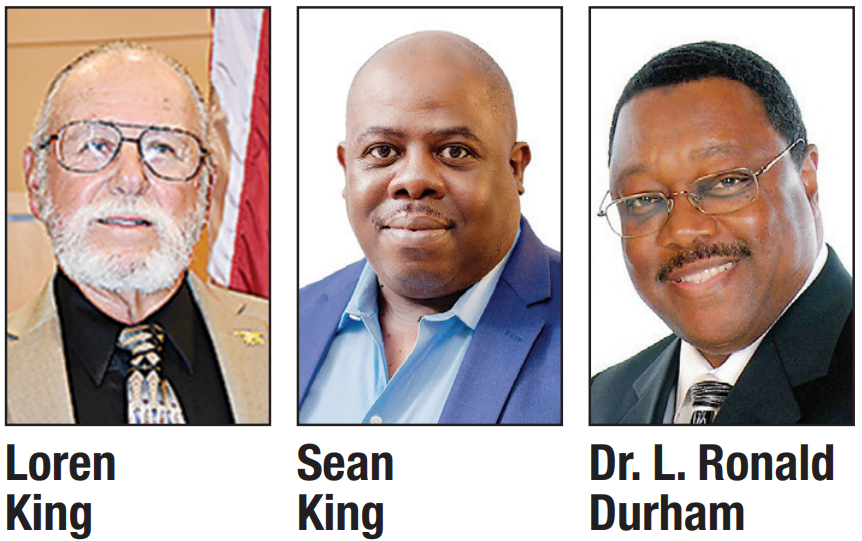 The Volusia County Democratic Black Caucus and the West Volusia NAACP Chapter are calling for Deltona City Commissioner Loren King to resign immediately.
They will press the issue at the next Deltona city commission meeting scheduled for Nov. 1 at 6 p.m.
A recent hack of the far-right anti-government militia group, the Oath Keepers website listed King among 130 members in Florida.
The group is known to recruit former military and police officers. They boast of having thousands of members that are former military, former police officers and former first responders. King is a former U.S. Navy Seal.
Members of the Oath Keepers also were arrested and charged in the Jan. 6 riots at the U.S. Capitol in Washington D.C.
"Can you trust a person who agrees and sides with an organization like this? We are asking for his resignation," said Sean King, West Volusia NAACP president.
Admits membership
Sean King, a DeLand resident, spoke at the Oct. 18 Deltona commission meeting calling for Loren King's resignation.
Dr. L. Ronald Durham, president of the Volusia County Democratic Black Caucus, stated, "It's certainly eye opening and revealed a lot of what we still see going on in Volusia County and the country. We are calling for his resignation from the commission, who has a responsibility of representing all citizens in an equal way."
Loren King did not respond to emails and phone calls for comment as of the Daytona Times' Wednesday night deadline.
In recent media reports, the commissioner admitted to being a member of the Oath Keepers for about two years but said he has left the organization.
The West Volusia NAACP isn't satisfied with the commissioner's remarks.
"In his Fox News interview what is troubling is he said when he realized the group's involvement in criminal activity, he decided to leave. As an elected official, you must report these acts. He should be just as upset about the Oath Keepers as we are."
A growing organization
The situation also highlights tensions in race relations in this country today.
"This shows that we have a deep-rooted sense in this country – that the of those who are primarily African-Americans in the minds of those individuals do not count," expressed Durham.
"These groups show a deep correlation between those individuals not recognizing the legitimate election of an African American president and now a current president who were both elected because of a strong presence of Black voters in key states putting him in office."
The Oath Keepers were created in 2008 following the election of Barack Obama, the nation's first Black president.
"It also highlights the need for organizations like the NAACP to continue the fight for social justice,'' Sean King noted.
King emphasized, "We are only as strong as our members. We always encourage people to join who are willing to put up the fight and speak up for justice. Large organizations like the Oath Keepers are growing. They are only growing because we allow them to grow."
Keeping the pressure on
If Commissioner King doesn't resign, the plan is to continue to press the issue.
"We are getting with the constituents in his area. They will petition Florida Governor Ron DeSantis, because of these activities, to have him removed," stressed King.
Durham added, "We will keep the pressure on the commission to respond to our demands. They have the ability to push for his resignation based on how it affects their perception in the community as a fair and equal legislative body elected to serve the need of that community."
This isn't the first time a local politician has been asked to resign.
In June, the Black Democratic Caucus asked Volusia County Councilman Fred Lowry to resign. Lowry represents District 5, which encompasses all of Deltona, half of Debary and most of Osteen.
Lowry is a pastor at Deltona Lakes Baptist Church in DeLand. During a sermon, he made comments supporting QAnon conspiracy theories, including that the 2020 presidential election was stolen from Trump.
"It's not the first time and it won't be the last," Durham said. "Anytime we see an individual who goes against what is right in this country as it relates to legislate in a fair and just way, our voice will be raised as we see fit," Durham added.
"We are still also calling for Lowry's resignation. We will be sending a letter to the county council next week."