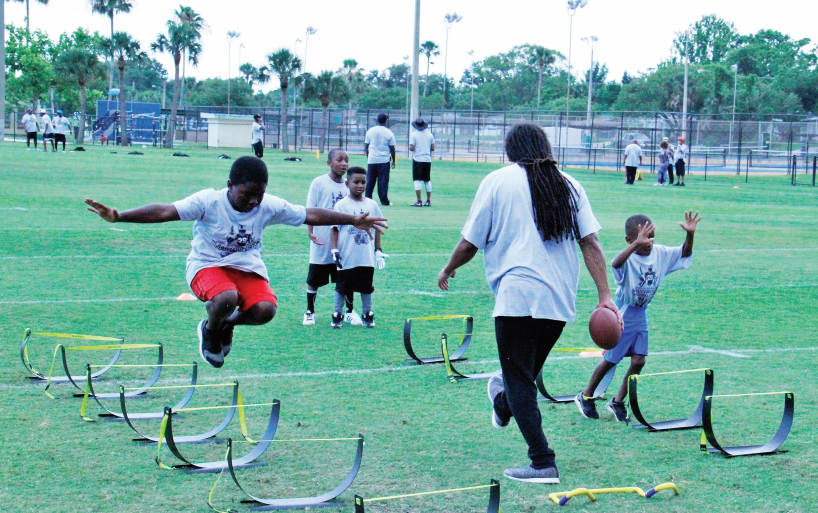 The annual Bruce McNorton Football Clinic is a staple in the Daytona Beach community and an event that is looked forward to each and every year.
This year's clinic is on Friday, June 17, from 4:30 p.m. to 7 p.m. at Daytona Beach Municipal Stadium, 3917 LPGA Blvd. It is free for boys and girls 6 to 18.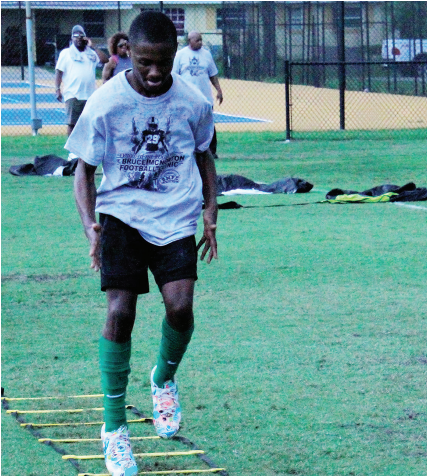 The event is put on by retired NFL player Bruce McNorton.
McNorton is a Daytona Beach native and currently works as a scout for the NFL's Pittsburgh Steelers. He spent 10 years as a player with the Detroit Lions and Miami Dolphins.
"I've been blessed to be able to do this. I know as a kid that I would have loved to go to a free football clinic. That is my motivation for having it,'' he told the Daytona Times.
The clinic teaches kids drills that improves their football skills.
Help from players, coaches
Instructors include McNorton, former NFL players, local Pop Warner and youth football coaches as well as some local prep coaches.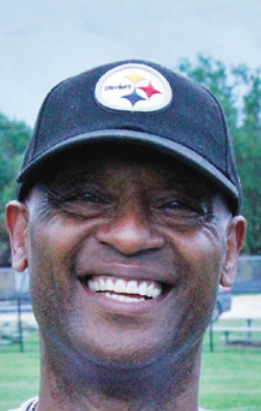 "The coaches are always coming up with new ideas. They add in things they've seen at other clinics, camps, etc.," McNorton said.
Most of the former players played in the 1980s and 1990s. McNorton's sonin-law, ex NFL Detroit Lions star receiver Calvin "Megatron'' Johnson also assists.
Participants at the clinic shouldn't be surprised if a current player or two show up.
"We normally have the same crew of former players that come to teach at the camp. These guys are loyal. However, there could be a current player to pop in. I just don't know," McNorton stated.
Skills, drills and life lessons
McNorton has been hosting the camp for 25 years, dating back to when he was in Detroit. This is the 18th year of the event in Daytona. McNorton is pleased with its growth and progression.
"It seems to get better each and every year and the kids seem to be getting something out of it," McNorton shared.
In the end, the youth get to learn some valuable skills, drills and life lessons.
"I learned a long time ago about teamwork. In football, its 11 guys doing their job to be successful. You want to win but you must have sportsmanship. Win with pride, lose with pride," emphasized McNorton.
"At the clinic, kids learn teamwork, camaraderie, sportsmanship, how to encourage each other and work together. It's also physical activity and exercise, which is healthy,'' he noted.
In past years, the camp included an NCAA eligibility seminar designed to let high schooler players know what they need to be eligible to play in college. That part of the clinic was axed last year.
McNorton commented, "We hope to bring that part back next year. It's just been thrown off with COVID-19. We also want to get Bethune-Cookman University and Daytona State College compliance guys to help with that aspect."
For those who couldn't register their kids for the event, don't fret over it.
"We won't turn away any kids away. We'll let those who come participate,'' he said.
The City of Daytona Beach and the Steeler Store, a sports memorabilia store in Port Orange, are helping to sponsor the clinic.
The Steeler Store also sponsors a golf tournament associated with the football clinic, which is a fundraiser for the clinic. Proceeds go toward next year's event.
The golf tournament will be held at Crane's Lake Golf Course & Country Club at 1850 Crane Lakes Blvd. in Port Orange on Saturday at 11 a.m.