Longtime B-CU athletic director lauded at July 21 meeting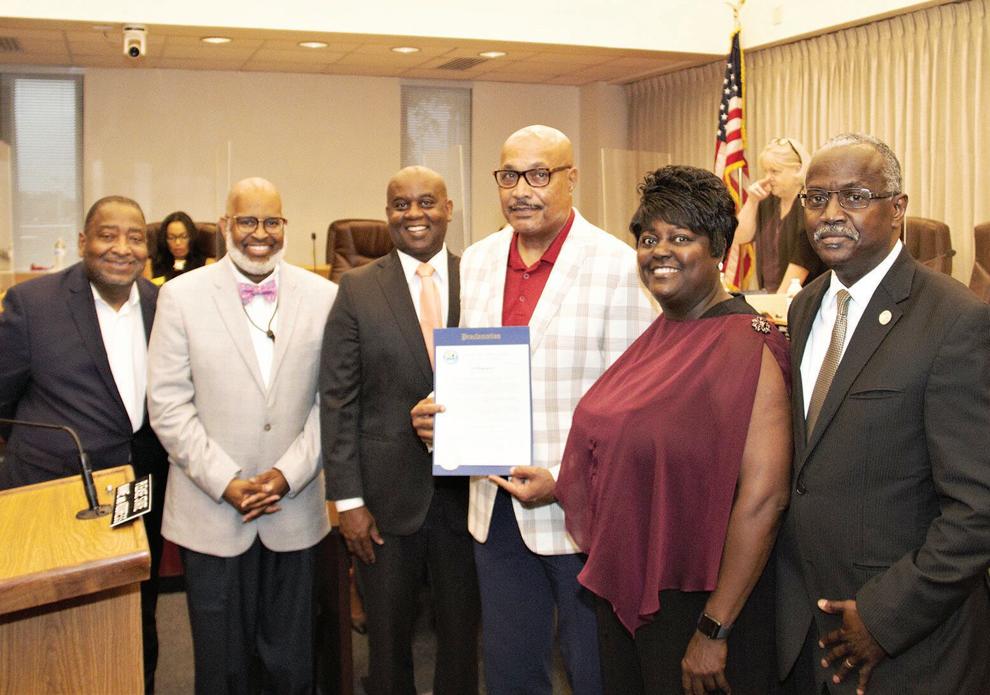 The City of Daytona Beach recognized Lynn Thompson, former vice president for Intercollegiate Athletics at Bethune-Cookman University (B-CU), at its Wednesday night commission meeting for his many years of service to the university and the city. Thompson was presented a proclamation that declared July 21 as Lynn Thompson Day.
Thompson, a native of Daytona Beach, attended Mainland High School and is a graduate of then-Bethune-Cookman College. He retired from B-CU in June after more than 30 years at the institution. In the above photo, Thompson, center, is surrounded by Retired Judge Hubert Grimes, former interim president of B-CU; City Manager Deric Feacher; Mayor Derrick Henry; Commissioner Paula Reed; and Dr. Hiram Powell, the current B-CU interim president.