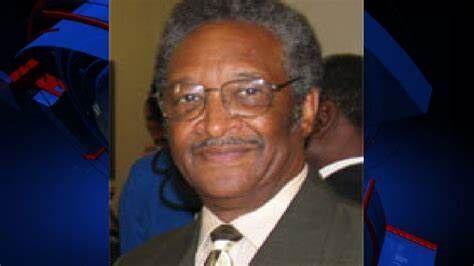 Dr. Walter L. Smith, Florida A&M University's seventh president and president emeritus, died on Thursday, Nov. 25, in Tampa. He was 86.
Dr. Larry Robinson, FAMU's president, issued the following statement:
"I was saddened to learn of the passing today of Florida A&M University's seventh President and President Emeritus Walter L. Smith, Ph.D. Dr. Smith left an indelible mark as the University's leader from 1977 to 1985, developing new academic programs and steering FAMU in the right direction," said Robinson, FAMU's 12th president. "We're thankful for his leadership and celebrate his legacy and join the Smith family, friends and Rattlers around the world in celebrating a life dedicated to service and one well lived."
In 2002, Dr. Smith converted two of his family's homes in a predominantly Black Tampa neighborhood into his library, which includes a treasure trove of masks, drums, books and other memorabilia.
In his early years, Dr. Smith attended the historic Gibbs Junior College in St. Petersburg.
The Tampa native later wrote a book about Gibbs and other segregation-era Black two-year colleges titled "The Magnificent Twelve: Florida's Black Junior Colleges.''
After his time at Gibbs, Dr. Smith earned bachelor's and master's degrees at Florida A&M and a Ph.D. from Florida State University.
He became provost of Hillsborough Community College, president of Roxbury Community College, then went on to become the seventh president of Florida A&M University.
Smith was appointed president of FAMU on Aug. 11, 1977, by the Florida Board of Regents. He was inaugurated on April 22, 1978. 
"The major infrastructure improvements under Dr. Smith's tenure as FAMU's president will remain self-evident long into the future," Leon County Commission Chairman Bill Proctor said in a statement on Friday. "Dr. Smith was a superb orator and brilliant storyteller. His spellbinding command of meticulous historic details made him a walking encyclopedia. His books and writings, especially on Florida's Historic Black Community College system and his work abroad in Africa are timeless contributions worth reviewing."
After serving as president, Dr.  Smith moved to Africa. He later was appointed to be the International Team Leader for Higher Education in the Republic of South Africa by the United States Agency for International Development and built South Africa's first American-based community college, Funda Community College.