Haven't voted yet? Here's a primer on candidates on the ballot and how to get it done early.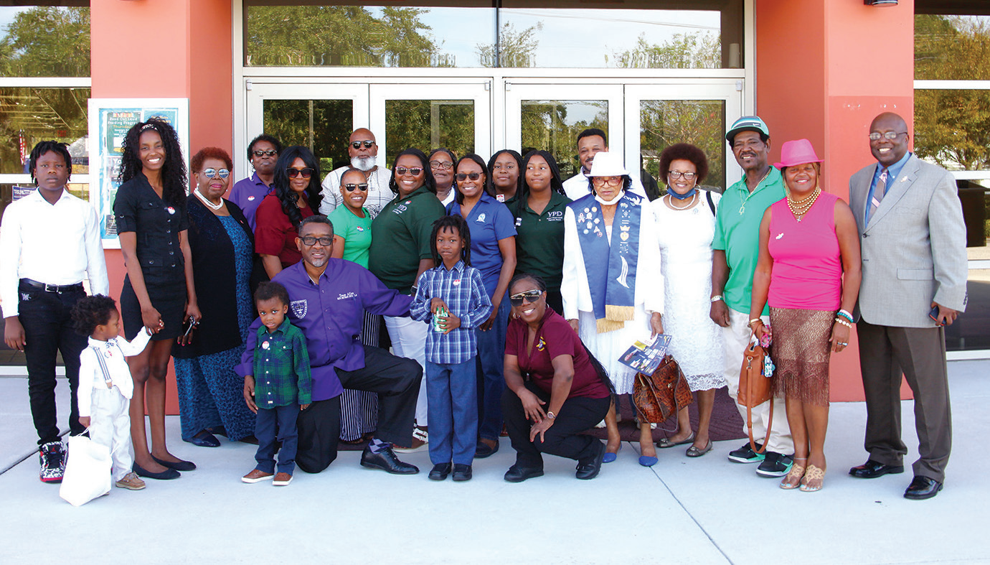 Election Day is Tuesday, Nov. 8 for the 2022 midterm general election.
There are six seats on the Volusia County Council and three each on the school board and Daytona Beach City Commission. Here's a glance at the local races.
Volusia County Council District 1: Barbara Girtman and Don Dempsey
Girtman is the only African American on the Council. Her re-election bid is being challenged by criminal law attorney, Don Dempsey.
Volusia County Council District 2: Danny Fuqua and Matt Reinhart
Fuqua narrowly lost to Billy Wheeler in 2018. The Army veteran, businessman and educator faces former Volusia County corrections professional and warden Matt Reinhart.
Volusia County-Council atlarge: Jake Johansson and Doug Pettit
Johansson is a former Port Orange city manager, retired Navy officer and businessman. Pettit is a former US Marine and assistant football coach at Spruce Creek high. 
Daytona Beach City Commission Zone 1: Ruth Trager and Monica Paris
Trager, the incumbent, is being trepreneur and retired furniture challenged by Paris, who is an en-business professional.
Daytona Beach City Commission Zone 3: Quanita May and Steve Miller
In 2018, May finished second in the primary and then won the runoff in November. She is being challenged by Miller, who is a businessman and a former city commissioner.
Daytona Beach City Commission Zone 5: Dannette Henry and Malcolm Williams
Henry is seeking her third term; she was first elected in 2016. Her seat was previously held by her brothers, current Mayor Derrick Henry and former State Rep. Patrick Henry.
DeLand Mayor/Seat 1: Chris Cloudman and Reggie Williams
Seat 4 Commissioner Christ Cloudman is in a runoff with retired Volusia County staffer Reggie Williams. Williams could become the city's first Black mayor. The seat became vacant when longtime Mayor Robert Apgar decided not to run.
Early voting ends Saturday
Early voting began on Oct.26 and ends on Saturday, Nov.5.
Polls are open from 8 a.m. to 6 p.m. at the following locations:
DeLand: Supervisor of Elections Office, 1750 S. Woodland Blvd.
Deltona: The Center at Deltona, 1640 Dr. Martin Luther King Jr. Blvd.
Daytona Beach: Volusia County Library Center at City Island, 105 Jackie Robinson Parkway
Midtown Cultural & Education Center, 925 George W Engram Blvd.
Port Orange: Port Orange Regional Library, 1005 City Center Circle
Ormond Beach: Ormond Beach Regional Library, 30 S. Beach St.
New Smyrna Beach: New Smyrna Beach Regional Library, 1001 S. Dixie Freeway
As of the Daytona Times' Wednesday deadline, unofficial tallies show 31,347 people voted early, according to the Volusia County Supervisor of Elections website, www.volusiaelections.org.
Daytona resident Alesha Jones voted at the Midtown site on Tuesday, minutes before the polls closed.
Jones told the Times, "My mother made me jump in the car and do it today. It's a good thing. I work all the time so I must vote whenever I get the opportunity." 
The deadline to request a vote-by mail (absentee) ballot was Oct. 29. Thus far, 71,815 ballots have been mailed out.
The elections office stated that 103,162 ballots have been cast out of the 412,286 eligible voters putting turnout at 25 percent.
Vote-by mail ballots must be in the Supervisors of Elections Office or drop boxes by 7 p.m. on Election Day on Nov. 8.
Churches vote early
On Sunday, Oct. 30, local Black churches went to the polls following worship services for a Souls to the Polls event.
Congregations descended upon the early voting site at the Midtown Cultural & Educational Center at 925 George W. Engram Blvd.
Allen Chapel A.M.E., Greater Friendship, Morning Star Missionary, New Life Church ministries and others highlighted the participants.
Elisha Robinson was glad to vote with her church family at Allen Chapel. She told the Times, "I came to vote today because I am working on Election Day.
"I decided to vote today with my church family to get it done early. I think it's good and promotes voting in our community to have a voice in what effects our lives,'' she added.
Don Freeman also voted with his Allen Chapel family that day. "I believe in our democratic institutions in this country. I don't care for the way that things are going in Florida. I feel that my vote should make a difference," said Freeman.
"It's great that the churches have such an event, and they should continue to do it always."
Souls to the Polls is spearheaded by the Daytona Beach Black Clergy Alliance and supported by the Daytona Beach/Volusia County NAACP to get people to vote.
"The turnout was good, but it could have been better. We want people to exercise their rights as citizens and vote," said Rev. Dr. Victor Gooden of the Black Clergy Alliance.