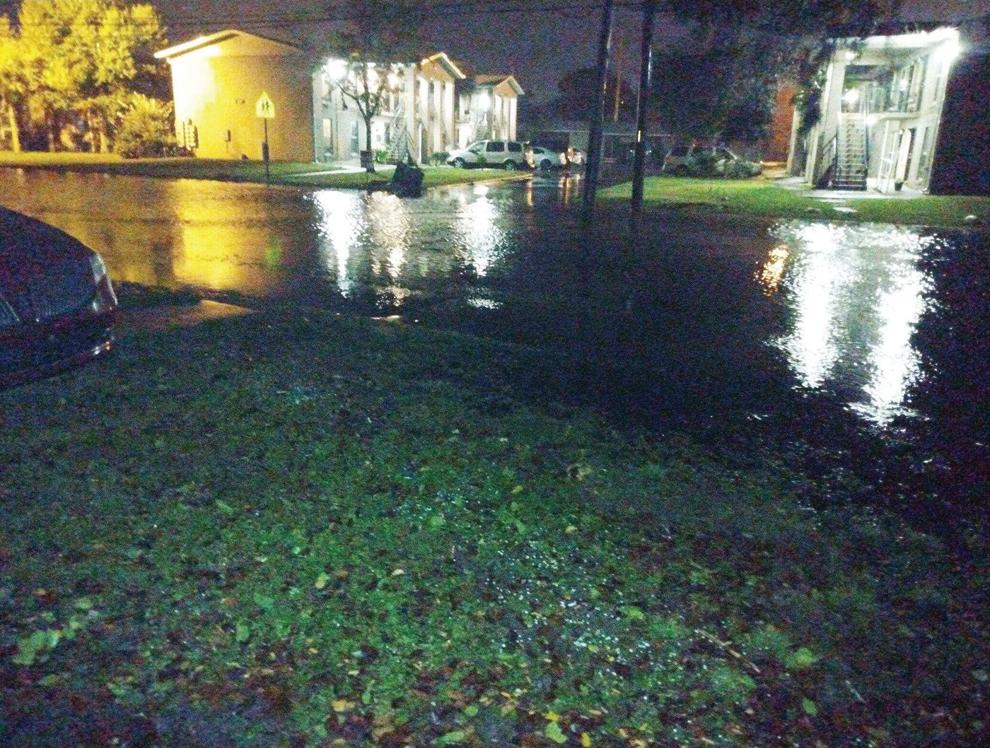 Heavy rains on Nov. 5 brought flooding to parts of Daytona Beach and its surrounding area.
It was reported that between 8 to 10 inches of rain fell on that day.
The rain and flooding brought up some dark realities of living in Daytona Beach, including some of its most flood prone areas like Midtown—historically mostly African American and low income.
The event rekindled memories of the storm in October 2020 when Nova Canal blockage caused flooding.
Other streets in the area, including Keech, Carolina, South and Jean, as well as Orange Avenue had flooding. The flooding also affected businesses along Orange Avenue and the police substation.
Flooding was also reported on the beachside, beach street and enclaves of Madison Avenue, Mason Nova Plaza, Derbyshire and more.
Although most of the flooding retreated within 24 to 36 hours, signs of flooding were still evident on Monday and Tuesday.
Residents frustrated
Meanwhile, residents voiced frustration with the situation and wondered how much flooding the next heavy rain would bring.
"My car got flooded and stalled," said Erica Gardener, who lives in Caroline Village on Keech Street. "They need better storm and water drainage here so that the water has some where to go other than people's cars and homes.
"My car is still in the shop. So many cars in the shops stalled from flooding. It's no telling when they'll get to mine. They say by the end of the week."
Rashaundra Brown, who also lives in Caroline Village, said the flooding was a frightening experience for her and her small children.
"It was scary; the water was on the porch. When cars drove by, waves came up like on the beach," she said.
"They really need to redo the streets, drainage, sewers," Brown added. "We had a lake in the back yard for three days; my babies couldn't go out and play."
Gardener also noticed a lack of warning about flooding in the community.
She expressed, "I noticed theyhad signs and barricades in other communities but not our community."
Businesses impacted
Businesses also took a hit from flooding.
Patricia Cadette owns Styles 101 Beauty Salon & Barber Shop and Dollar Dealz & More, a discount store at 955 Orange Ave.
The businesses sit on the ends of the building located on the south side of Orange Avenue between Keech Street and Caroline Street. Both were directly affected by flooding.
"On Friday, we shut down both businesses. Cars coming into the parking lot were stalling out. We had cars that had to be pulled out of the ditches," Cadette said.
"On Saturday, the water receded but business was slow, especially at Styles 101, with a lot of cancellations of appointments."
Government solutions
City officials are aware of flooding issues throughout the city, including Midtown.
"Once again mature nature or and God has struck our city and our particular Zone with a torrential downpour, which caused significant flooding. Unfortunately, Zone 6 being flood prone has been struck particularly hard and suffers a lot," commented Daytona Beach Zone 6 City Commissioner Paula Reed.
City leadership is working on finding ways to fix the issue.
"The city manager and I were out early the next day accessing the damage," Reed said. "City leadership will work to alleviate this unfortunate occurrence. We'll look at ways to alleviate this and if federal or state assistance is available."