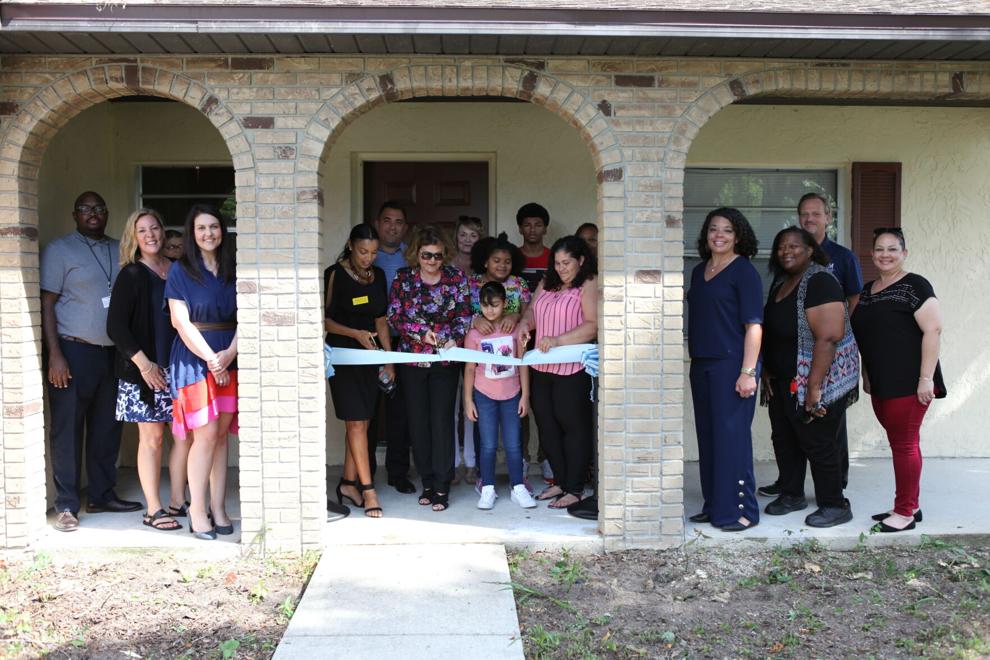 Bank of America, which earlier this year granted $25,000 to Homes Bring Hope, has announced an additional $50,000 commitment to support the new organization's efforts to help hard-working people transition from being renters to becoming homeowners – by helping them qualify for homeownership.
This brings the bank's investment in the Homes Bring Hope movement to $75,000 plus advocacy and volunteer support.
"The impact of this gift to the community cannot be overstated," said Forough Hosseini, founder of Homes Bring Hope and senior vice president of ICI Homes. 
"Homes Bring Hope, which was created following lengthy planning and research, is only in its first year of operation. Yet already it has guided six clients to homeownership. This grant from Bank of America will help us reach our goal identifying and helping a dozen families achieve homeownership during our first year of operation. That will accelerate the movement as we approach our second year."
"For more than a decade, we have supported Ms. Hosseini and her team in the fight against youth homelessness and hunger by supporting her other organizations, Food Brings Hope and Vcan, which have helped thousands of Volusia County students experiencing situational homelessness and food insecurity," said Peter Mannino, president of Bank of America East Central Florida. "The creation of Homes Bring Hope aligns with our commitment to support local nonprofits that help combat the root causes of poverty through homeownership and the equity it can generate."
Sharing resources
While each of these agencies is independent, they are all affiliated under the FBH Communities banner. This allows them to share resources, best practices and take advantage of certain economies.
"Economists agree that building home equity is the best way to accumulate wealth and give low-income, lifelong renters the ability to break the thorny grip of poverty on their next generation," said Hosseini.
This is a primary tenet of the Florida Chamber of Commerce Foundation's Prosperity Initiative, which has identified concentrated pockets of generational poverty throughout the state.
It reports that more than 50% of Florida's poor live in just 15% of Florida's 983 ZIP codes. This includes zip code 32114 in Volusia County, which falls within the Homes Bring Hope primary service area.
Homes Bring Hope works with clients to help them qualify for homeownership. It casts a wide net of collaboration to help buyers who can qualify to buy a new or renovated home at cost and greatly reduce real estate closing costs, such as title services, commissions, survey work and more.
Community partners
Partners include Bank of America, RealtyPros, Sliger & Associates, Daytona State College, Florida Paints, ICI Homes, Southern Title, Halifax Urban Ministries, Daytona Beach Housing Authority, City of Daytona Beach, Mid-Florida Housing partnership and Volusia County and others.
Each home purchase requires a specific team of specialists to guide clients to a successful closing. The goal is to help interested prospects afford becoming homeowners by lowering costs to levels at or below what they had been paying in rent.
Down payment assistance is sought from various sources, including city of Daytona Beach and Daytona Beach Housing Authority, as well as various banks, for qualified clients. In some instances, homes are built on remnant donated land. A home warranty, courtesy of Halifax Urban Ministries, protects the new homeowner against major repairs for the first year of ownership.
For its part, Bank of America has long supported FBH Community organizations, of which Homes Bring Hope, Food Brings Hope and VCan are members. Bank of America has contributed over $100,000 to Food Brings Hope and its mission to eliminate student homelessness, a situation that is surprisingly invisible but exceedingly impactful on nearly 2,000 students in our public schools.
"Homeownership is an incredibly powerful force, helping families build wealth over time and strengthen our communities," said Mannino. "By supporting organizations like Homes Brings Hope through financial investment and volunteering, we're empowering individuals and families to achieve the dream of homeownership."
"I am thankful for Bank of America's commitment to our community and all the communities it serves," said Hosseini. "As an organization and as our friends and neighbors, there is very little we do without the support of Bank of America and its people".
FBH Community is an over-arching organization formed to help students and hard-working families reach their full potential.  Working together, FBH Community organizations share best practices, pursue grants and other sources of funding.