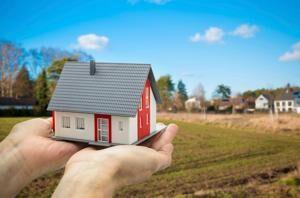 Volusia County's Affordable Housing Advisory Committee will host a public hearing on local housing incentive strategies at 2 p.m. Wednesday, Nov. 10, in the Hope Place cafeteria, 1340 Wright St., Daytona Beach.
They will review the following recommendations:
Expedited permitting
Modification of impact fee requirements
Density bonuses
Reservation of infrastructure capacity for housing for very-low income, low-income and moderate-income persons
Allowance of affordable accessory residential units in residential zoning districts
Reduction of parking and setback requirements
Allowance of flexible lot configurations
Modification of street requirements
Establishment of a process by which a local government considers, before adoption, policies, procedures, ordinances, regulations or plan provisions that increase the cost of housing
Preparation of a printed inventory of locally owned public lands suitable for affordable housing
Support of development near transportation hubs and major employment centers and mixeduse developments.
A copy of the draft recommendations is available from 8 a.m. to 5 p.m. Monday through Friday at the Community Assistance office, 110 W. Rich, DeLand, and online at www.volusia.org/reports. During the meeting the committee will also review prior meeting minutes and discuss subcommittees for the Affordable Housing Initiative.
Meeting materials, the meeting agenda and virtual registration information can be found at www. volusia.org/ahac. All parties are invited to appear and submit written or oral comments to the recommendations.
Those who are unable to attend the meeting may provide written comments regarding the agenda to cabrown@volusia.org or by mail before Nov. 10 to Corry Brown, Special Projects Coordinator, 110 W. Rich Ave., DeLand, FL 32720.
For more information, visit www.volusia.org/ahac or call Corry Brown at 386-736-5955, ext. 12970.