Proposal would end diversity, equity and inclusion programs at state colleges and universities.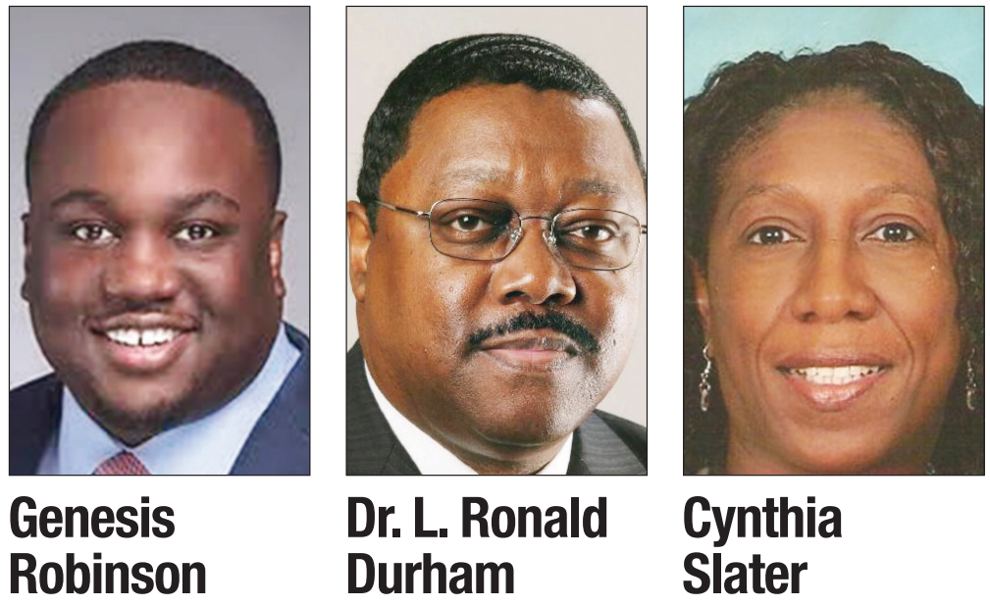 A proposed bill in the Florida House of Representatives has some organizations of color alarmed.
House Bill (HB 999) could dramatically change higher education as we know it.
The bill would ban programs that promote diversity, equity and inclusion (DEI) in colleges and universities across the state.  The proposed bill already has sparked protests and outcry across the state.
The bill would ban colleges from financially supporting "any programs or campus activities that espouse diversity, equity, or inclusion or Critical Race Theory rhetoric.''
It passed a House committee on Monday, March 13. The same day, Gov. Ron DeSantis hosted a roundtable discussion about efforts to discard the DEI programs.
Local political leaders are alarmed about the bill and its impact on history.
"Gov. Ron DeSantis and the Florida Legislature are carrying this false narrative and their racist cultural war to the ninth degree with threating the passage of HB 999,'' said Dr. L. Ronald Durham, president of the Volusia County Black Democratic Caucus.
"There is no such thing as teaching history without teaching African American history, and in certain academic settings, discussing the merits of critical race theory,'' he told the Daytona Times.
Black leaders said they believe and hope that racism toward African Americans throughout this nation's history should be known, remembered, taught and understood.
Durham emphasized, "African Americans are not trying to invent some mythical or delusional facts about the abuses and atrocities that were perpetrated on our ancestors. We're not making things up here. What we're trying to teach is the honest truth about what has happened both here in the United States, here in Florida and the world."
'This is terrifying'
Social justice and civil rights organizations are concerned about the impact the bill's passage will have on civil rights, civil liberties and social justice.
"If enacted, this bill would impose the most severe restrictions on higher education and academic freedom in the history of this country and could be the demise of both higher education and academic freedom," said Cynthia Slater, president of the Daytona Beach/Volusia County NAACP.
"Again, the governor is seeking to impose his own thoughts, viewpoint and beliefs on the public through controlling what is taught and learned in higher public education. This is terrifying and un-American."
Political action and engagement organizations are also alarmed.
"This bill would essentially create a pathway for the state of Florida to remove certain majors and subjects like Black studies, history, etc. This bill attacks free speech and free thought," said Genesis Robinson, political director of Equal Ground Florida.
"It is dangerous because it can eliminate history and eliminate professors who may teach these topics and subjects. It is just overall problematic.
"It is a total attack on history and culture because it amounts to a complete removal of these areas. Critical race theory should be taught at the higher level of education,'' he added.
There is also concern that the bill would give the governor and Republicans complete control of higher education in Florida.
"In addition, it would give the board of trustees at public colleges and universities, which are appointed by the governor, the ability to hire and fire basically all administration and staff at the schools," explained Robinson.
HB 999 could also cause much confusion and end critical conversation on race.
"It's not right for them to remove those topics. The language is vague. A professor who may want to teach a lesson on Black history or studies may not know what is appropriate. It will kill a lot of conversations," Robinson added.
House Minority Leader Rep. Fentrice Driskell (D-Tampa) stated earlier in the week that the bill is an attack on diversity across the state, not just in higher education.
"It's really trying to say that diversity, equity and inclusion as a value is something that we should not want in Florida, and nothing could be further from the truth," she said. "It's our diversity, I believe, that makes us great. I think it makes us unique as a state."