Area residents share their thoughts about racism, equity and police reform on the anniversary of the killing of George Floyd.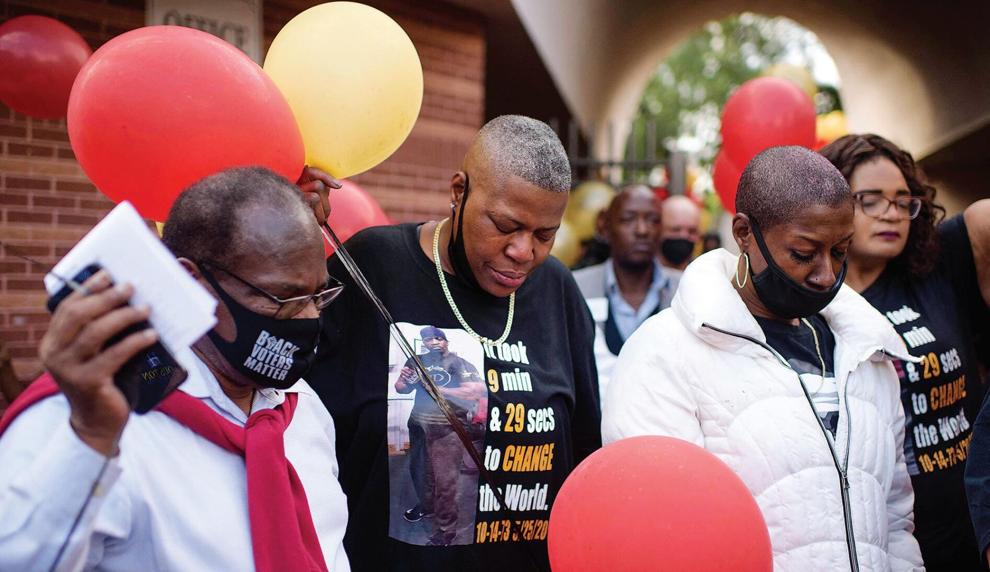 May 25 marked the one-year anniversary of the death of George Floyd, an unarmed Black man who died in the custody of police in Minneapolis, Minnesota.
The tragedy was remembered with marches, protests and prayers all across the nation.
There were no public local protests, rallies or other activities in honor of Floyd.
On Tuesday, gunshots were reported at a rally in George Floyd Square in downtown Minneapolis, which is the site where Floyd died.
Police in Portland, Oregon also declared a riot at a rally on Tuesday.
Members of Floyd's family also visited President Joe Biden and Vice President Kamala Harris at the White House that day.
Floyd's death last year sparked racial tensions with nationwide protests and marches, with a few resulting in clashes with law enforcement.
A cry for reform
Derek Chauvin, the officer who knelt on Floyd's neck for nine and a  halfminutes while he was handcuffed and, on the ground, was found guilty of Floyd's murder back in April. Three other officers are also facing charges.
Floyd's death also sparked a cry for police reform. Across the nation, federal, state and local law enforcement, social justice organizations and governments are discussing reform.
Locals reflected on Floyd's death this week, a year after his death.
Those who fight for social justice most often and others weighed in.
"Floyd's death should be an awakening for America in regards to community policing and how law enforcement handles Black and Brown people. The George Floyd Justice in Policing Act should become law, which will hold police accountable, end racial profiling, change law enforcement culture, empower our communities and build trust between law enforcement and the community," expressed Cynthia Slater, president of the Daytona Beach/Volusia County NAACP chapter.
"We believe that systemic racism is alive, and we must address these issues head-on so that these kinds of deaths don't happen again," Slater added. "My hope is that the NAACP continue to strengthen our relationship with law enforcement in order to address these issues."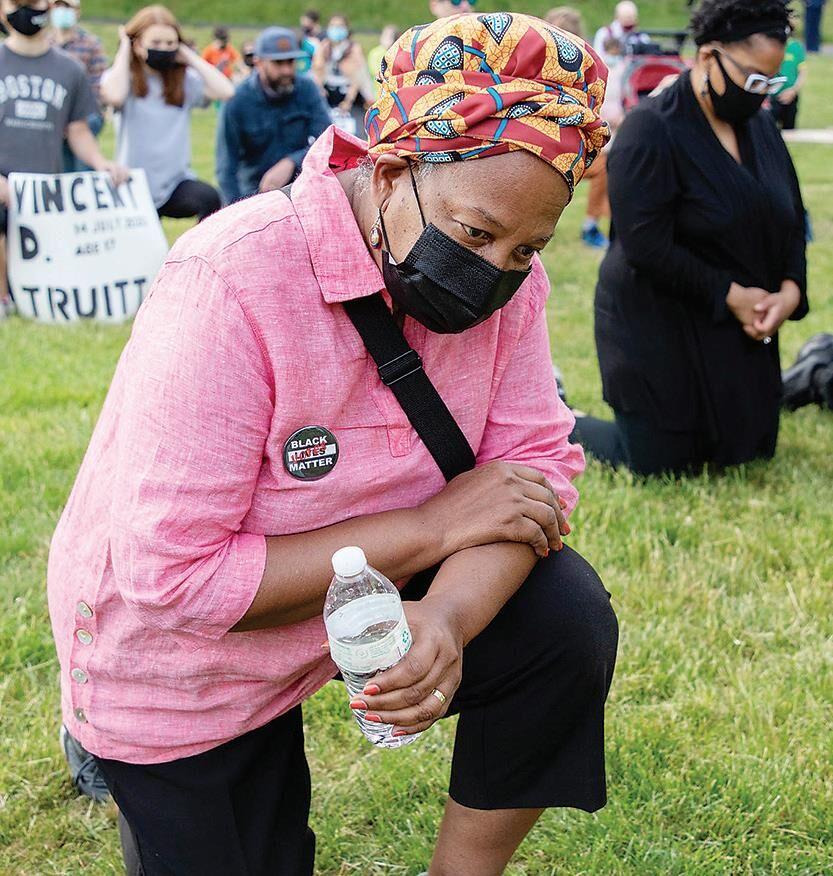 'Nothing has changed'
Jennifer Howard, a local activist with the Black Lives Matter group, Ormond Neighbors United, and others continue to protest on Wednesday nights at the corner of Grenada Boulevard and Yonge Street, next to City Hall and the Grenada Bridge.
"Unfortunately, nothing has changed. I have white friends who say they have Black friends, so they can't be racist," Howard told the Daytona Times.
"A lot of people stop showing up to protests. How can anything change without activism? The fight for Black equity continues. There is also a lot of divisions within the movement, including young vs. old, clergy vs. non-believers, militant vs. peaceful and militant."
'It's slow change'
Members of the community differ on whether Floyd's death has brought change, but they do see things happening slowly. "I think it has brought a level of consciousness that wasn't there. A lot of people are now thinking about this stuff and having these conversations, which leads to action rather programs, policy or volunteering," responded Mykal Tairu.
"There is also a stronger voice of those who oppose that type of idea. For example, when you say, 'Black Lives Matter,' they say, 'All Lives Matter.' It shows progress, but also who we really are as a people."
Keith McClenny added, "I think it has made lawmakers look at cleaning up the justice system. It's slow change. Two cops have been found guilty of killing unarmed Black people. Like Floyd's daughter said, her dad changed the world."
Alex Pappas is biracial with one Black parent and another white.
"I don't think things have changed much. It has started conversations about race and police reform. I know there are some bad cops, but I don't think Daytona has the problems that other cities have with police and the Black community," noted Pappas.
"I get it on both sides. My white relatives sometimes say things out of the way and some even support Trump, which I do not,'' he added.