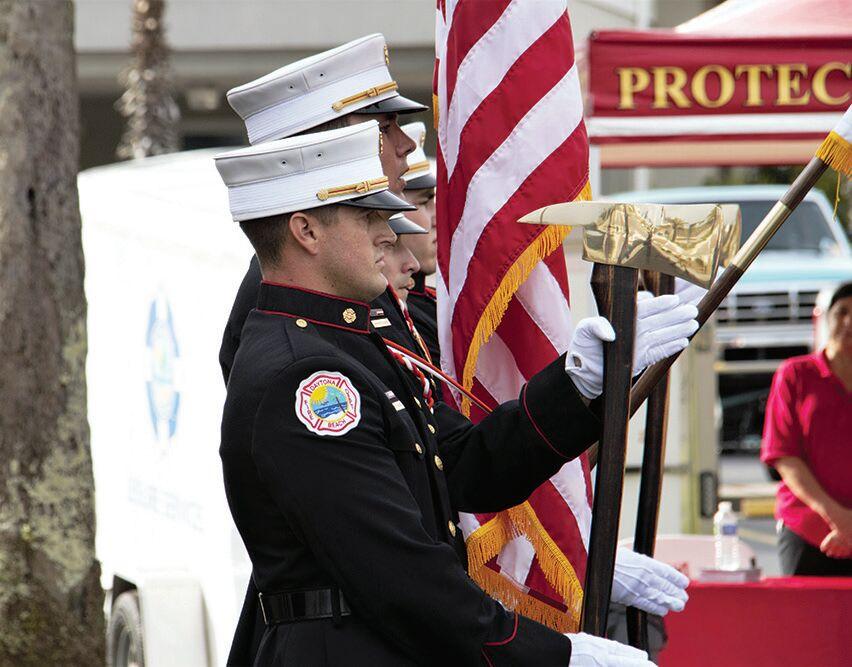 On Sept. 11, the local community followed suit with the rest of the nation by holding ceremonies honoring and remembering the tragic events of Sept. 11, 2001.
A 20th anniversary ceremony was held at Embry-Riddle Aeronautical University. Ormond Beach, New Smyrna Beach, Palm Coast and Flagler Beach also held ceremonies.
The largest event was held at the Daytona Beach Fire Department Station #1, which is the oldest operational fire station in Florida.
The mood was somber as the focus was on honoring those who lost their lives that day. Most people who can remember that day still have memories of what they were doing and where they were.
"Most of us remember where we were, what we were doing and how we felt. Younger people hear stories. The memories of Sept. 11 remains in our hearts and minds. We use the words 'never forget.' These words, like our memories, are different for all of us," commented Dru Driscoll, Daytona Beach's fire chief.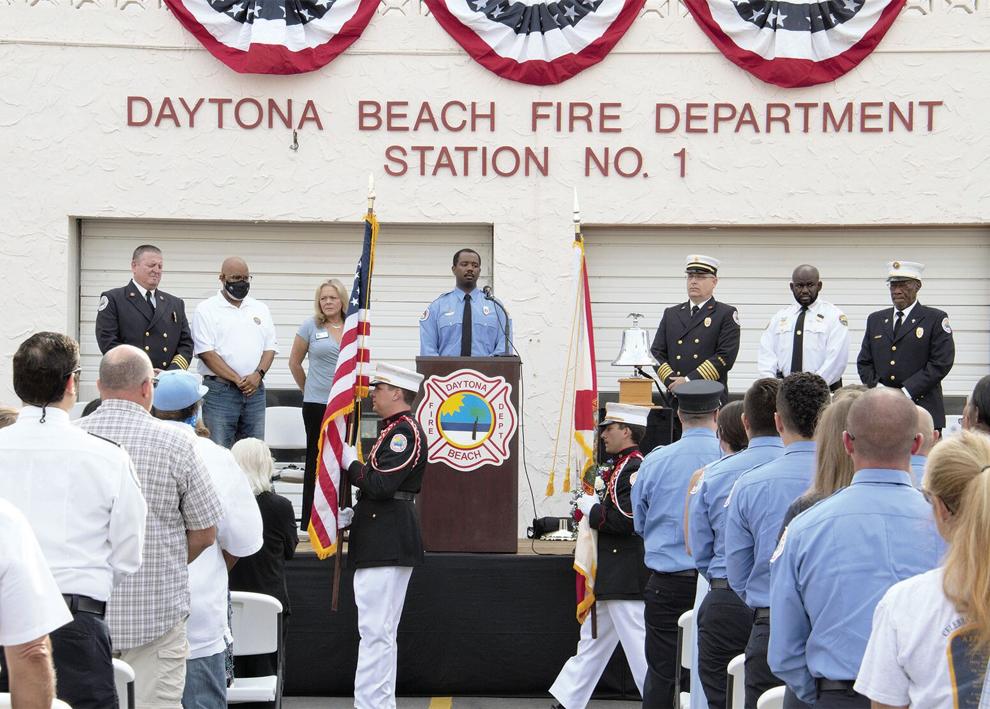 Daytona Beach Police Chief Jakari Young echoed, "There are people who remember where we were and what we were doing. I was a rookie police officer that day. What it did for me was solidify my commitment to protecting and serving our community.
"We saw many first responders answer the call for help. Many didn't make it home, but some did."
The ceremony included the fire department's honor guard, traditional bagpipes, presentation of the colors, two fire vehicles and a display of a 50-foot American flag.
A proclamation from Mayor Derrick Henry was read by Commissioner Stacy Cantu.
Also, Daytona Beach firefighter Charles Stevenson sang the national anthem.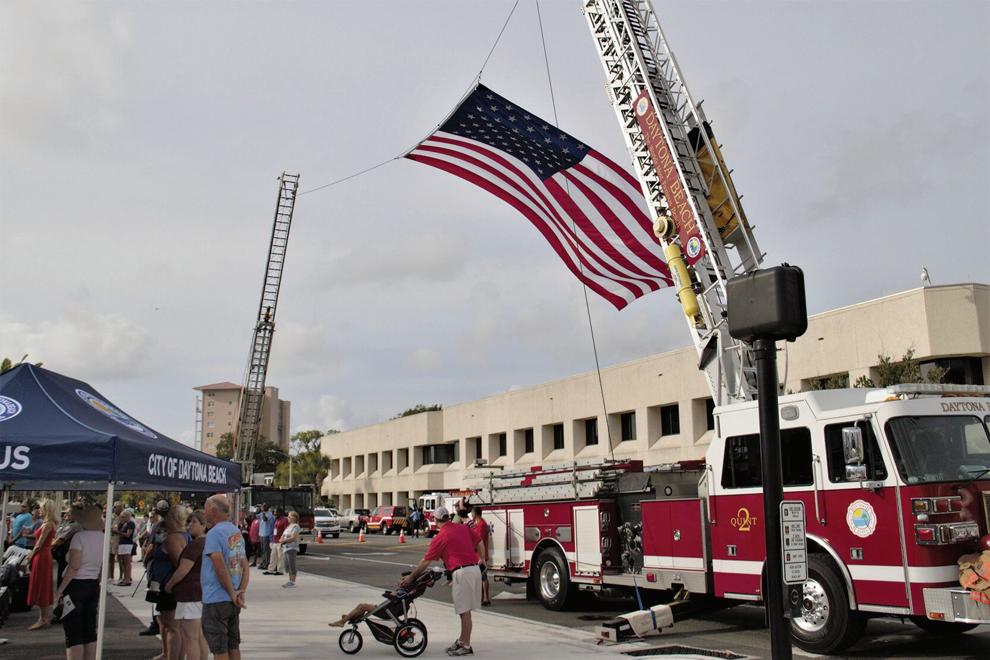 Eyewitness accounts
Although the event was filled with mostly firefighters, many local residents turned out to honor victims. Some in attendance actually lived in New York on that tragic day and still remember the horror.
Leroy Whitaker was one of the first Black firefighters to join the Daytona Beach Fire Department back in 1976. 
"I was actually working as a firefighter in New York city that day. I felt a lot of sadness. I knew a lot of people that perished in that disaster, both firefighters and civilians," Whitaker recalled. "Being there at the time was very tragic. Being here right now is also very emotional."
Courtney Hrusa vividly remembered the terrorist attack because she lived in New York City at that time.
"I was in the fifth grade. I remember the TVs being on showing us the news," Hrusa said.
"We were very sad. We got to go home. It was a shock."
There is also a hope that remembering Sept. 11 can bring us the country together like it did the following day back on Sept. 12, 2001.
Driscoll expressed, "On Sept. 12, 2001, with flags waving, we caught a brief glimpse of a social utopia that could only be in a nation as diverse as ours. We came together as a people and saw past petty differences of shades of skin."