The university racked up plenty of championships under the longtime sports leader.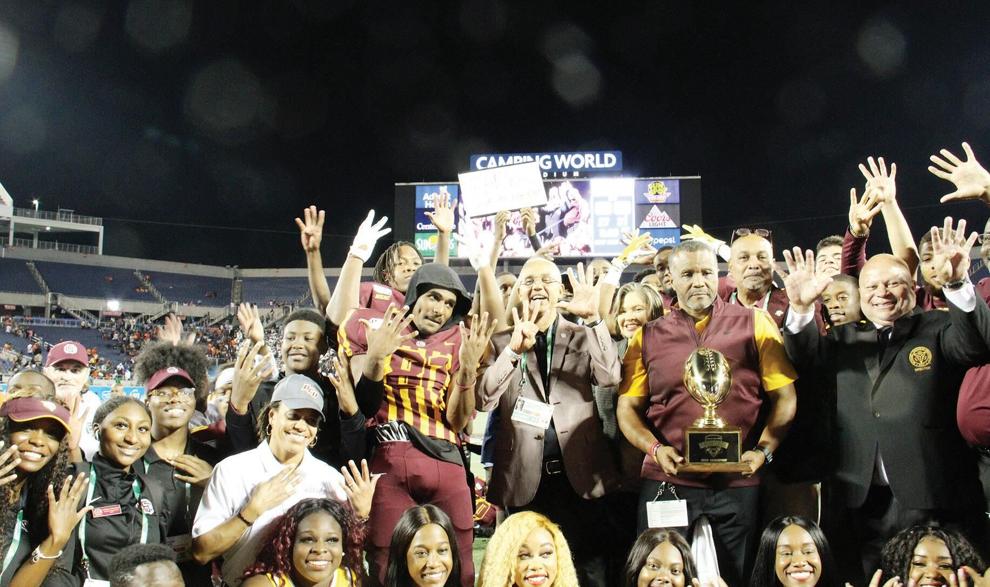 Bethune-Cookman University Vice President for Intercollegiate Athletics Lynn Thompson is leaving the institution this month.
B-CU's athletics website states that Thompson will leave when his contract expires at the end of June.
Thompson, 63, has spent over 30 years at the institution. He first became the athletic director in 1991. During that time, he was the youngest athletic director in the nation. In 2015, he was promoted to his current position.
Follows basketball coaches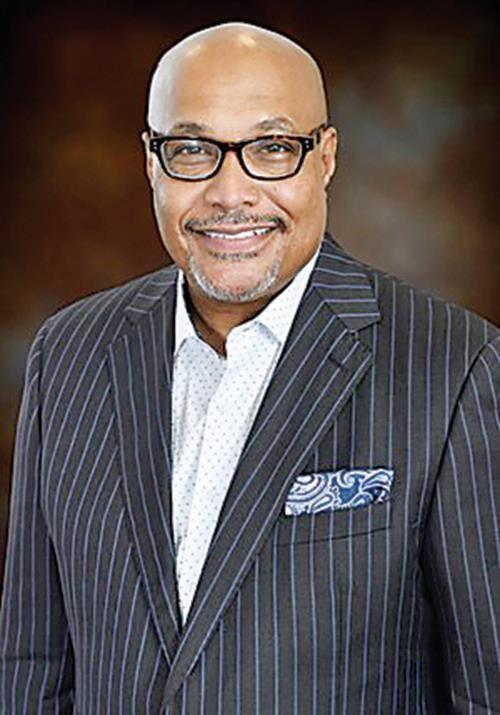 Thompson is the third high-profile member of the B-CU's athletic department to leave in recent months.
Vanessa Blair-Lewis, the head women's basketball coach, left to take over the program at George Mason University in April. The head coach of the men's basketball team, Ryan Ridder, left in March a position at the University of Tennessee Martin.
B-CU National Alumni Association President Johnny McCrary Jr weighed in on Thompson's departure and his legacy with the school.
"He will be greatly missed. He is a great alum. He was very active. He was a great athletic director who did great things at Bethune-Cookman in both the MEAC [Mid-Eastern Athletic Conference] and NCAA. He raised the profile of the institution."
Thompson is a Wildcat alum, graduating from the school in 1980 with a bachelor's degree in pre-med. He earned a master's degree at Clark Atlanta University in 1984.
Thompson did not respond to a request for comments by the Daytona Times' Wednesday night deadline.
Thanked Wildcat Nation
In the story posted on bcuathletics.com Thompson states, "I want to thank our university's leadership team, from the Trustees to the Cabinet for trusting me with the lives of generations of future leaders of our world. I did not ever take that responsibility lightly."
"More importantly, I want to thank every student-athlete, coach, staff member, alumni and fan of the Wildcat Nation who believed in us and what we could do. Their faith is what propelled us forward!"
Also, in that story Dr. Hiram Powell, B-CU's interim president, stated, "Lynn Thompson has contributed so much to the success of our students and our Wildcats sports program."
"His professionalism and dedication to the mission of B-CU is nothing shy of remarkable. He has truly left our sports program poised and ready for future growth. I am grateful for all of his many contributions throughout the years."
Oversaw 17 sports
At Bethune-Cookman, Thompson oversaw a program with 17 sports playing at the NCAA Division I level.
He was instrumental in building Bethune-Cookman's sport programs into winners and making them a force in the MEAC.
During his tenure, the Wildcats have won 71 championships with 54 MEAC titles.
That includes a baseball dynasty with 12 MEAC championships over a 15-year span.
The football program won six MEAC titles, at least a share in three from 2012-14. The Wildcats also won three HBCU national titles.
Also, under his leadership the Wmen's basketball team won the MEAC regular season crown in 2011 and 2018.
The women's basketball program won the MEAC regular season crown  from 2016-18 and the university's first NCAA women's tournament appearance in 2019. The 2010-2011 men's team made the first post-season Division I appearance in the NIT against Virginia Tech.
The golf program also won 24 PGA National Minority Golf Championships, including 15 women's and nine men's titles during that span.