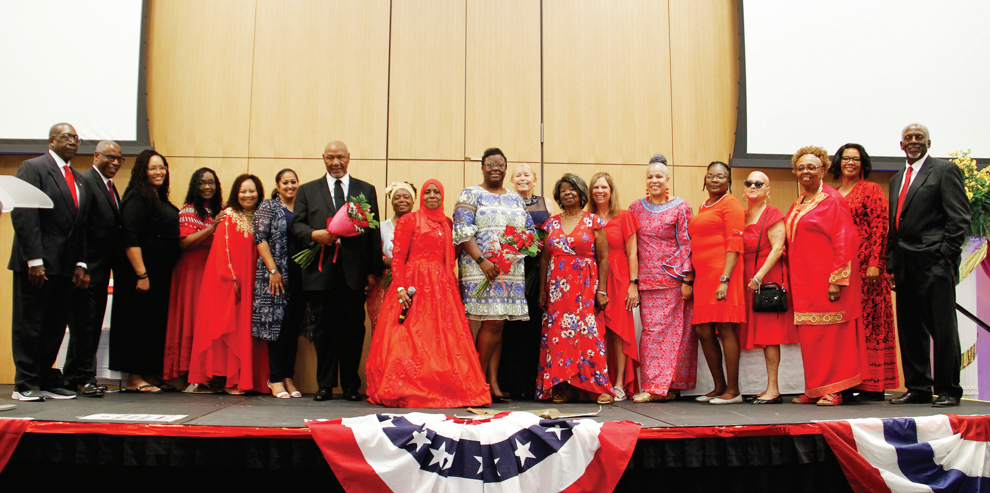 The 24th Annual Juneteenth Banquet, held at Embry-Riddle Aeronautical University in the Mori Hosseini Student Union on June 16, drew more than 400 people.
The major sponsor for this event was the City of Daytona Beach. It was hosted by Judge Hubert Grimes and Ruth Lopes, and the banquet meal was provided by Sodexo.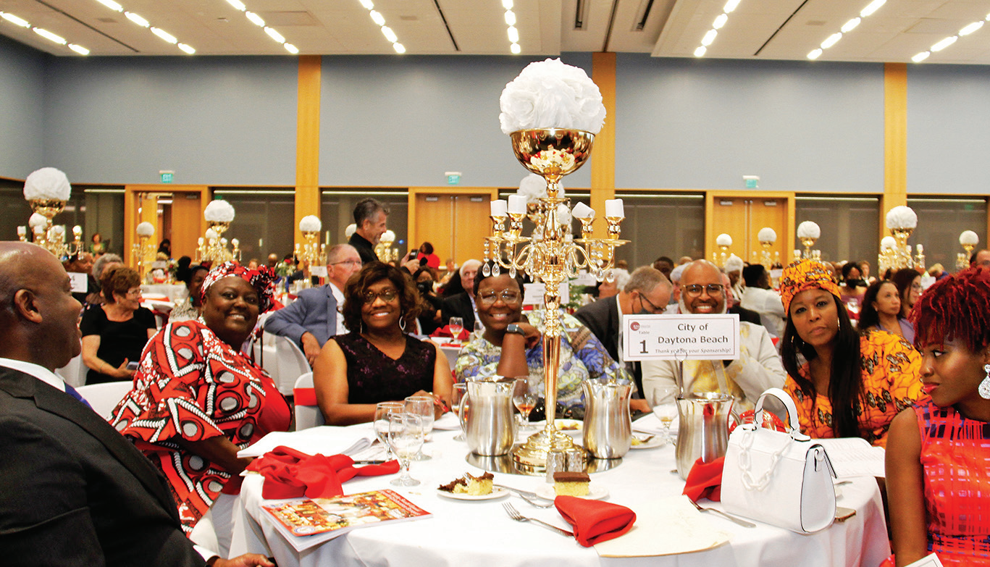 Lottery awards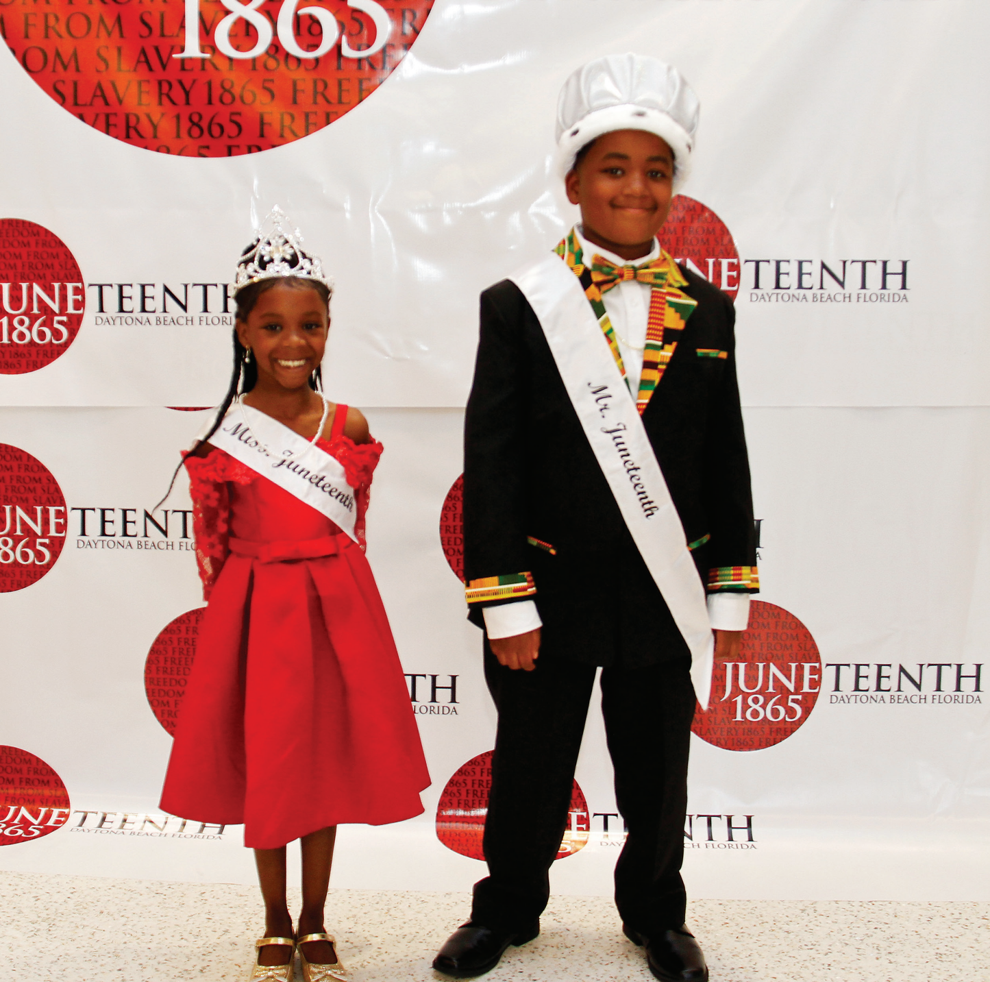 This year, the Florida Lottery sponsorship contribution was given to local students. The awardees were Mya McGee, Aiden Mojica, Alvin R. Scott, Jeffery Turner and Jaylen Williams. 
The banquet also celebrated two young people for their community service and accomplishments:  Kaydence Duhart (Little Miss Juneteenth) and Hezekiah Judah Reaves (Little Mr. Juneteenth).   
Twenty Hometown Hero awards were given to people who have worked tirelessly in the Daytona Beach community and other communities as well. 
Awards were passed out to the "Heroes" by Daytona Beach city commissioners. Awards to the late Norma Bland and the late Elder James A. Pompey were posthumous. 
An African drumming procession welcomed everyone to the event. The Call to Prayer and the ecumenical prayers were delivered by five different faith groups. Proclamations were read by Daytona Beach Mayor Derrick Henry and Volusia County Council Chair Jeff Brower. 
More than 30 sponsors participated in the event. Linda McGhee, who has been the chair of this event for the last 24 years, was crowned "Queen of Juneteenth."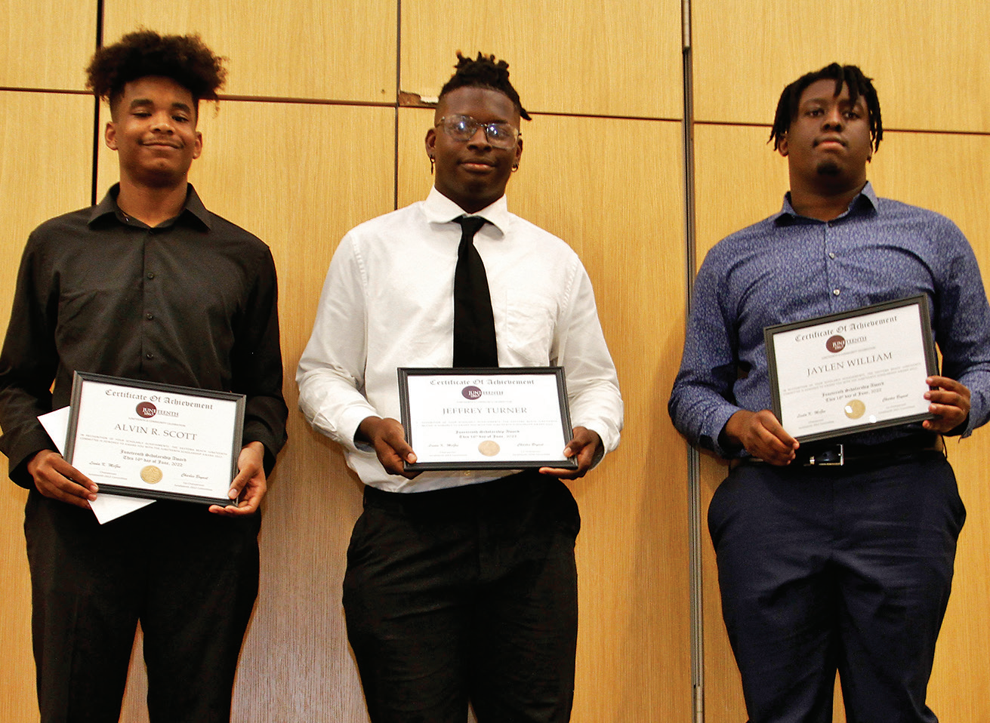 List of Hometown Heroes
Annett Amroian, Francene Barnes, Dr. Derrick Collins, Brigit Duncan, Trudy Duncan, Patricia Firouzadj, Count Thomas Foreman, Hortense Fordham Geter, Attorney David W. Glasser, Pastor Anthony Graham, Raquel Jackson, Munir Khabazeh, Ronald Kendrick.
Maxine Marcia Mann, Jenny Nazak, Apostle Dr. Ruth A. Plummer, Anne Ruby, Trisha Scheuerman, Stacey Speller, Antonio "Tony" Wilson, Norma Bland (post-humous) and Elder James A. Pompey (posthumous).