Biketoberfest mostly successful in Black Daytona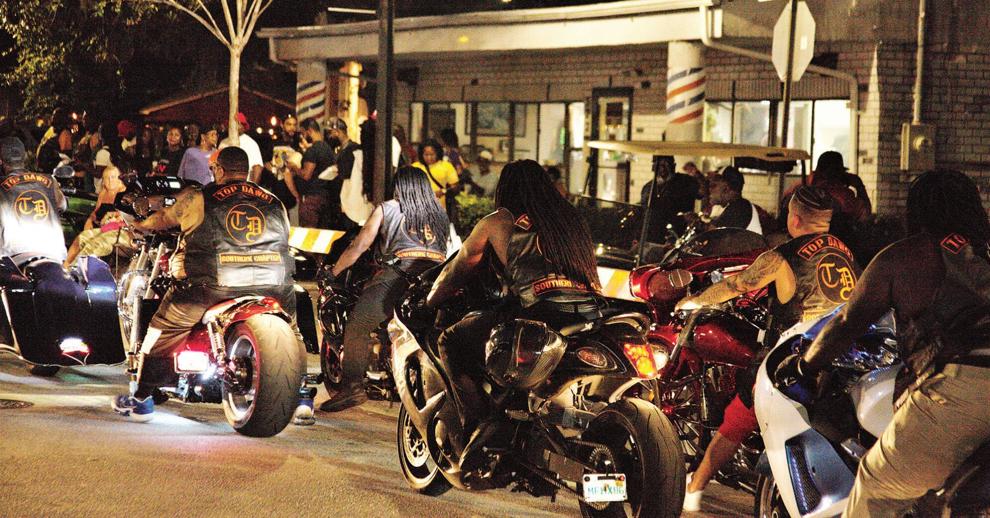 Biketoberfest roared through the area this past week (Oct. 13- 16) with nice bikes, plenty of food and entertainment.
The event brings an estimated 125,000 bikers with an estimated nearly $16 million economic impact.
Large crowds were reported in Daytona along beachside and Main Street. Large and early crowds were also in Daytona's Black community on Dr. Mary McLeod Bethune Boulevard, between the railroad tracks and Dr. Martin Luther King Jr. Boulevard. 
Hospital admissions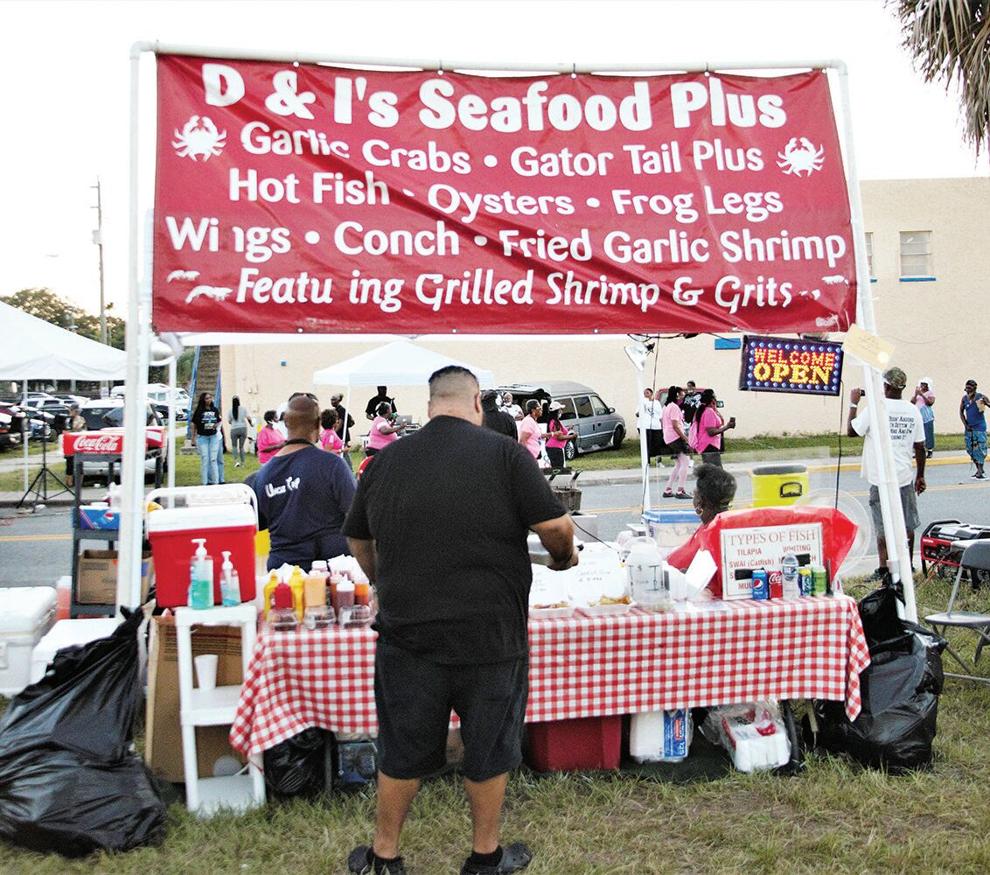 Law enforcement says things went well.
"The roadblocks are more of a traffic engineering thing. We didn't set that up. We actually had no complaints. From my view, Biketoberfest was a success," said Daytona Beach Po- lice Chief Jakari Young.
Halifax Health reported an increase in trauma patients during Biketoberfest.
This year, there were 22 total Biketoberfest-related admissions compared to 15 last year.
Motorcycle and scooter-related crash admissions increased to 20 this year from 14 last year.
There was one death upon arrival this year, the first since 2017.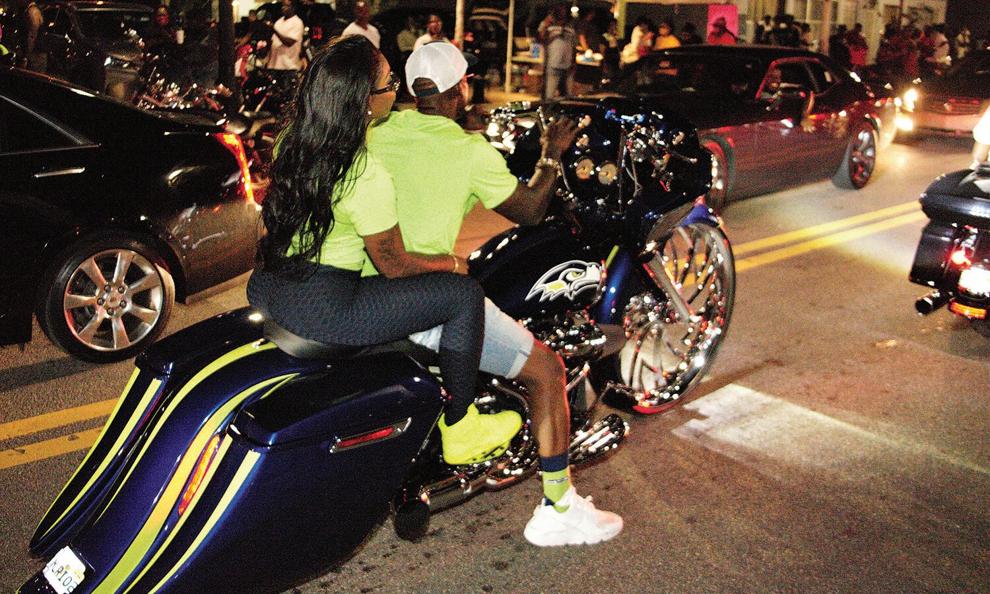 Kudos for Sunchasers
Eric Terry of American Legion Riders is a former director of the group who came from St. Augustine. Terry was on his bike having a meal in Joe Harris Park next to the Biarritz on Saturday night.
"We always have a good time every time we come here. I've been coming to both Biketoberfest and Bike week for 15 years," Terry said. "The best thing they could ever have done was let the Sunchasers organization take over the Biarritz."
The Sunchasers is a Daytona Beach-based motorcycle club. Members opened up the Biarritz at 309 Pearl St. for Biketoberfest with music, drinks and food. The place has been closed for years. It was one of a few places in the vicinity able to sell alcoholic beverages.
"Biketoberfest was great. Everyone had a good time. We were approached by so many thanking us for opening up the spot," said Leroy "Bo Pete" Robinson also known as Cowboy, who is the Sunchasers spokesperson.
"Law enforcement did a good job. We want the Biarritz to be a place they can come have a good, not be bothered and feel at home. Just as our clubhouse."
Mixed vendor reviews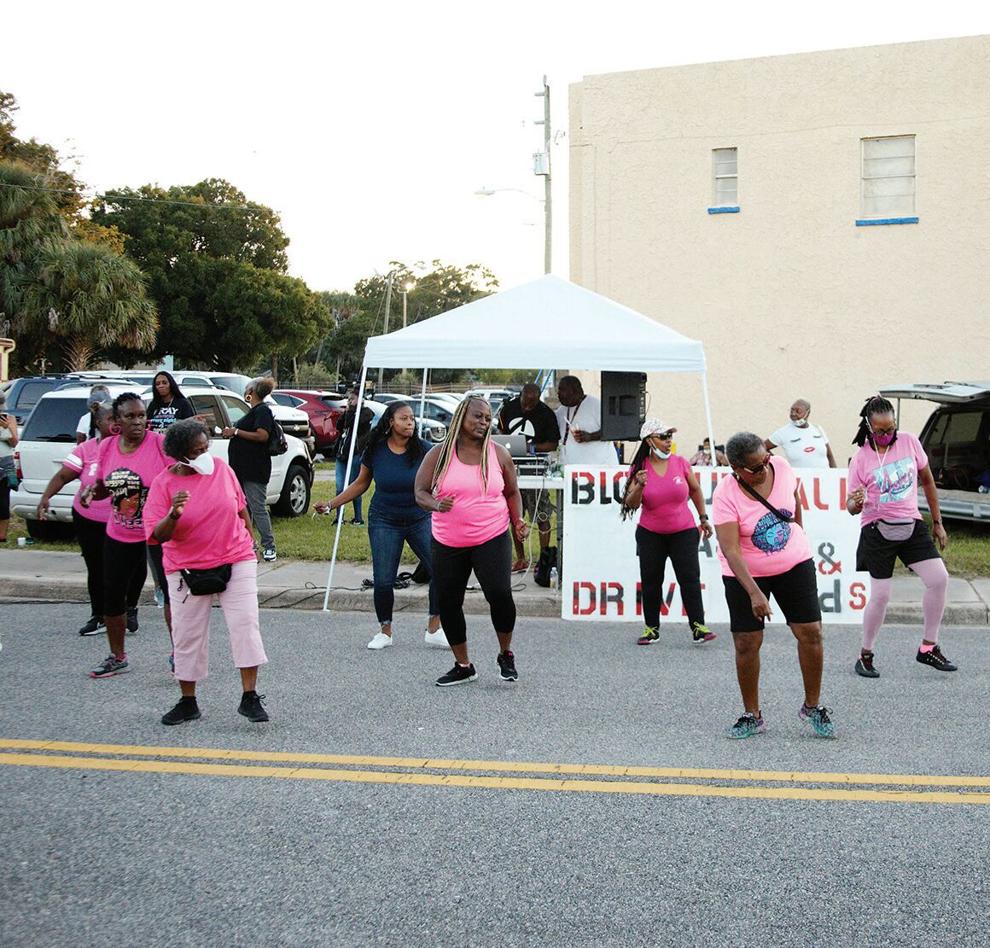 Biketoberfest is an opportunity to make a buck; vendors gave mixed reports.
A vendor who only identified himself as Amindou from Senegal, now lives in Atlanta. He sold African and Caribbean food at Taste of International on the Ave.
On Saturday night, Amindou said, "The past two days, things picked up which was good. I don't plan on coming back to Biketoberfest, but I will come to Bike Week in March."
Harold Brisbane sold sunglasses and music on flash drives, CDs and DVDs at Pride's Tire Services. Brisbane is a 13-year vet of both Biketoberfest and Bike Week.
"It was mostly good except for the restrictions being put on us. The city told us we had to be on city property, the sidewalk where people walk which is crazy," Brisbane explained. "The police blocked side streets to bikers, who usually could pass through those streets. That kind of hurt business. Many of those bikers would stop and buy from us vendors."
Local businesses welcome Biketoberfest as an economic boost.
Kenrick Flowers had Kiki's Kitchen in the food court area at the corner of Mary McLeod Bethune Boulevard and Walnut Street near the stage and music area.
Flowers told the Times, "This was definitely one of the best Biketoberfests ever. It was definitely a boost in businesses."
The Second Avenue Merchants Association (SAMA), a non-profit that organizes the majority of the events and activities on the Avenue, didn't respond to a request for comment as of Daytona Times deadline.
Patricia Heards, who owns Second Avenue Plaza at 560 Dr. Mary McLeod Bethune Blvd., isn't part of SAMA, but rents space to vendors.
"I only had a few vendors, which was OK. I didn't make profit. I gave back to the vendors and the city. The bikers and vendors were happy and had fun though, which is good.
"The city needs to lower fees for vendors and property owners. People are still struggling from the pandemic; especially Black vendors and businesses," Heards said. "I was also the only person on the Avenue with a pole light."