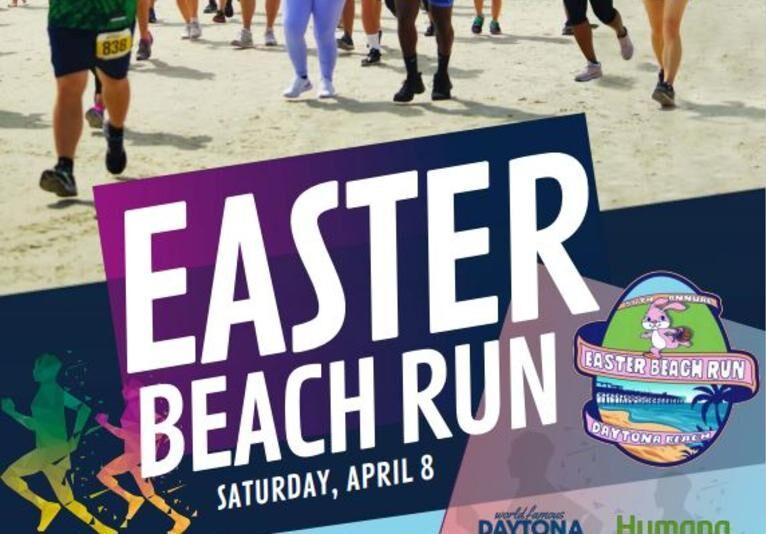 Registration is open for this year's annual Easter Beach Run, which is Saturday, April 8. Participants of all ages and fitness levels can enjoy a scenic view while traveling out and back for the 2-mile or 4-mile run/walk. Kids can participate in the 1/4-mile race, 50- and 100-yard dashes. New this year, the races will start on the beach behind Breakers Oceanfront Park at 13 S. Atlantic Ave.    
Kids' races start at 3:30 p.m. and the 2-mile/4-mile run/walk starts at 4 p.m.  
2-mile/4-mile run/walk registration
$35 and starting April 1, will be $40. 
Seniors ages 60 and older can register for $30. Starting April 1, registration for seniors will be $35. 
Youth ages 9 and under are $20. 
Races for kids
Registration is $20 for youth to participate in the kids' races. 
This is a separate entry from the 2-mile/4- mile run/walk.
The Easter Beach Run is professionally chiptimed and limited to 750 participants (for all races). All participants (kids' races, 2-mile and 4-mile) will receive a T-shirt and custom medal (shirt sizes are limited and on a first-come, first-serve based on registration date).   
The top three overall male and overall female participants in each age group for the 2-mile and 4-mile race will receive a custom charm. The overall top male and female 4-mile finishers will receive an engraved Tissot watch courtesy of the Easter Beach Run official Time Sponsor Tom Cook Jeweler. 
This year's Easter Beach Run sponsors include Academy Sports & Outdoors, AdventHealth, Brown & Brown Insurance, Florida Health Care Plans, Humana, Tom Cook Jeweler and Walmart.
Sign up at www.CODB.us/EasterBeachRun. For more information, call 386-671-8250.