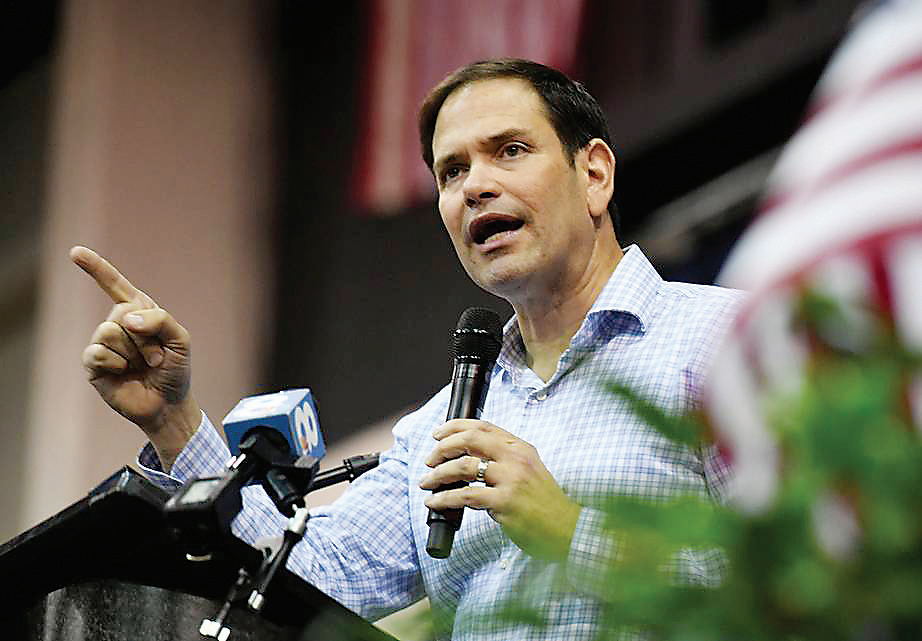 The Republican Party of Florida continued to extend its voter-registration edge in August, holding a nearly 270,000-voter advantage over the state Democratic Party, according to data posted Wednesday on the state Division of Elections web-site.
The state had 5,233,366 registered Republicans on Aug. 31 and 4,963,722 registered Democrats. It also had 3,939,389 unaffiliated voters and 258,804 voters registered with third parties.
On July 25, the final day to register for the August primary elections, Republicans held a nearly 229,000-voter advantage over Democrats. The new data indicate the number of registered Democrats increased by only 1,658 voters between July 25 and Aug. 31, while Repub- licans gained 42,348. 
Democrats traditionally held a registration edge in Florida, but the GOP took the lead last year.
Crist, DeSantis debate set for Oct. 12
WPEC, Sinclair Broadcast Group's CBS affiliate in West Palm Beach, announced Monday it will host a gubernatorial debate Oct. 12 at the Sunrise Theater in Fort Pierce between Gov. Ron DeSantis and Democratic challenger Charlie Crist.
WPEC anchor Liz Quirantes will moderate the event, which will begin at 7 p.m. The event is slated to air and stream live on WEAR in Pensacola and WTWC in Tallahassee, both Sinclair stations, WGFL in Gainesville and WFLA in Tampa and WMBB in Panama City.
The debate will also be streamed on The National Desk's YouTube Page.