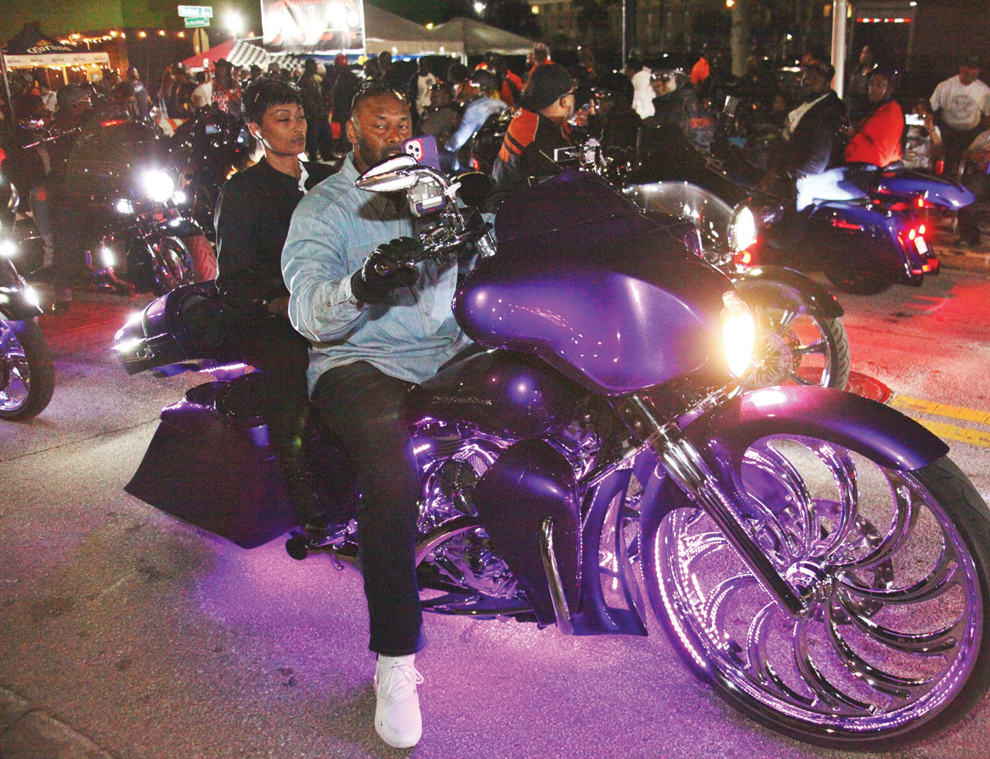 The process for getting Bike Week permits has confused some vendors, but they're still looking forward to a successful event.
The 82nd edition of Bike Week begins on Friday, March 3 and will run to Sunday March 12.
There has been some confusion on getting permits and spots for vendors due to changes. Some may not be able to sell their goods because of missed deadlines.
The deadline was Wednesday to get in an application to the City of Daytona Beach for a permit, which is $300. The deadline was extended from Feb. 1.
The Second Avenue Merchants Association (SAMA) is a non-profit organization that has organized Bike Week in the past on Dr. Mary McLeod Boulevard.
Traditionally, vendors under SAMA's umbrella could only pay fees to SAMA for a spot to sell goods and a permit to do so but now they must pay for a permit through the city. 
City officials are aware of the situation and doing what they can to work with Bike Week vendors and event organizers.
"I know there have been some concerns regarding the old and new methods regarding the disparity of how Bike Week is organized on both the beachside and mainland," commented Daytona Beach City Commissioner Zone 6 Paula Reed.
"SAMA has a long history of coordinating activities on the mainland, and it has worked for years. I think we as a city need to take a long and hard look at what works and doesn't work for all locations wanting to participate in Bike Week,'' she added.
Reed plans to look into the matter even further.
"Following Bike Week, I am open to dialogue regarding the pros and cons of the new regime. I am in agreement this time to revisit how we conduct this major special event and remain fair, equitable and inclusive,'' she said.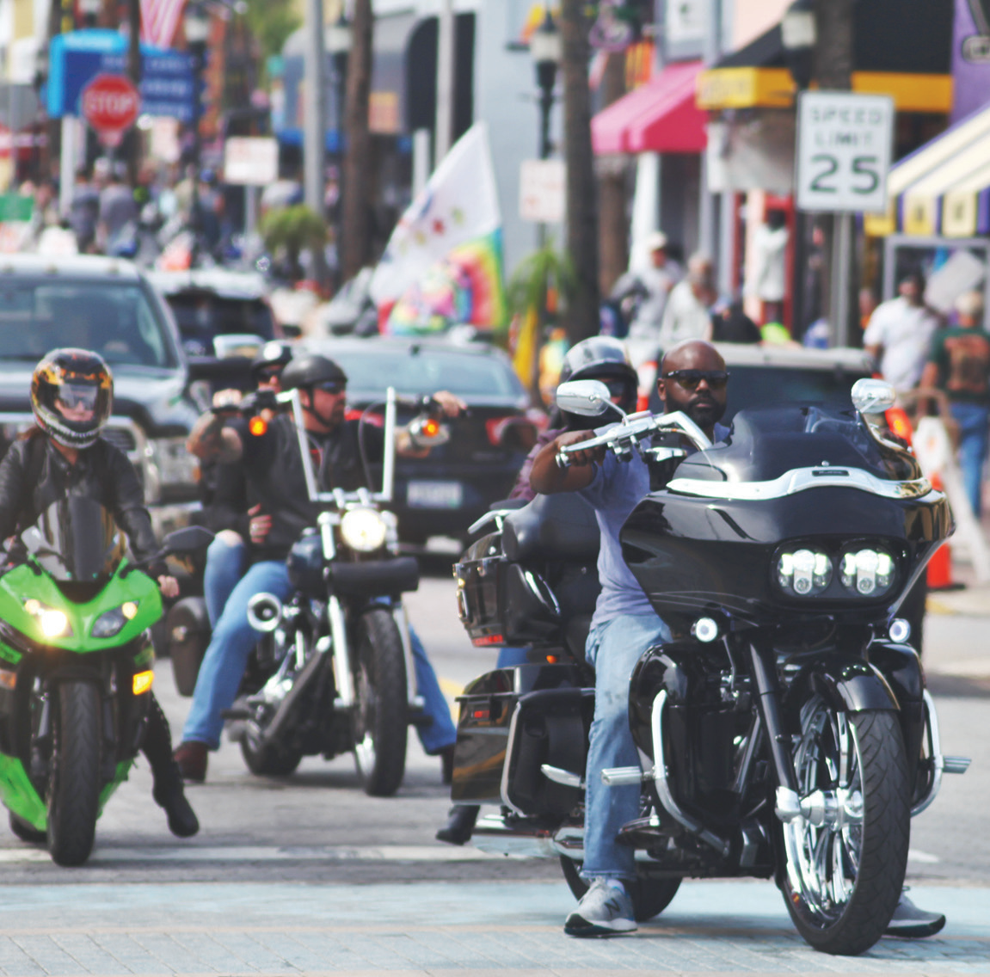 Vendors respond
Greg Lewis owns Greg's Seafood & BBQ, a local mobile food truck and catering business.
"I was told I had to also go down to the city and pay for a permit as well. I already paid for my spot with SAMA. I am doing the second weekend of Bike Week. I have an event to cater this weekend," said Lewis.
Robert Thomas owns Hook Em Up Seafood & More, a food truck and catering business based in Jacksonville.
Thomas told the Times, "I have just been told that I must go and pay something to the city as well. I am ready for a great Bike Week. I love the atmosphere and the people. I am getting calls from people asking if I am coming."
Remaining optimistic
Patricia Heard owns Second Avenue Plaza at 560 Dr. Mary McLeod Bethune Blvd. at the corner with Green Street where a boutique and A Golden Taste of Jamaica restaurant is located. She hosts vendors during Bike Week as well.
"I am just concerned about roads being open and parking being available for bikers and my vendors. I am working with law enforcement on the matter. Hoping for big crowds and a safe Bike Week," Heard said.
Sydney Eagar owns Midtown Café, located at 536 Dr. Mary McLeod Bethune Blvd.
"We are always optimistic. We are expecting a nice crowd. I heard there are changes with vendors where they must go to the city to pay for their permits now," said Eagar.
"I am more concerned with what I am doing. We'll have our own vendors out front. We also will open up the back, which can accommodate outside dining for the first time."
Getting prepared
In addition to Dr. Mary McLeod Bethune Boulevard, crowds and heavy traffic are expected on Beach Street, Main Street and International Speedway Boulevard. Local biker clubs like the Sun-Chasers are ready to host incoming bikers.
Historically, the activity picks up during the second and final weekend of the event in Daytona's Black community and the hub of activity historically occurs along Dr. Mary McLeod Bethune Blvd (historically Second Avenue) between Dr. Martin Luther King Jr. Boulevard and Charles Street.
The SunChasers are one of the local motorcycle clubs preparing to welcome the bikers. Activities are being held at their clubhouse on Cedar Street, an events center at 955 Orange Avenue, and the Biarritz club/bar at 309 Pearl Street adjacent to Dr. Mary McLeod Bethune Boulevard and Joe Harris Park (aka Harlem Park).
"We're just opening our club up this weekend. We already had some come this past weekend from Georgia and the Carolinas. Many say they are coming. We expect early crowds. We will play it by ear," said LeRoy "Bo Pete" Robinson, a spokesman for the Sun-Chasers.