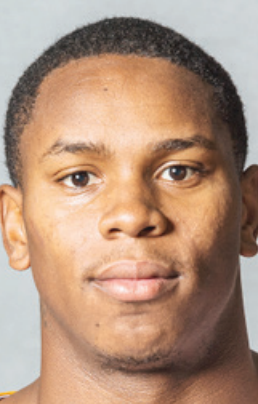 Bethune-Cookman University's Marcus Garrett has been named to the HBCU All Star Game.
Garrett played in every basketball game, averaging 13.5 points, 5.4 rebounds, 2.8 assists and 1.3 steals for the Wildcats this season.
The HBCU All-Star game will be played during the NCAA Tournament Final Four on April 2 in H&PE Arena on the campus of Texas Southern University in Houston and will air live on CBS.
The game honors the top 24 players at the nation's Historically Black Colleges and Universities (HBCUs) at the Division I, II and NAIA levels.
HBCU All-Star game rosters
Here are the complete rosters for the second annual HBCU All-Star Game.
Team Willis Reed (SWAC and CIAA)
1) Cameron Christon, Grambling State University
2) Brion Whitley, Southern University
3) Joirdon Karl Nicholas, Texas Southern University
4) John Walker III, Texas Southern University
5) Shaun Doss Jr., University of Arkansas-Pine Bluff
6) Dontrell McQuarter, Alcorn State University
7) Will Douglas, Prairie View A&M University
8) Terry Collins, Mississippi Valley State University
9) Marcus Garrett, Bethune Cookman University
10) Robert Osborne, Virginia Union University
11) Terrence Hunter- Whitfield, Virginia State University
12) Korey Williams, Lincoln University (PA)
Coaches: Donte' Jackson (Grambling State), Jay Butler (Virginia Union)
Team Dr. Dick Barnett (MEAC, SIAC and Independent)
1) Joe Bryant Jr., Norfolk State University
2) Kris Bankston, Norfolk State University
3) Isaiah Burke, Morgan State University
4) Brendan Medley-Bacon, North Carolina Central University
5) Sam Sessoms, Coppin State University
6) Nathaniel Pollard Jr. University of Maryland Eastern Shore
7) Demetric Horton, North Carolina A&T State University
8) Marquis Godwin, Hampton University
9) Jr. Clay, Tennessee State University
10) Gregg Boyd, Tuskegee University
11) Kerry Richardson, Morehouse College
12) Eleik Bowles, Savannah State University
Coaches: Kenneth Blakeney (Howard), Benjy Taylor (Tuskegee)