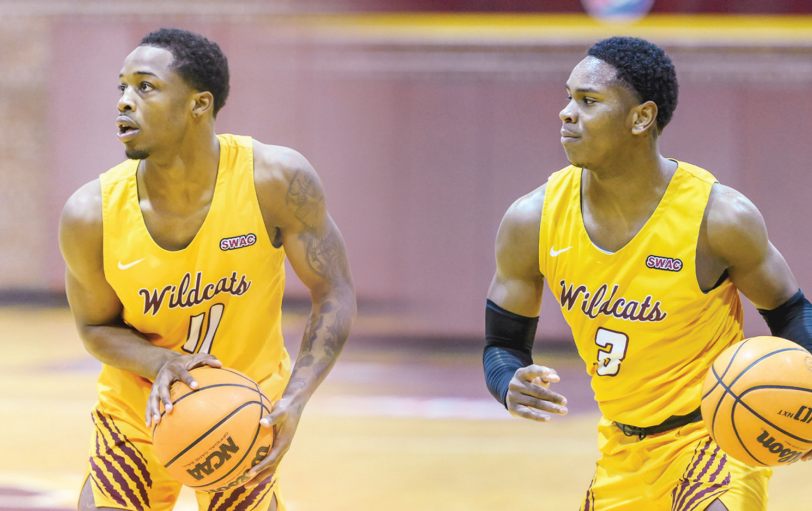 Bethune-Cookman's Dhashon Dyson was named SWAC Player of the Week and Marcus Garrett was named SWAC Impact Player of the Week on Tuesday.
Both helped the men's Wildcats basketball team pick up wins over Alabama A&M 88-77 on Monday and Alabama State 64-62 on Jan. 28.
Dyson sank a game-winning floater at the buzzer against Alabama State on Jan. 28 and had 36 points over two games. He had 13 points against ASU and 23 against AAMU.
Garrett earns his second weekly honor this season, and the third of his career. He averaged 18.0 points per game for the Wildcats in those two games.
On Monday, Garrett and Zion Harmon had 17 points apiece while Joe French added 12 and Kevin Daniels 11 for Bethune-Cookman against Alabama A&M.
Two days earlier, Garrett (19 points), Harmon (11 points) and Davis (10 points, 11 rebounds) chipped in for B-CU against Alabama State.
B-CU (7-14, 3-5) returns to action in conference play on the road at Prairie View on Feb. 4 and at Texas Southern on Feb. 6.
For more information on Bethune-Cookman University athletics, teams, schedules, news and stats, visit www.bcuathletics.com.