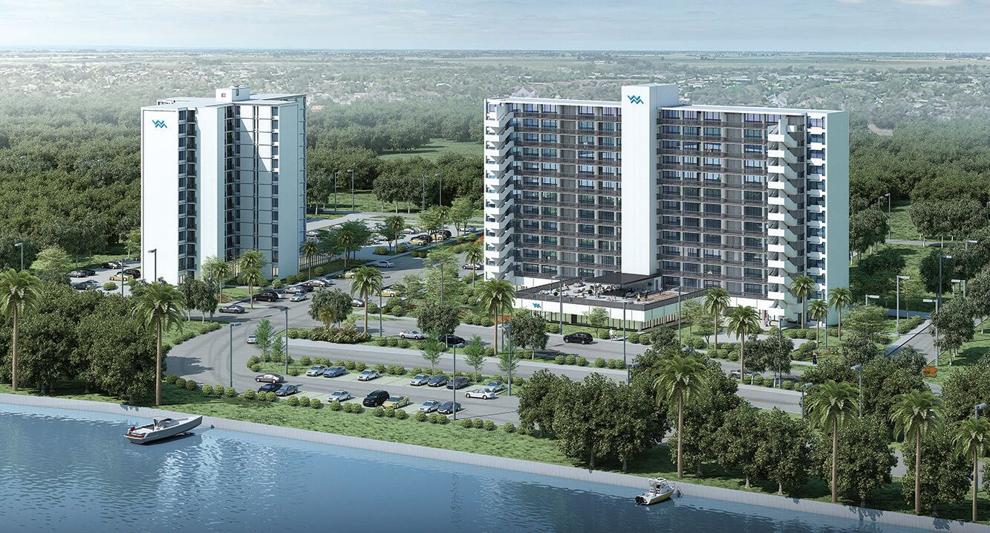 The Daytona Beach Housing Authority (DBHA) has hired Charles Woodyard as its next chief executive officer (CEO), succeeding former CEO Terril Bates.
Woodyard officially comes on board on Nov. 1 and will be tasked with leading the organization as it moves forward on a $100 million project, including new construction, rehabilitation of existing properties and infill housing. It is the largest affordable housing project in Daytona Beach's history. 
One part of the project is already behind schedule. The $52 million "WM at the River" development will upgrade 298 units which currently house elderly and disabled tenants. It was projected to close in June.
'A good fit'
A national search was conducted by Gans, Gans & Associates, a minority-and women-owned executive recruitment and human resource consulting firm founded in Chicago and now based in Tampa.
Seven candidates were shortlisted. The list was later cut to three, with Woodyard as the final selection.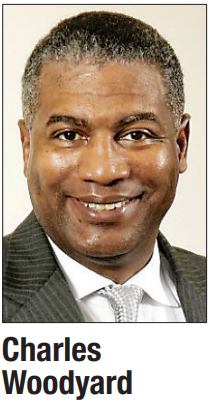 "Throughout the interview process, his spirit, knowledge and skills that he put forth is a good fit for where we are trying to move the agency," commented Kelvin J. Daniels, chairman of the DBHA Board of Commissioners.
"We'll be watching but given his past and his success in previous roles, it looks as if he'll help us," said Daniels.
Woodyard has previous experience as a public housing authority CEO, serving at Charlotte (NC) Housing Authority from 2002 to 2011, then at the Chicago (IL) Housing Authority (CHA) from 2011 until he resigned two years later.
Trouble in Chicago
In 2013, Woodyard resigned as CHA CEO, explaining that he wanted to pursue other interests and do what is best for his family. Chicago media outlets revealed that there was more that met the eye at the time. 
The Chicago Tribune reported that Chicago Mayor Rahm Emmanuel was displeased with Woodyard's pace of implementing a $1.6 billion plan that would change the city's public housing from low-income high-rises to mixed-income developments.
Chicago's national public radio affiliate, WBEZ 91.5 FM, reported that it later learned that Wood-yard resigned over sexual harassment allegations. WEBZ discovered that the Chicago Housing Authority paid a former employee a $99,000 settlement the day before Woodyard resigned.
Both Woodyard and the CHA denied the allegations. Daniels says those allegations are a thing of the past.
'Years ago'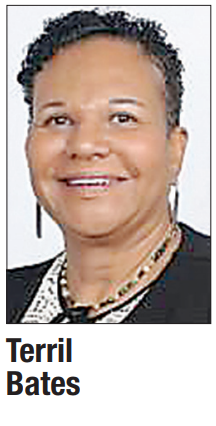 "Everyone deserves a chance. A redemption. Those allegations were years ago and didn't go anywhere. Nothing came of them," Daniels explained.
"Woodyard has also done a great job in North Carolina running Charlotte's Housing Authority and he is a successful business owner." 
Currently, Woodyard is president of WebbWood Development & Consulting, a management and real estate consulting firm specializing in affordable housing and organizational strategic planning based in Chicago.
Woodyard has a master's degree in public administration and bachelor's degree in political science from the University of North Carolina Chapel Hill.
Woodyard's experience with the federal Rental Assistance Demonstration (RAD) program is attractive to DBHA commissioners.
"Woodyard has experience with that program (RAD) which we are looking into doing. We are looking at doing some things with our public housing as we try to get our residents out of the current outdated units and into a better living arrangement," said Daniels.
Excellent foundation
Woodyard steps into leadership of a housing authority that is on the rise following an energetic three-year tenure of Bates, his predecessor, who joined DBHA in 2018 and resigned in July 2021. She improved DBHA's opportunities, funding, and positioning.  In 2019, she put a selection process in place to renovate more than 600 public housing units, some of them nearly 50 years old. The investment: nearly $100 million.
During COVID-19, Bates partnered with Halifax Urban Ministries to deliver groceries to 625 public housing residents from May through November 2020.  Nearly 200 students in DBHA families received laptops during COVID-19 as Bates recognized that there would be a learning deficiency without assistance. 
She initiated adjustments to household rents even before regulations were finalized, to ensure that public housing and Housing Choice Voucher (HCV, also known as "Section 8") participants would not face eviction. The HCV program grew and assisted homeless, disabled persons, and special needs populations. 
Bates also proposed a resolution to DBHA commissioners which provided up to $10,000 in down payment assistance for participants wishing to purchase a home. The first closing occurred this year.   
Upgrades, programs
The Neighborhood Network Centers at Palmetto Park and Northwoods received a transformation, giving residents a place where they could learn to use computers and attend various classes. DBHA staff now use upgraded computers, telephones, software, and other systems which enhance their efficiency. 
DBHA also runs a GED and jobs training program – open to all in the community – provides incentives for landlords to accept vouchers, and is linked to a fiber-glass training program, among others.
Bates also opened the doors to partnerships with organizations including Career Source, Daytona State College, Halifax Urban Ministries, Stuart Marchman, and Bethune-Cookman University. 
Natalie Wells-Smith continues to serve as interim CEO pending Woodyard's arrival to the city.