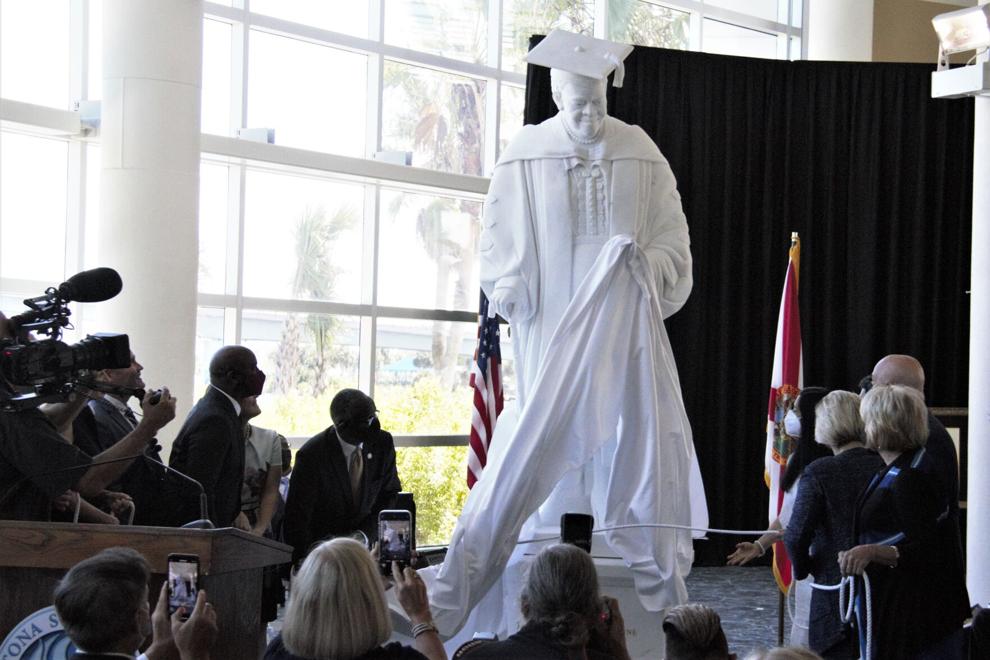 Hundreds filled the News-Journal Center in Daytona Beach on Monday morning for the unveiling ceremony of the Dr. Mary McLeod Bethune Statue, which will eventually end up at the U.S. Capitol.
The 11-foot marble statue will be on temporary display through Dec. 12 at the News-Journal Center, 221 N. Beach St., before being transported to Washington D.C. for its permanent placement in the National Statutory Hall at the U.S. Capitol.
Visitors are invited to see the statue and learn about the life of the founder of Bethune-Cookman University on Sunday-Saturday, 10 a.m. to 3 p.m. The exhibit closes at 4 p.m. daily. Admission is free. Tickets are available at www.mmbstatue.com.
The statue was created by Master sculptor Nilda Comas in Pietrasanta, Italy.