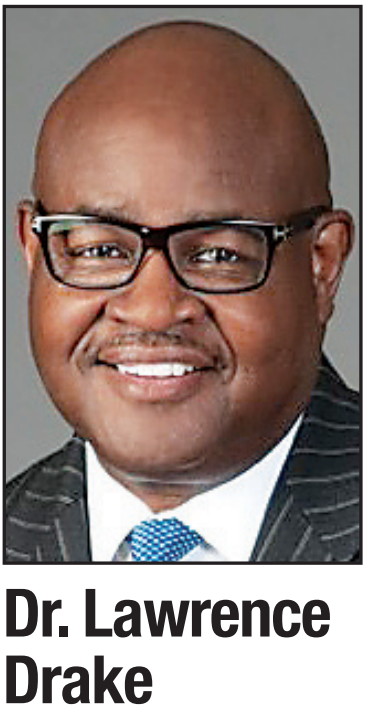 Just days after Bethune-Cookman University (B-CU) announced the retirement of Interim President Hiram Powell, another university administrator has been named to temporarily lead the Daytona Beach institution.
B-CU's Board of Trustees has elected Dr. Lawrence "Larry'' Drake, the university's dean of College of Business and Entrepreneurship (CBE), as the new interim president, effective immediately. Drake's appointment was announced in a statement issued on Wednesday. He will continue to serve as the CBE dean. 
Drake's election follows Powell's retirement announcement. B-CU announced his retirement on June 8. Prior to becoming interim last year, Powell was the university's dean of Arts and Communication. He had worked at Bethune-Cookman since 1977.
"I am deeply grateful to the Board for the opportunity to help advance Dr. Bethune's incredible  legacy into the 21st century," Drake said in the statement. "The truth is, we don't have a minute to waste, so I pledge to give everything I have to advance our vital mission. With 'Re-Imagining B-CU' as our North Star, my priorities are the four pillars of every successful university – financial health, faculty excellence, student outcomes and community partnership.''
B-CU Board Chair Belvin Perry, Jr., stated, "Bethune-Cookman University is looking to the future. As a result, we must transform our beloved university to meet the changing needs of our students. Dr. Larry Drake has the academic experience, leadership skills, financial expertise, and inspired vision to move us forward.''
Perry added, "We've all been impressed by the changes Dr. Drake is making at CBE and the strategic, inclusive approach he is taking to 'Re-Imagining B-CU.' Dr. Drake will drive our transformation while we search for our next president. The Board has made a thoughtful, deliberate, and inspired choice in selecting Dr. Drake.''
The university is currently undergoing a search for its eighth president.